Planning a cabin camping trip is a blast, but there are going to be certain must-haves that will make your trip especially fun for everyone involved.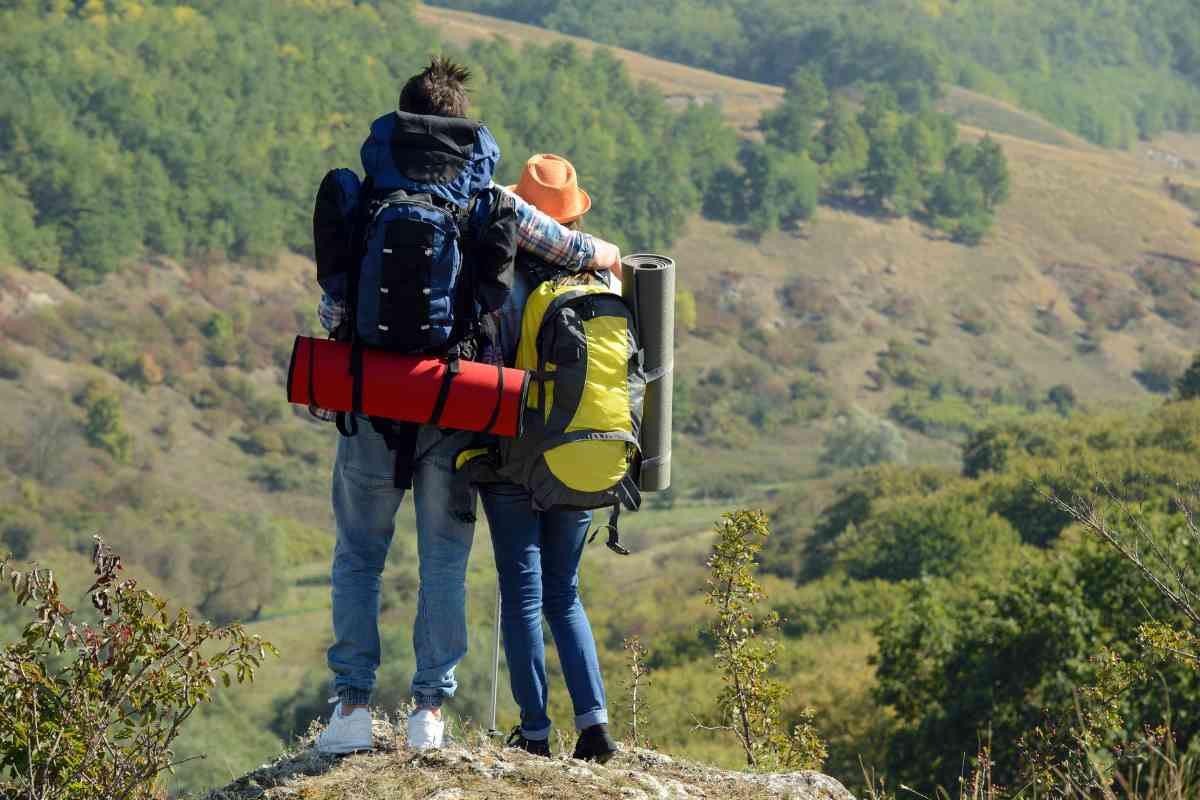 What should be on my cabin camping checklist?
For the ultimate cabin camping checklist, here are the must-have packing list items you will want to make sure you bring:
kitchen essentials
bedroom essentials
bathroom essentials
personal items and other odds & ends
There are few things better than a weekend in the woods with family and friends. Though I enjoy tent camping a ton, sometimes it's a bit more practical to cabin camp, especially when older or younger family members come along.
Though you might think that packing for a cabin is much easier than packing for a tent, you'll be surprised at how different some of the checklist items on your packing list are actually going to be.
What Are the Must-Have Packing List Items to Bring When Cabin Camping?
Whether you are strapping on a 50-pound backpack on going backcountry backpacking or are staying in an all-inclusive 5-star lodge, packing up and preparing for a few days in the great outdoors is one of America's favorite pastimes.
According to the camping organization KOA (Kampgrounds of America), more than 20% of us spent at least one-weekend last year either pitching a tent, parking an RV, putting on a backpack, or renting a cabin somewhere.
But with a trip to the great outdoors, there is definitely preparation that must be done ahead of time.
Part of the fun, for most of us, is the planning part. Deciding what items need to be brought along will have a lot to do with what type of camping you're doing. And, since space is almost always somewhat limited, it's almost as important to decide what doesn't need to be included on the packing list.
For cabin campers, it may seem that the packing list could be as long as you'd like, right? A cabin has significantly more space than a tent and, therefore should be able to accommodate just about everything, plus the kitchen sink.
The truth is, your packing list for cabin camping needs to be just as intentional as any other type of camping.
Part of the joy of being away from modern amenities is to see what it feels like to live a bit leaner and simpler for a day (or more.) And – even if "roughing it" isn't your thing, thinking carefully about what you must have on your packing list versus what can stay behind will help save space and make it much easier to unpack when you return!
That is a big reason we camp…nature, simplicity, and the overall ease of the whole experience.
Let's increase that ease by making sure your cabin camping list includes the must haves so your adventure can be as fun and relaxing as you have hoped for.
1. Kitchen Essentials
The first thing you'll want to have on your cabin camping packing list is the appropriate kitchen essentials.
Each cabin is going to be different, and you'll want to find out ahead of time what is already stocked in the kitchen, and what you are responsible for bringing yourself.
Most standard cabins will have a few pots and pans, cutlery, plates, bowls, and cooking utensils already available for your use.
They may even have some basic nonperishable items, like salt, pepper, and cooking oil.
Some of the things that aren't usually kept in a cabin's kitchen are anything that could spoil, or rodents or wildlife could easily be attracted to, such as baked goods, sugar, flour, or items that need to be refrigerated.
You'll want to assess what is already waiting for you in the cabin before you arrive, and make sure you add items to your packing list that you'll need to bring with you.
If you are cabin camping in a place that doesn't have easy access to a grocery or convenience store, this is going to be all the more important.
2. Bathroom Essentials
Unlike a cabin kitchen, the bathroom will most likely have none of the conveniences of home waiting for you.
Though some cabins may provide towels and bath mats, you may still want to bring a few of your own, if you are particularly fond of them.
Items that you will more than likely have to bring are all your toiletries, like shampoo, body soap, toothpaste, face wash, and any other essential hygiene products you don't want to be without for the period that you're camping.
Another crucial item to make sure is provided is toilet paper.
This may sound odd, but it is hit or miss whether a cabin will provide this for you.
In fact, if it is not specified in the cabin's description, make a point to reach out and ask if toilet paper will be provided. Definitely not an item you want to "rough it" without!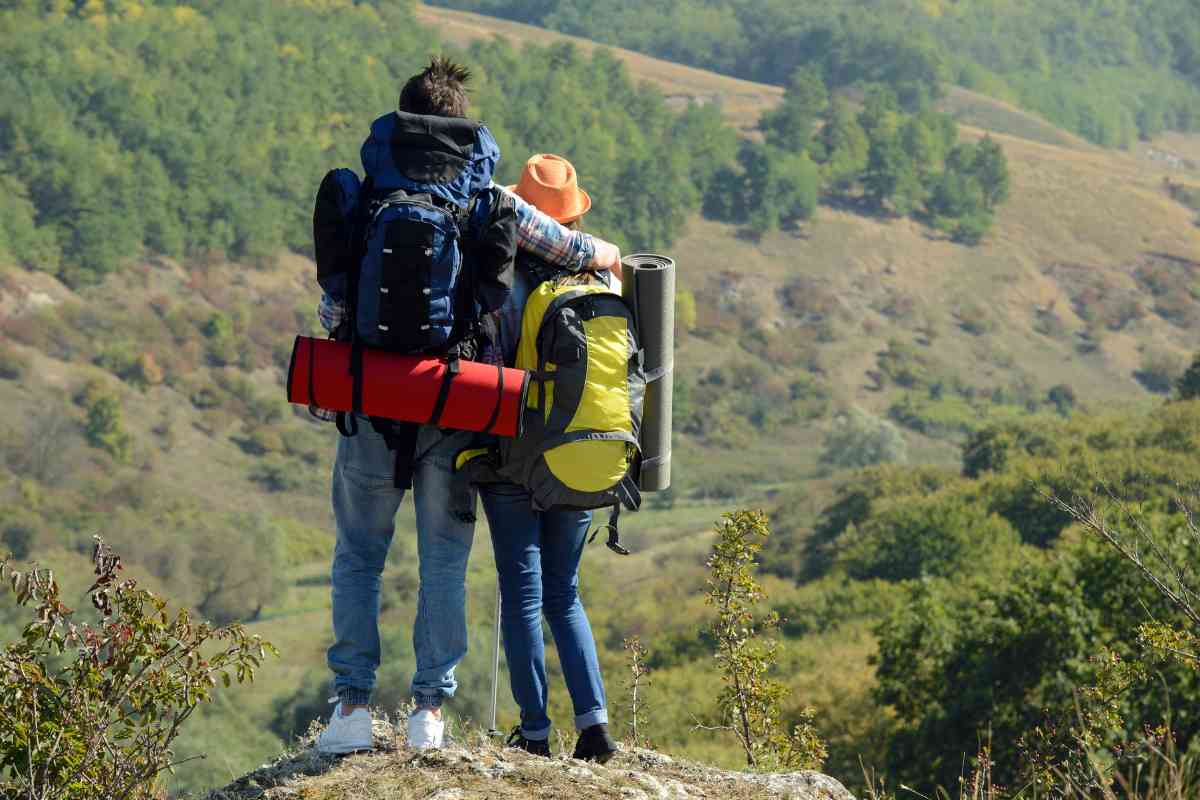 3. Bedroom Essentials
Bedroom essentials are more like the kitchen essentials in most cabins. Some will have all the necessary bedding already available and waiting for you. Others will have only a mattress, and you'll be responsible for bringing everything else.
Again, get clarification before you begin packing what is going to be waiting for you and what isn't. Any cabin that is providing bedding should have it either already on the bed, or clean and ready for you to make it up yourself.
Some people prefer to travel with their own bedding, regardless of what's supplied. In this case, it is really a personal decision as to whether or not you want to haul your own pillows, sheets, and bed covers with you into the woods.
At the very least, most cabin campers would suggest you bring an extra blanket or two, or maybe a couple of sleeping bags, just in case the weather changes and the cabin hasn't provided you with an adequate supply.
4. Personal Items and Other Odds & Ends
Once you know the layout of what's included in your cabin, and you've made your packing list of the other items that need to be brought along, you will want to also think about the personal items each person in your party may need to ensure that the camping trip is safe as well as fun.
Anyone in your group who may be on medication needs to have an ample supply for the time you all are traveling. It's also a good idea to pack a first aid kit with things like bandaids, medications to treat minor cuts or burns, pain relief medication, and any other items that your family relies on if something goes wrong.
Once everyone's personal safety needs are covered, take stock as to what else each of you relies on regularly that would make the trip significantly less fun if you didn't have it.
Can everyone survive without their laptops for a few days? Hopefully. But maybe there's a special blanket that one of your kids can't sleep without or a book that someone is right in the middle of reading that they'd want to have late at night.
This is also a good time to think about entertainment items to add to your packing list. Having a few favorite board games (or maybe a new one!), cards or puzzles will be a great bonus on rainy afternoons or at night. Outdoor games are also fun when cabin camping, so think about tossing in a frisbee, a football, or a croquet set as well.
Key Takeaways
Cabin camping is the ideal way for people to spend some time in the great outdoors and still have some modern conveniences, such as a full kitchen, mattresses, and bathroom facilities.
Last year, over 20% of Americans spent some time camping – either in tents, RVs, cabins, or backpacking into the backcountry.
For cabin camping, there are some must haves that should be on each person's packing list, such as kitchen essentials, bathroom essentials, bedroom essentials, personal items, and other odds and ends that will make your time in the great outdoors fun for everyone in your cabin.