Yurt Planning Permissions: Everything You Need To Know
Owning a yurt is among the best ways to enjoy nature. However, does a yurt require planning permission?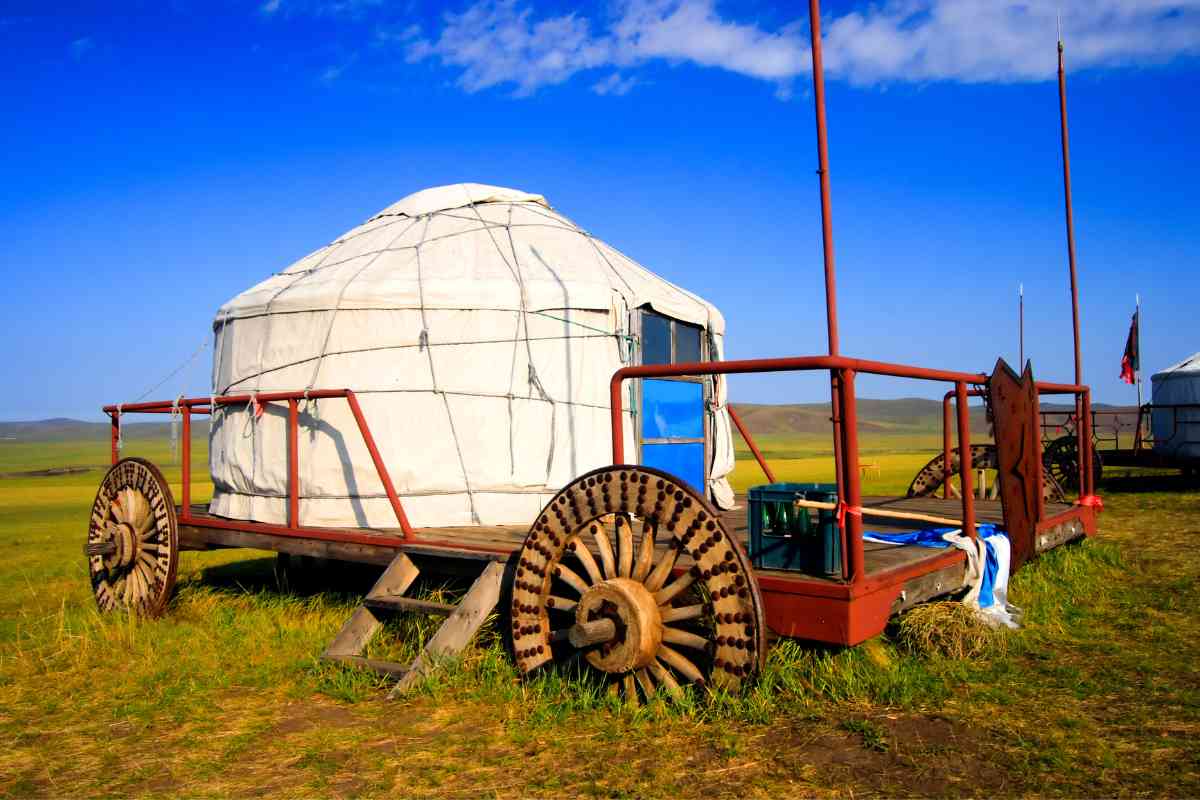 Do you need planning permissions to install a yurt?
Yurts require planning permissions based on their locality, yurt size, purpose, length of habitation, and many other variables. As a prudent yurt owner, it is imperative that you discover what the permissions in the area you plan to set up in are so that you can avoid run-ins with the law.
Originally the abode of the inhabitants of the steppes of central Asia, yurts have been popular in the USA since the 1960s. This is due to the many advantages that they offer campers and homeowners alike.
These advantages include energy efficiency, portability, environmental compatibility, and affordability.
However, in order to enjoy the benefits that come with owning a yurt, you will need to discover the building codes and planning permissions that govern the construction and use of yurts on your property.
Generally, yurt planning permissions are determined by state laws and local building codes. Permissions across states, localities, and jurisdictions run the gamut from no permits required to construct a yurt on your own land to strict requirements with regard to the size of the yurt, length of time you can use a yurt, requirements with regard to sewage and egress, and many others.
Local Building Codes On Yurts
Different states and localities have different codes and permissions governing the construction and use of yurts for camping and residential purposes.
To discover whether you need planning permissions for your yurt, it is best to visit your local planning and zoning office.
Since planning permissions differ from state to state, it is best to consult your local building department in order to determine what the building codes and regulations are with regard to constructing a yurt on your property.
Ensure that you carry along architectural plans and engineering information to give your local planning officer an idea of your yurt's size, weight and technical specifications. This will help them determine which permissions will apply to your particular situation and ensure that they advise you accordingly.
Your planning officer will take several factors into consideration when determining what type of building permit they should issue for your yurt.
These include zoning laws and building codes, your yurt's size, insulation and energy codes, the length of time you intend to put your yurt up, and what you intend to use your yurt for.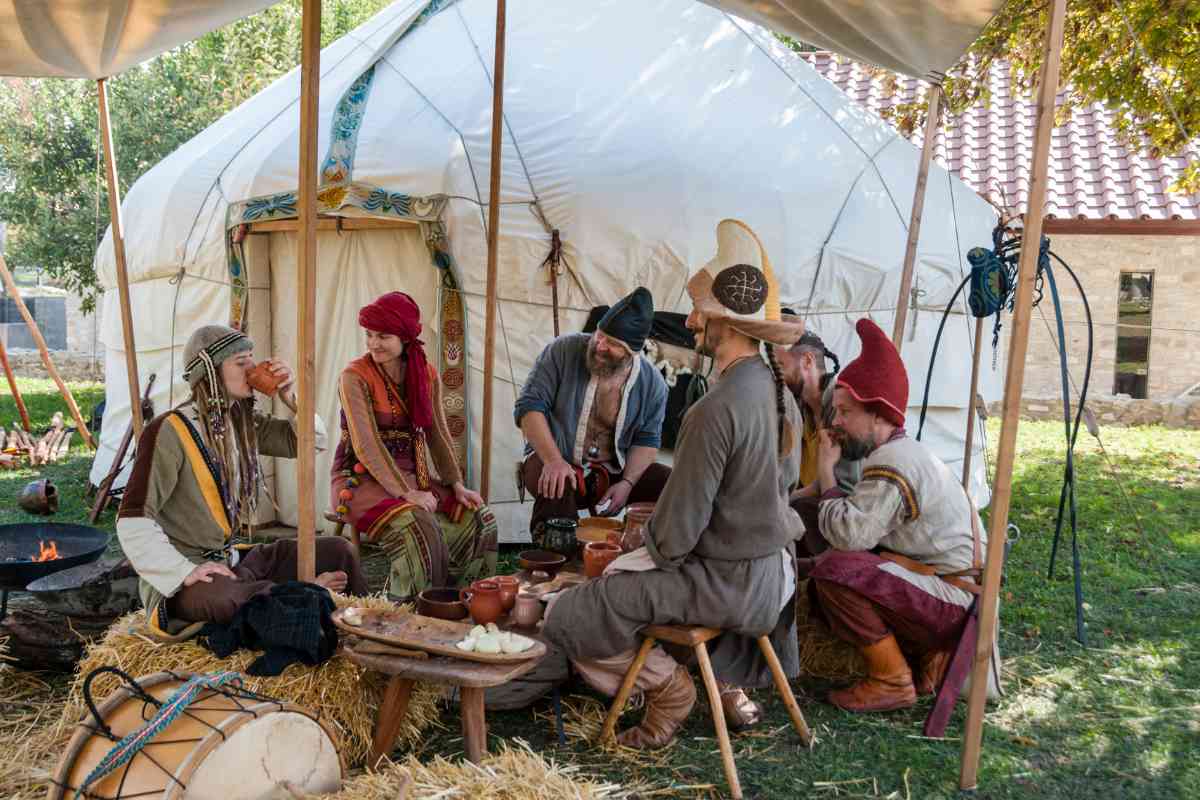 Zoning Laws and Building Codes
Zoning laws usually define the type of structures that you can build in a certain area and what you can use them for.
Building codes stipulate the types of materials and building methods you can use to construct structures on your property.
It will be easier to have a building permit issued for your yurt if you meet local zoning laws and building codes.
This is especially true if you follow laws and regulations regarding the purpose of your structure, if you use the right building materials and if you employ the right methods while constructing your structure.
Yurt Size
If you plan to use your yurt as a residence, then you will need to meet the minimum size requirements stipulated in zoning laws.
This can range from 500 to 1000 feet in size or a diameter of up to 36 feet.
Yurt size is also instrumental in helping your building planner determine whether your yurt is a permanent structure that you can use year round. Depending on whether you are in an urban or rural area, the size and permanence of your yurt can mean the difference between being issued with a building permit and being denied one.
If you plan to build a large yurt within city limits, then zoning laws could require that you put it up on a permanent foundation before you can be allowed to occupy the yurt year round.
Insulation and Energy Codes
Every yurt owner will need to confirm the insulation and energy code for their county of residence before setting up their structure. Different states and counties use different energy codes when it comes to yurts, and it is, therefore, important to familiarize yourself with the one used in your state before building your yurt.
The most common energy codes are the Universal Building Code and the International Building Code, both of which stipulate energy requirements for membrane-covered structures such as a yurt.
Specifically, these codes must meet requirements with regard to wind speed, fire safety, seismic rating and snow load.
If you plan to use your yurt as a permanent structure, then it must also meet RSI value regulations that are required for permits.
State of Permanence
Yurts are considered temporary or permanent depending on whether or not they are built on a foundation. A yurt's permanence helps to determine whether or not you can legally live in it throughout the year. In many rural areas, you are allowed to camp on your own land so having a temporary structure like a yurt without a foundation will not get you in trouble.
Camping on your own land is illegal in many urban areas and your will need to put a permanent foundation under your yurt if you want to live in it.
Ensure also that you consult local laws and regulations before putting up a structure on your urban property in order to avoid run-ins with the law.
Key Takeaways
You will require different planning permissions for your yurt depending on the state, county and jurisdiction you are in.
Factors affecting planning permissions include: building codes and zoning laws, size of your yurt, state of your yurt's permanence, insulation and energy codes and many others.
It is best to consult your local building or planning office in order to determine which planning permissions apply to your particular locality.