Can You Put Regular House Windows In A Mobile Home?
The summer heat is rising; you want to boost your mobile home's energy efficiency, including the windows. However, can you put regular house windows in a mobile home? Windows are an important part of every home. They significantly influence your home's aesthetic attractiveness, but their impact on the ambiance is much larger. This is why it is important to choose the right type of windows for your home.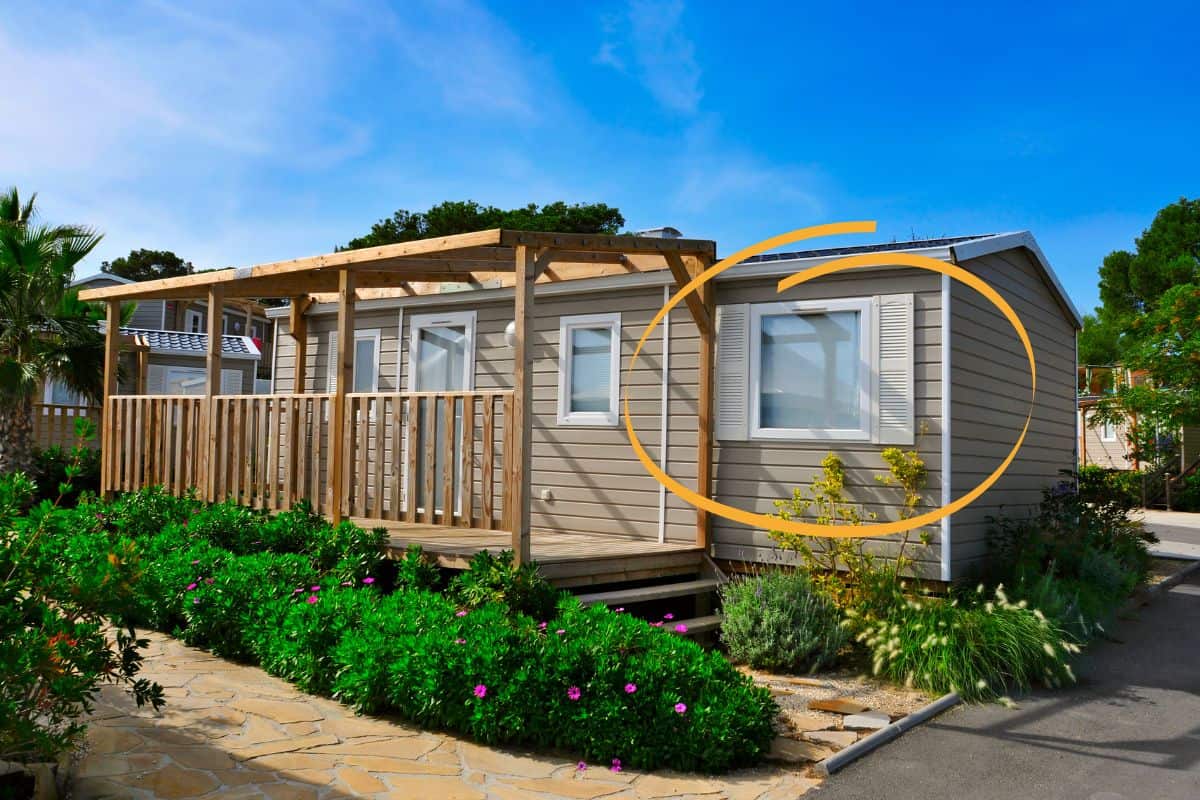 Can you use regular house windows in a mobile home? 
You can put regular house windows in a mobile home. Mobile homes are more adaptable than traditional houses. If you have the correct equipment, installing or enlarging regular house windows in a mobile home is a breeze, thanks to its walls.
You may brighten and improve the airflow of your mobile home by installing regular house windows. However, it's important that you go for the right style. You will enhance your mobile home's aesthetic appeal as well as its functionality by selecting the correct window design.
We've dealt with a wide range of living situations throughout the years. With our extensive research, we feel we can assist you in determining whether or not you can install standard house windows in a mobile home.
What Are Mobile Home Windows?
Even while they may not be as luxurious as a traditional house, modern prefabricated mobile homes have gone a long way and now provide many of the same conveniences as traditional houses for far less money.
Installation of new windows in your mobile home differs greatly from that of a traditional house. It's much simpler in some aspects.
There are a few things to remember while replacing mobile home windows, especially if you're retrofitting old windows into a newer model.
Learn everything you need to get started on your window replacement job with these helpful tips on saving money and time.
Buying replacement windows for a mobile home is done for the exact same reasons as purchasing windows for a traditional home.
In certain cases, old windows are difficult to operate because they are draughty and leaky. The process of replacing mobile home windows is similar to that of replacing residence windows.
Sliding windows are a common feature in more contemporary designs. Double-hung windows can be seen in certain high-end mobile homes for maximum energy efficiency, but they are not the norm.
The kind of new windows you choose for your mobile home is critical when making your purchase. It may be necessary to adjust the window frame to match the more modern mobile home replacement windows.
Since mobile home replacement windows are often conventional, there is a fundamental distinction between regular home replacement windows and mobile home replacement windows.
One should remove the window and measure the aperture to get the correct dimensions. In this case, it's more probable that you'll need to measure the window's interior where it's installed.
Window trim and any outside trim should be excluded from the specifications. Double-check your measurements to ensure you don't miss out on custom options.
Installing replacement windows as a DIY task is also one option. Installing windows is a difficult task, but it is not impossible for someone accustomed to taking on such tasks.
It would be best if you take the same precautions when hiring a contractor to install your mobile home's new windows as you would for any other service.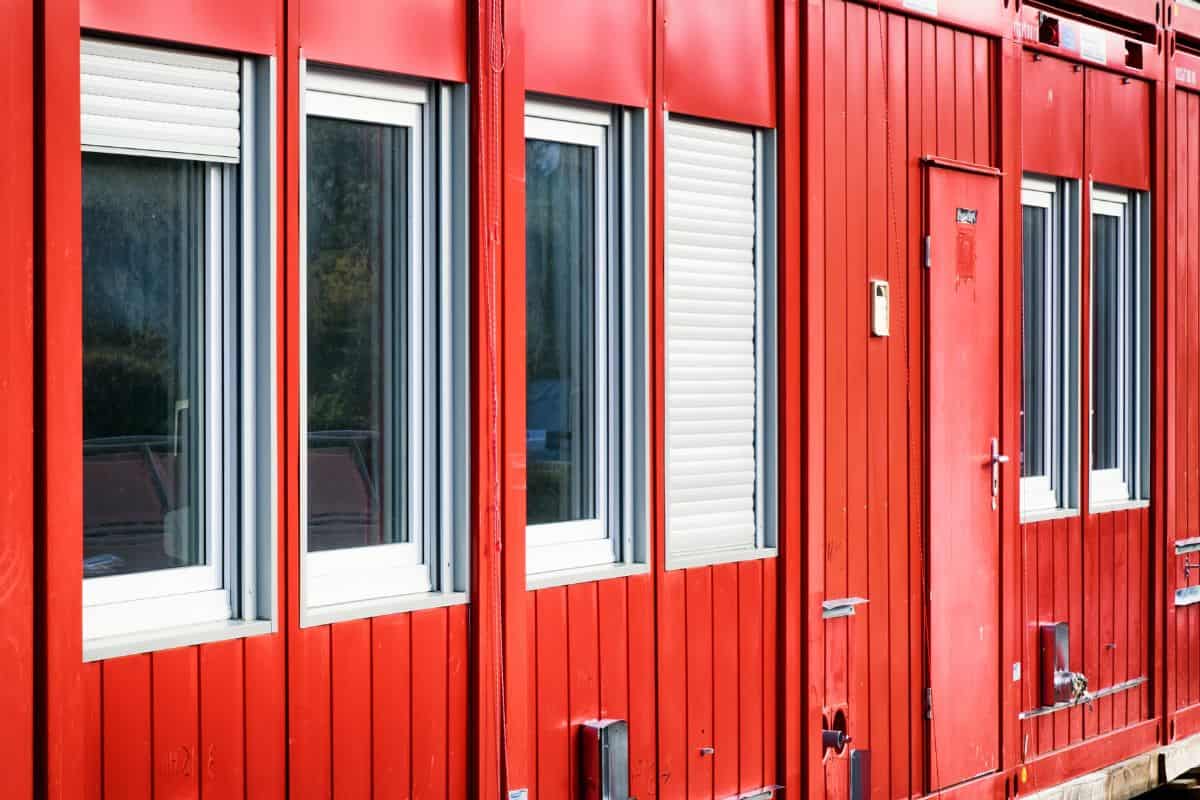 Get a list of references, a written estimate, and a comparison shop for the best price. In general, the window installation and contracting industries are competitive.
Vinyl frames with insulated glazing are a common option for mobile home replacement windows. Compared to other sorts, they are exceedingly simple and low-maintenance.
Certain materials work better compared to others in different conditions, so it's worth investigating more based on your region.
Bubble windows have become a popular option for replacing the windows in mobile homes. With the second pane of glass, this form of window helps keep the temperature in your home at a more comfortable level while providing superior protection for the second pane.
Since the dawn, mobile house windows have been constructed only for their practicality rather than their aesthetic appeal.
Replacement windows for mobile homes have changed dramatically as the market and aim for mobile houses have evolved.
Awnings, canopies, and other coverings can be added to give them a unique appearance. It all depends on what you want to get out of the mobile home replacement windows in terms of practicality and aesthetics.
From owner to owner, a mobile home may have as much individuality as a traditional home. Replacement windows for mobile homes should be tailored to your specific needs.
The windows in a mobile home may require a different strategy based on location and circumstances. The windows of a mobile home in Florida will not require the same insulating properties as those of a mobile house in Alaska.
Make sure that the replacement windows you choose for your mobile home are the correct fit for you and your home.
Can You Put Regular House Windows in a Mobile Home?
The answer to this question is a resounding yes. There is no doubt about that! You should evaluate the concept of placing a normal house window in an old mobile home if you're planning to replace the windows.
You might consult a mobile home supply store to obtain the proper window measurements. You may save money on delivery by shopping at local retailers.
If you want to install a regular window in your home, you'll need to spend more time and money than you expected. Make larger window openings, put more wall studs, and more to get the design you want.
Everything about this is a major hassle for me. Mobile home supply stores have replacement windows if you want to save money and do it yourself.
However, if you plan to put standard windows in your home, we strongly recommend that you employ a professional to handle the project. Some window dealers may employ these qualified installers.
Your home is unique, and these installers should be able to handle it with ease. When it comes to making your house more energy-efficient since you don't want to have a badly fitted window.
Installers that have expertise in dealing with mobile homes should be sought out.
Signs Your Mobile Home Is in Need of a New Window
The Panes Fog Frequently
You will likely encounter this issue for quite a while after installing double-pane windows. Since the insulated glass unit has a damaged seal, moisture gradually seeps in between the glass panes over time.
The only solution to this problem is to contact your window's manufacturer and have the insulated glass unit replaced. But if you have to replace your windows repeatedly, it may be time to invest in more robust ones.
Your House stays Cold and Your Electricity Bill Is Exorbitant
Inefficient heating can be caused by draughts coming in via old windows. Replacement of weather-stripping or caulking may be all that is needed to cure the problem.
Replacement windows for mobile homes may be necessary for some situations, such as when the originals have been water damaged.
Visible Damage Has Already Been Done to the Windows
Wooden and metal frames can be severely damaged if they are not properly cared for. Moisture may cause wooden frames to enlarge and deteriorate. Aluminum windows, on the other hand, will rust.
You need replacement windows if your mobile home's windows have these damages.
You've Got Single-Pane Windows
The benefits of double-pane windows outweigh the disadvantages of single-pane windows. To reap these benefits, you need additional panes or layers of glass.
Increased energy efficiency and insulation;
Improved seclusion and noise reduction from the outer world.
Improved protection.
Should You Hire a Contractor to Replace Your Mobile Home Window?
Due to the restricted number of siding and window options available on mobile homes, replacing your windows isn't an easy task per se.
Enlarging the window opening is more difficult than just replacing the entire window, so consider hiring a professional mobile home window contractor to help with the job.
Putting a new window in a mobile home can also be complicated. The vertical siding must be removed from the windows for the project to go forward.
So how do you find a reputable mobile home window installer? You need to choose a contractor, get three to five quotations, verify references, and then you may sign a contract to start the project.
It's exactly like any other window replacement. Mobile home window dealers may also be an option for you. A dealer's in-house installers are frequently used for all their contracts.
There are several mobile home window replacement specialists, but a normal window dealer may also have some possibilities.
The selection of an installation and the timing of your project can be made easier by working with a dealer, so it's worth considering whether that's a possibility in your region.