The Ultimate Guide To Painting Your Mobile Home
If you're wondering whether you can paint a mobile home, you'll be happy to learn that doing so is an excellent way to modernize your humble home. There are many reasons you would want to paint your mobile home, one of which is to hide small imperfections and give your mobile home a sharp, polished look, which is great if you're living in one or want to put the mobile home on the market.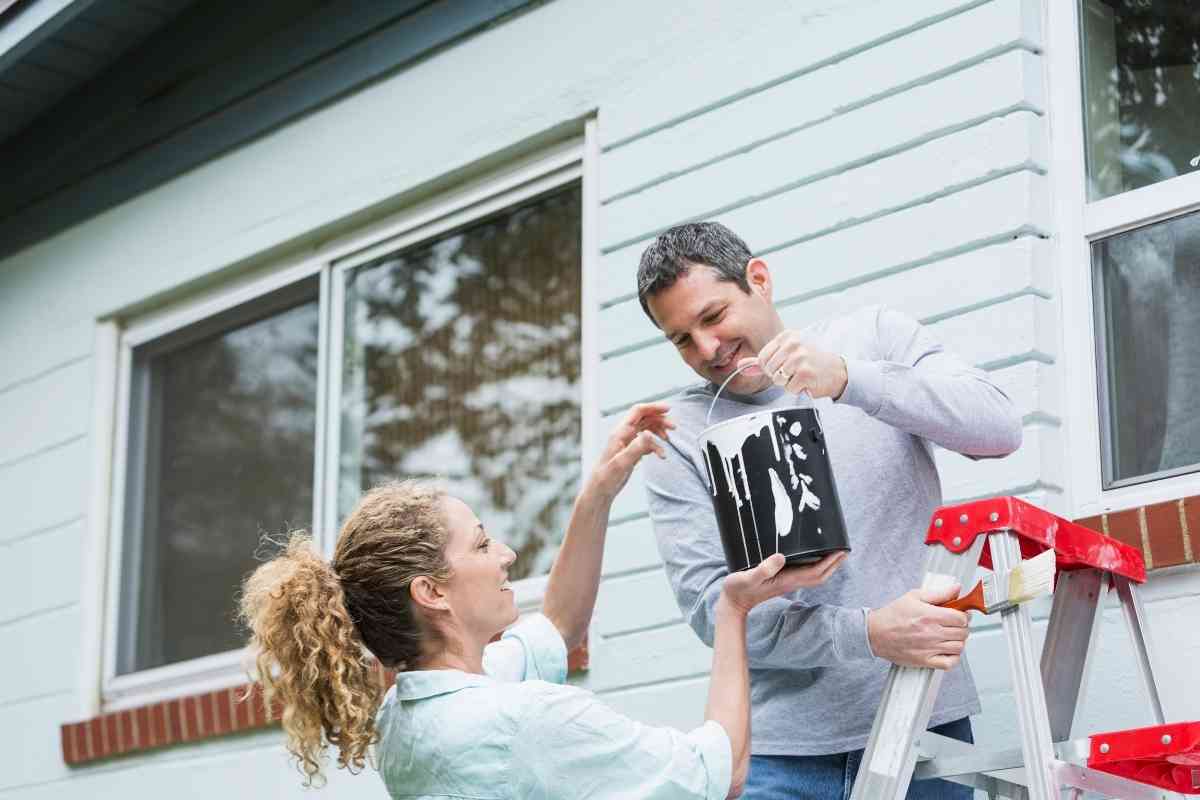 Can you paint a mobile home?
Many mobile homeowners paint their mobile homes to make them look cleaner and make them more comfortable to live in. Painting a mobile home is also a great way of updating an older mobile home to give it a new, updated look.
We have gone through many videos of owners painting their mobile homes to find out the best ways to achieve that clean, polished look when painting a mobile home.
As mobile homeowners, we are in the ideal position to help provide you with all of the information you need when it comes to painting your mobile home. In this post, we'll go over how to prepare different types of walls, choose the best paint, and then take you step-by-step through the painting procedure.
Can You Paint a Mobile Home?
Your home's outside is subjected to a great deal of strain from the elements. Therefore, it is especially crucial that you not only adequately prepare but also paint it. In a sense, paint serves as the first line of defense for your house.
You've probably seen a mobile home's exterior at some point throughout your travels. It may be yours, or it might belong to someone else. It's possible that you saw how nice the exterior looked and remembered the layout for a later date. On the other side, perhaps you picked up on how unattractive it was.
Best Colors for a Mobile Home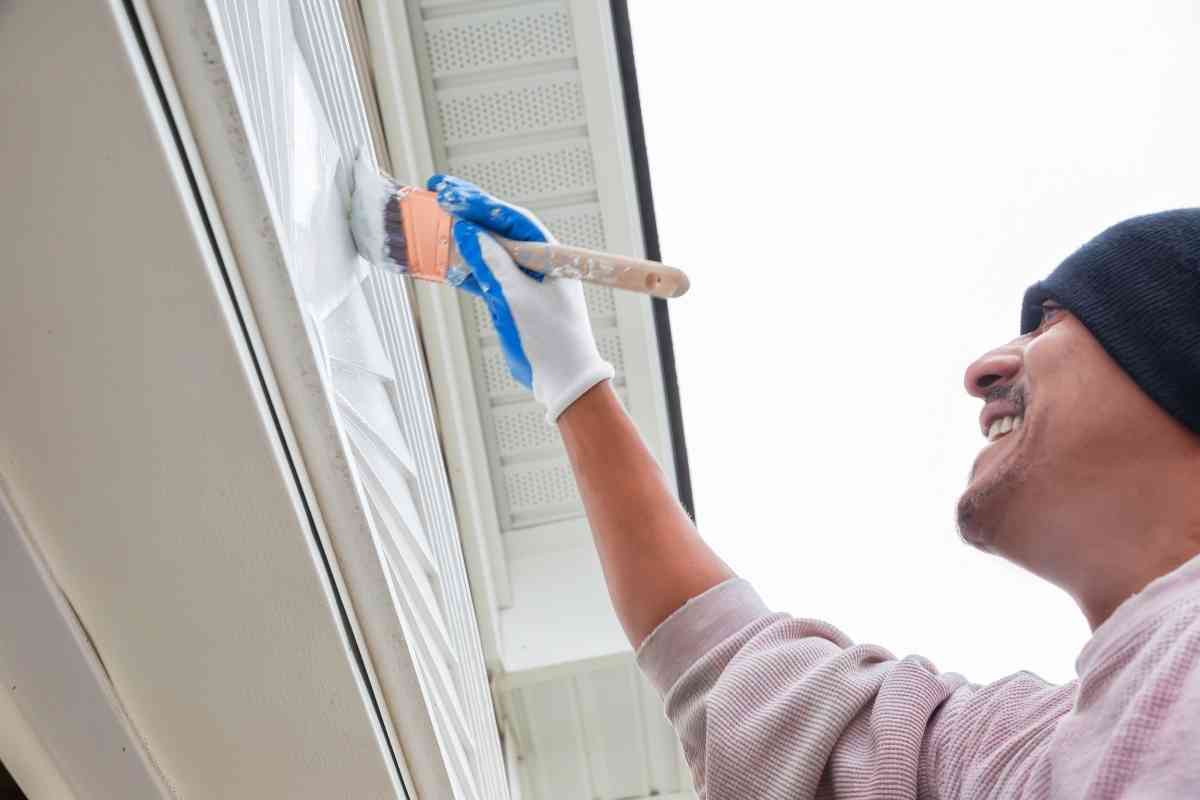 Do you ever catch yourself disliking your mobile home's exterior? We certainly hope so, as today's topic is "great looking houses" and how to improve them by painting the exterior. You may paint your mobile house, that's correct. Most people have done it themselves or paid someone to do it for them, but you can. The entire structure should be coated with a consistent light-colored primer to optimize the natural appearance of your mobile home. You may paint the exterior of your home white, off-white, or cream to make it appear longer and broader.
The siding should be painted and replaced. You can paint your mobile home's vinyl siding either black or white depending on the color of the vinyl. If the current doors, windows, and accompanying trim are worn or obsolete, they should be replaced.
If the siding on your mobile home is worn, hazy, or has come off, replace it. The procedure for changing siding is much the same as that of replacing windows. The original material can be replaced with an alternative substance like vinyl. Vinyl siding is a common material for mobile homes.
Painting a Mobile Home
Checking the level of your mobile home is the first thing you must do before painting it. Before painting the house, repair any problems, if there are any.
When a home is leveled, it may be determined whether the foundation has issues that could be brought on by subpar building practices, soil erosion, or material damage from tree roots. Because the imbalance will be more obvious after the paint is dry, fix this problem before painting.
Before listing your mobile home for sale, you should complete maintenance inspections and repairs as a seller. The impacts of the weather can fade and drab the external paint. Maintenance painting will assist restore the house's condition and boosting its worth.
If you're a seller of a prefabricated home and are wondering whether painting the interior can help it sell more quickly, the answer is yes. The mobile home's color scheme has to be changed drastically. It will encourage serious mobile home buyers to make premium bids.
It is crucial that the inside of your mobile home be both lovely and practical. Each space should be created to fulfill its intended function. The same is true of its wall paint and decorations.
According to scientific research, colors have the power to influence human mood. Thus, the inside color of the mobile home may impact how people feel. Having old, worn-out paint might make you feel bad and unproductive.
Painting Vinyl Siding
Vinyl siding, another prevalent material for mobile homes, is used. This material, unlike aluminum, resists dents and damage better, but it is quite vulnerable to hail damage. Using silicone caulk or epoxy, you may easily fix cracks, rips, and holes. If you have extra materials, you can easily replace broken components. Unlike metal or wood, vinyl maintains the color of the house better.
Acrylic paint is ideal for painting vinyl siding. It lasts longer and sticks better. While you can paint with a brush, it is recommended that you use a spray. It's essential to paint your mobile home properly if you want the paint to have a long-lasting impact in addition to the charm you're going for.
When it comes to sidings for a mobile home, the other option is, of course, aluminum sidings. Since it is soft, the siding on these mobile homes is readily damaged and scraped. Despite this, many people utilize it since metal is a strong substance available online or at nearby hardware stores.
The flat or satin paint finishes are advised for metal siding. Avoid applying gloss paint since it will highlight the dings and flaws. Additionally, keep in mind that pressure washing painted metal siding could remove the paint.
We hear you. What about wood panels? A wood panel is a fantastic choice if you want a material that can seem both old and modern. Planks are regarded as the most economical mobile home siding, depending on the type of wood. They are available in a variety of species, such as engineered wood, cypress wood, or cedar wood. Wood siding is frequently painted with solid acrylic latex emulsion paint. The finest option for producing the best paint results is said to be acrylic paints.
Painting Styrofoam Trim and Molding
The trim on mobile homes is often built of a simple, inexpensive Styrofoam molding bonded with a thin layer of plastic. By painting the molding and trim, your house may seem newer and more contemporary. To avoid putting paint on the surrounding walls and cabinets, you must first tape them off. Reach the ceiling molding using a sturdy stepladder.
Use a light layer of semi-gloss paint. 30-minute drying time is required. Put on a second layer. Wait an hour for it to dry. Peel the painter's tape off the trim slowly. White moldings and trim contrast beautifully with painted walls.