Can a Mobile Home Qualify for Section 8 Housing Status?
Mobile homes in the United States are more popular than you'd think. They can last for a long time, and many people choose to live in them while renting from a landlord.
With that being said, there's a particular criterion that the applicant has to meet before they can qualify for the Section 8 housing assistance. It's essential to understand the requirements and know your rights as a homeowner.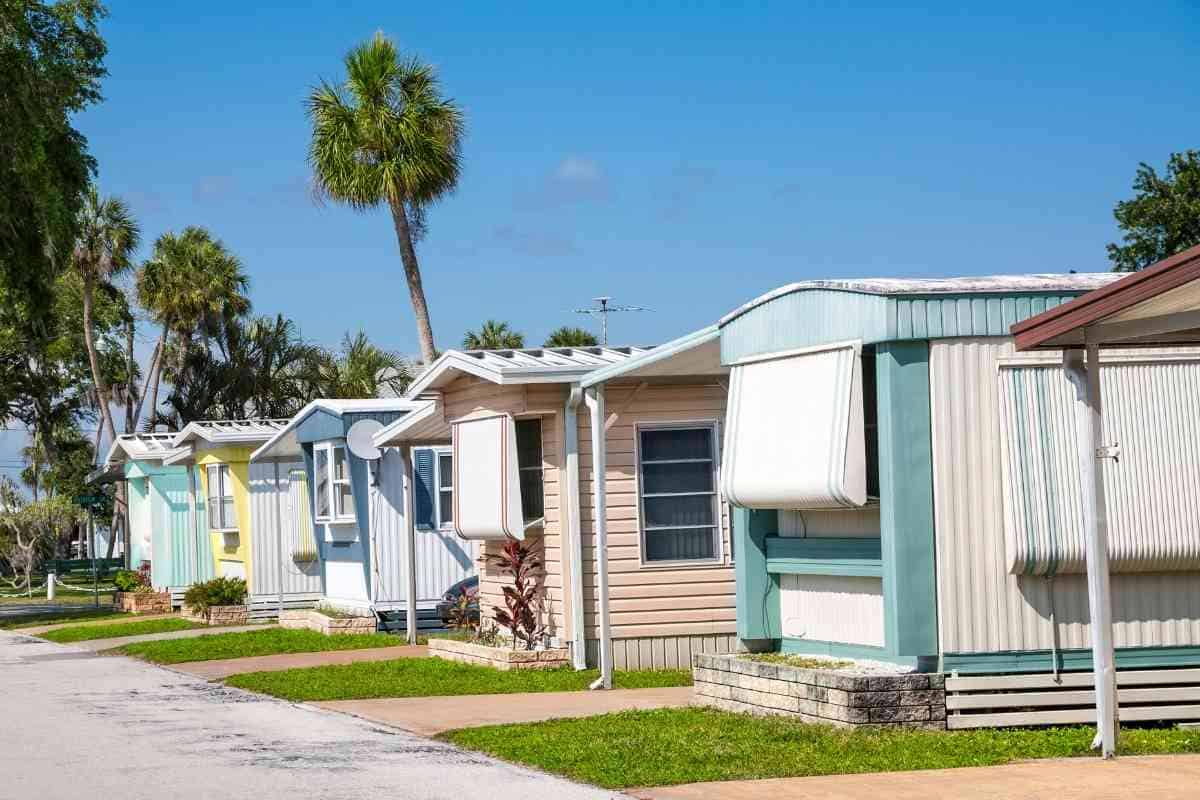 Can a Mobile Home Qualify for Section 8 Housing Status?
Owners of manufactured homes have the same rights as conventional homeowners, but these vary from state to state. If you have a mobile home and you're wondering whether you'll qualify for the Section 8 housing assistance program, contact your local housing authority.
The local housing authority can answer your questions. Because different state's have different state laws related to mobile homes and Section 8 housing (as opposed to traditional houses or apartments), there is no one single answer for everyone in the U.S.
They can also discuss eligibility parameters, and assist you with finding mobile homes in your area. Should you choose a manufactured home, you're still entitled to the same rights as a conventional homeowner, but these vary from state to state.
Section 8 Housing Program
The Housing Choice Voucher program allows all private landlords to rent out their property at rates that are fair for potential tenants that fall under the category of low income.
This program allows for subsidized payments in addition to other assistance services. The U.S. Department of Housing and Urban Development (HUD) funds this initiative. The program was fully authorized under the Housing Act of 1937.
The government devised the housing voucher program to help low-income families afford sanitary and decent housing. The program is for households below the median income level in a given area.
Before securing a voucher for section 8, you must find a unit that meets the cost requirements. These requirements vary depending on the number of people living in a home and whether or not they are disabled or elderly.
Do Mobile Homes Qualify for Section 8?
For starters, manufactured homes are quality, affordable and energy-efficient homes that are less expensive than homes built onsite. Interestingly, a Section 8 voucher holder has the option to use their federal housing assistance and cover the annual cost of buying a mobile home.
Before this advent, low-income families could only use their Section 8 vouchers to rent manufactured homes.
Under the new bill, families with vouchers will be able to pay a mortgage, insurance, and even property taxes on their manufactured homes.
The voucher can only cover the cost of the rent that you have to pay. This sum also includes sewer, garbage, and water fees not included in the total rent amount or if the cost is over $25 per unit.
Often, it's much easier to live in a mobile home with one bedroom. Nonetheless, according to HUD, there are many avenues you can take to get around these constraints.
For example, you may be granted a voucher for a bigger unit as long as at least one bedroom is designated for a child.
The other alternative is that they could ask your landlord to install another bedroom so that you can live comfortably in a two-bedroom mobile with your partner.
Where to Find Mobile Homes for Rent That Accept Section 8?
The first step is to determine whether the housing community you live in will accept section 8 vouchers.
Once you have verified that section 8 is an option, you can try reviewing the interactive tool featured on the HUD website. There's an online map that will show various properties available within a certain area.
You can also search "mobile homes that accept Section 8 in (city name)". This will give you an idea of properties nearby.
Additionally, you may also find many non-profit organizations in your area that offer aid in your search.
The HA will pay part of your rent directly to your landlord as part of the program's provisions. However, you may have to pay a security deposit and the first and last month's rent upfront.
Which Type of Home Is Built to Meet the HUD Code?
More commonly referred to as a manufactured home, architects and builders construct a mobile home according to the Manufactured Home Construction and Safety Standards or the HUD Code. This code is implemented by the U.S. Department of Housing and Urban Development.
Manufactured homes have a red label of certification on every transportable section. These homes are built in a manufacturing plant within a controlled environment.
Each section gets loaded and transported to its final destination.
The HUD Code requires that manufactured homes be built on a permanent chassis which is different from what is outlined in conventional building codes.
HUD codes also determine the size of a given manufactured home. These codes determine:
How many outside doors a home needs
Ceiling heights
How many windows a home needs
The minimum square footage for bedrooms
Furthermore, there are even codes devised for the sole purpose of making the home safer if a fire should ever break out.
What Does HUD Sectional Mean?
A HUD sectional is also known as a modular home. Sectional homes are constructed in factories, and they use standard home floor joists.
Companies will deliver the modular home to a destination using a flatbed truck or a trailer.
Upon delivery, the home can be already built and delivered as the final product, cut and assembled when it arrives, or it could come in panels that will have to be assembled on site.
The pre-cut panels, panels, or fully built home gets lifted from the truck or flatbed, and movers place it into a foundation.
Sectional homes can have one or more stories, and builders must comply with local and state Uniform Building Codes (BOCA); they aren't subject to HUD standards.
Frequently Asked Questions
Here are the responses to the most commonly asked questions regarding mobile homes and section 8:
How old can a mobile home be in California?
You can find the Manufactured Housing regulations in the California Code of Regulations. The statutes in this code illustrate the minimum construction and design standards for any mobile and manufactured home built before June 15, 1967.
Do I make too much for Section 8?
To receive vouchers for section 8 housing, the tenant cannot make more than 50 percent of the average income based on the area in which they reside.
That can be as high as $117,500 for a family with four members in places with a higher cost of living, such as San Francisco and New York.
Do you have to pay rent for mobile homes?
Not every mobile home requires a rent payment. Usually, the homeowner and the property owner reach an agreement. Also, every resident does not necessarily pay rent for the home's lot.
The landlord of the mobile home has to give you a written explanation of all fees, including the utilities. They may choose to charge you for the bills or just for the lot.
What is the most Section 8 will pay?
Section 8 payments will cover a portion of almost the full rent parent for the voucher holder. On average, every household that qualifies for section 8 housing pays up to 40 percent of its annual income on rental fees.