Have you acquired half an acre and you are wondering what to do with it? In this guide, we will discuss how to make money with half an acre of land.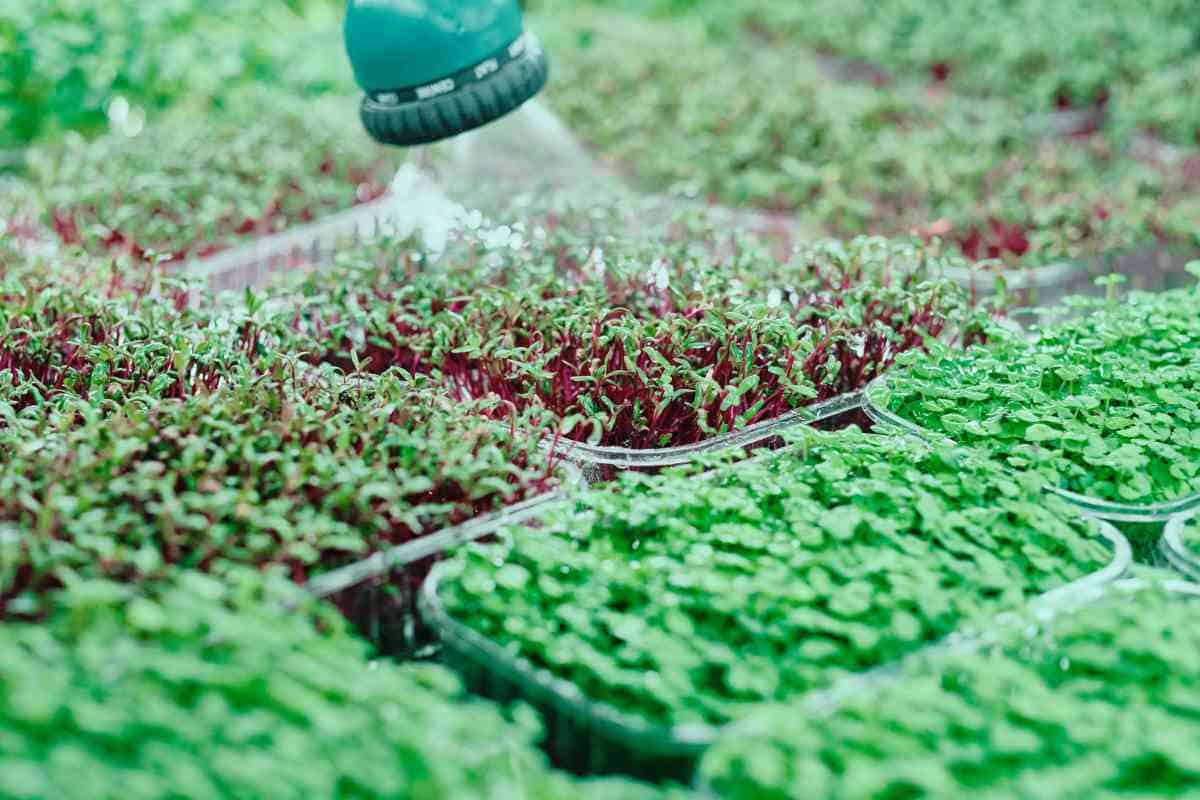 How can I make money on a half acre of land?
To make money with half an acre of land, you can grow and sell food crops, raise and sell animals, lease out or rent out the land, run an agritourism business, engage in various crafts, grow and sell flowers, set up storage facilities for RVs, and build rental units, among others.
You've purchased half an acre of land and you are now a proud landowner. Or you are currently scouting for land and you have plans of buying a small lot to start your homestead. And, you are probably wondering what you should do with your piece of land. Well, you've come to the right place. In this guide, we will share ways of making money with small acreage.
All the methods we will share here are realistic and achievable.
Also, they can all fit in your small piece of land. Some may be harder to execute than others while some may generate better returns than others. With that said, let's jump straight in.
Ways of Making Money with Half an Acre of Land
Your options are almost endless when it comes to making money with your small lot. Here are a couple of ideas that you can implement to generate income on your small plot of land.
Grow Crops
If you have a farming background or some knowledge of farming, then you should consider growing food crops to sell. After harvesting, you can sell the crops directly to consumers, to local shops, using a roadside stand or through local farmers' markets.
And if you're able to engage in organic farming practices, you can charge a premium for your produce.
Also, you have the option of inviting locals to your land and allowing them to pick their own vegetables or fruits from your land.
From there, you will then charge them a certain amount, depending on what they've picked. Some of the crops that you can grow on your farm include:
Microgreens
Microgreens are one of the best crops to grow on a small piece of land. They consume a small amount of space and mature quite fast.
Furthermore, their returns are quite high, compared to other crops. Also, they are easy to grow, since they don't have a lot of demands.
Garlic
Garlic is also easy to grow. Also, it's highly profitable and has a long shelf life, making it yet another great crop to raise on your half-acre. For instance, you can plant around 500 pounds of garlic on your land, as much as it may appear small.
And, the output will be approximately 5000 pounds. Assuming that you sell each pound of garlic for around $10, then you can expect a gross turnover of approximately $50,000.
Leafy Greens
Leafy greens are things like spinach, kale, watercress, arugula, collard greens, mustard greens and Swiss chard.
They take a few months to be market-ready and they are not labor-intensive. Also, the demand for leafy greens is always there. Therefore, you shouldn't have a problem finding buyers.
Medicinal and Gourmet Mushrooms
Growing mushrooms is yet another profitable idea that you can pursue on your small farm. But, it will be highly advisable to focus on specialist mushrooms, instead of button mushrooms. Besides having higher returns, the competition is lower when it comes to specialist mushrooms, compared to button mushrooms.
You only need a small amount of space on your farm to raise mushrooms, since they allow vertical farming.
And, you can expect to harvest them within 15 weeks or so. On average, a square foot will produce around five pounds of mushrooms.
Raise Animals
Besides growing food crops, you can also raise animals on your farm, sell them or their products and make money.
And, there are several types of animals that you can raise on your farm. You can decide to focus on one type or raise several types, depending on your preferences. They include:
Broiler Chickens
Broiler chickens are chickens specifically raised for meat. And, they can generate a decent income, without taking up too much space.
You can raise them together with various food crops, where they will be supplementing each other. You have the option of either slaughtering and packing their meat or selling them live.
Free Range Chickens for Eggs
Also, you can rear free-range chickens for eggs. You can then sell the eggs to supermarkets or directly to consumers.
You will only need to build a basic structure for housing the chickens at night or during inclement weather.
They will then roam around the compound during the day foraging and eating insects. Some of the best free-range chicken for egg production include the Egyptian Fayoumi, Plymouth Rock, Welsummer, buckeye and Minorca.
Rabbits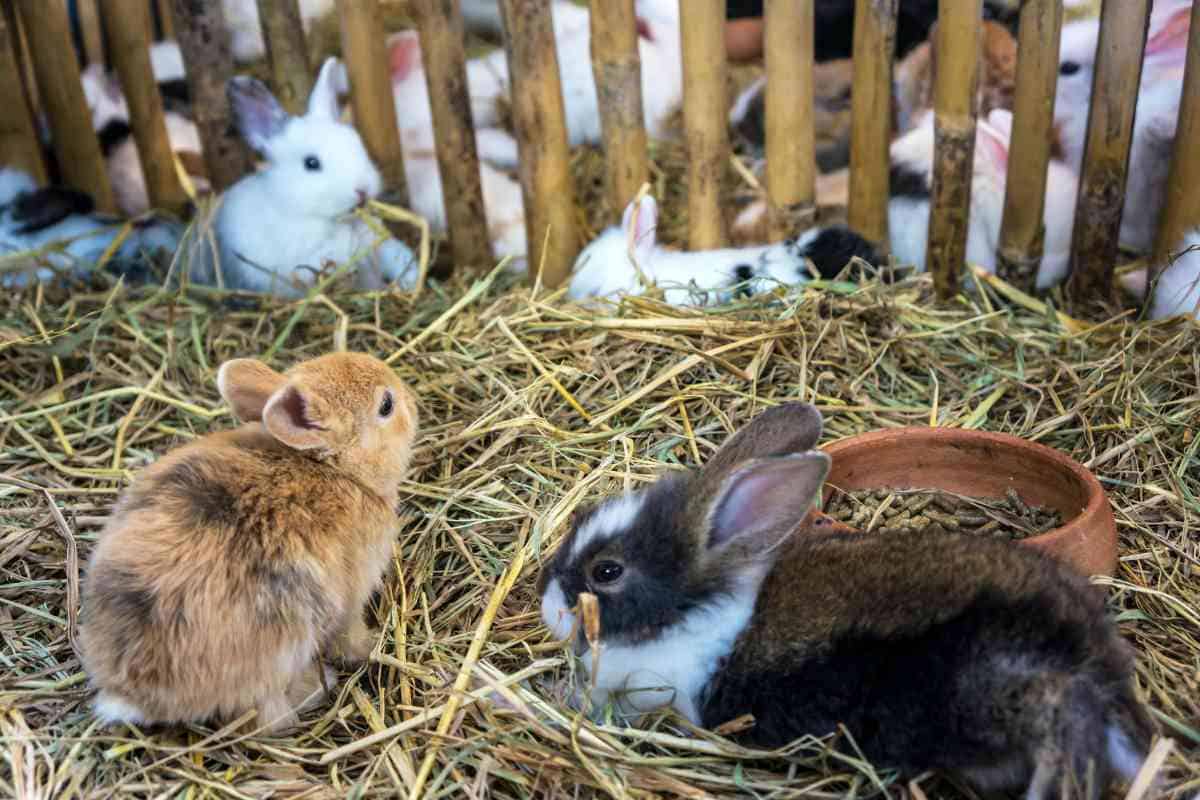 If you don't mind the stench of rabbit urine, then you also have the option of raising rabbits on your small piece of land.
And, there are various ways that you can earn money with rabbits. You can slaughter the mature ones and sell rabbit meat or sell breeding stock. You can also collect rabbit urine and sell it as an organic fertilizer.
Snails
You can also earn a living off your land through snail farming. With snail farming, you simply need to provide them with food, plants and shelter.
You can opt to raise them using netting, outdoor pens or any other viable method that aligns best with your situation.
But, before you invest in this project, you should ensure you have a market for them. Snails are not like chickens or rabbits, which you can raise and expect the market to be there.
Tilapia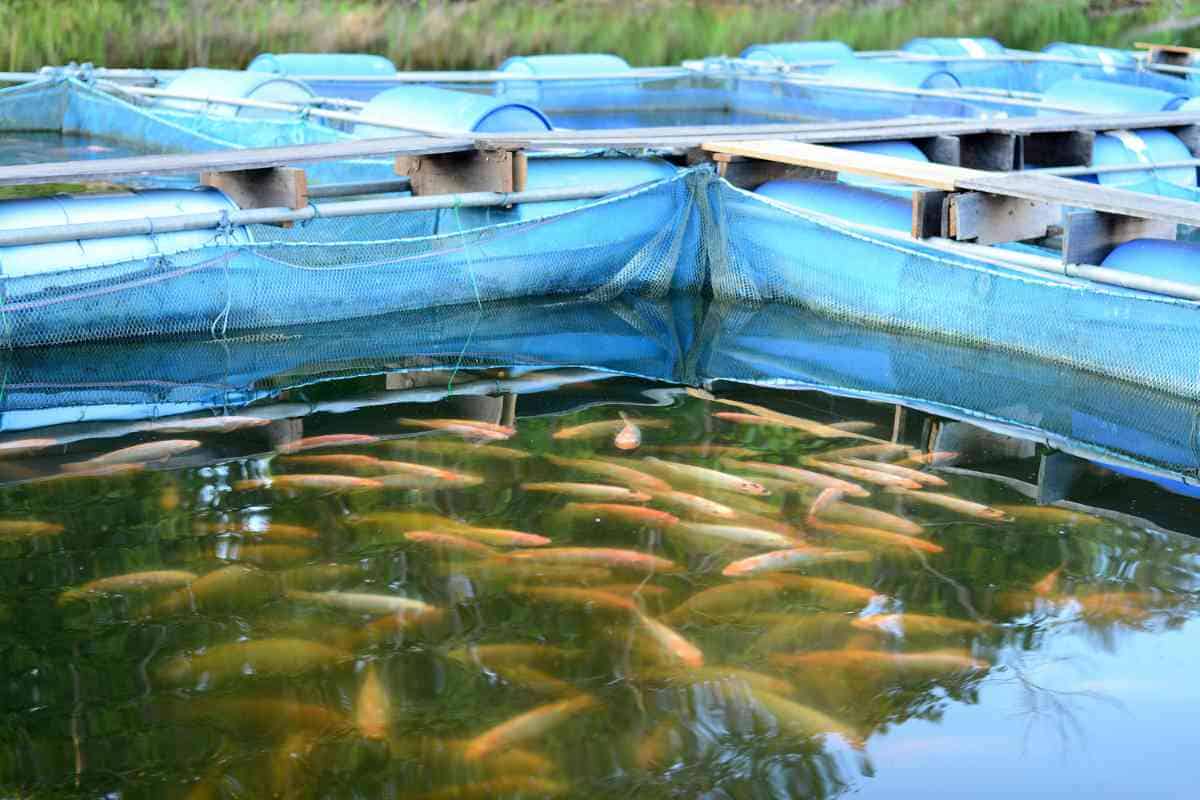 Fish farming can also be a lucrative undertaking for people with small plots of land. For fish farming, you should go for tilapia or catfish.
Both species are highly resistant to diseases and pests. Also, they mature within five to eight months. Furthermore, they have great taste. While they may not fetch as high prices as some of the other species out there, raising them is easy while finding a market won't be an issue.
Bees
The global market for natural sweeteners like honey is growing by the day. And currently, the demand is higher than the supply. So, raising bees and producing honey is a business worth investing in on your piece of land.
Beehives don't consume too much space, meaning you can run this business along with others such as growing crops.
The bees will be helping to pollinate your crops while the crops will be providing the nectar that bees need to produce honey.
Besides producing honey, you can also rent out some of your hives to farmers who may need them for pollination services. You can earn around $150 for every beehive that you rent out to other farmers.
Raise Worms
Worms are one of the best foods for fish. They are rich in nutrients and proteins, which your fish will need to survive and thrive. And as you raise worms for your fish, you may also earn additional income by selling the surplus as bait to anglers and fishing shops.
You can raise the worms in barrels, bins, tubs or almost anywhere on your farm, as long as you maintain the right moisture levels in the soil. By raising worms, you will not only have adequate food for your fish but you will also be generating extra revenue.
Lease Out/Rent the Land
If you are still having a hard time figuring out what you should do with your land, then you should consider leasing or renting it out.
By renting or leasing out the land, you will still maintain ownership. And at the same time, it will be earning money passively on your behalf. You can rent out or lease your land for:
Advertising Billboards
Is your land located close to a major roadway or in a high-traffic area? If so, you should consider putting up billboards and renting out advertising space. Billboards can be a great income earner for your lot.
On average, it costs around $1,000 per month to advertise on a physical billboard. So, you can expect an annual return of around $10,000 per month, assuming the board is rented out the majority of the year.
At the same time, its maintenance needs are almost negligible.
Alternatively, if you currently don't have the funds to set up the billboards yourself, you can approach advertising companies and see if they may be interested in leasing the space.
From there, you can then agree on whether they will pay you a flat fee or based on occupancy.
Cellular Antennas
If your piece of land is located at a high point, then you should contact communication companies to check if they would be interested in setting up a cellular antenna or tower on your property.
Events
You also have the option of renting out your land for events and gatherings. This can include things like weddings, business meetings, education conferences, anniversaries, birthdays and reunions, among others.
You just need to make some small improvements on the land such as clearing the bushes and doing some landscaping.
Once you've done that, you then need to advertise it through local media and you will soon start getting inquiries.
Parking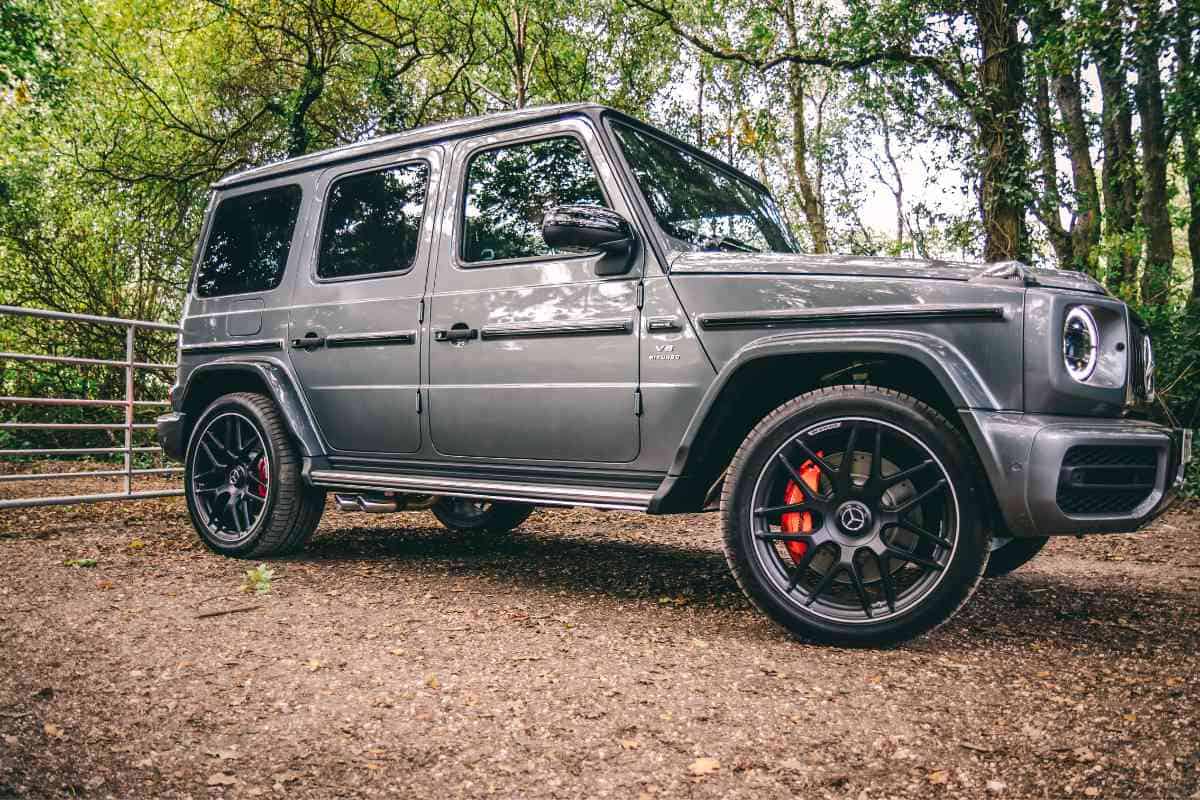 You can also make money through parking fees. For instance, your land may be located close to a campground that has inadequate parking.
You can then allow the people visiting the campground to park on your lot for a certain fee. Again, you don't need to undertake serious improvements on the land. You just need to clear the bushes and level the ground.
Energy Companies
If your land is located in an area that receives lots of sunshine throughout the year, then you can lease it out to energy companies that may want to put up solar panels.
You can then be getting a monthly or yearly fee, depending on the lease agreement.
Or, you can install the solar panels yourself if you have the money. You will then have access to free electricity while selling the excess power you are producing to energy companies. As you can see, this method will both save you money and earn you money.
Host Visitors on Your Working Farm
Agriculture tourism or agritourism presents yet another avenue for making money off your farm. Also known as agro-tourism, agritourism entails hosting visitors on your farm, both children and adults.
You will then be charging every person an entry fee. Usually, the entry fee for children is half that of adults.
You can also use such visits to sell the things like feed pellets, which will provide the children an opportunity to feed the various animals that you are keeping on the farm.
You also have the option of selling fresh farm products to your visitors or serving them light meals or refreshments, as a means of generating extra income.
Agritourism presents a great means of diversifying your income and increasing your earnings from the farm. With this method, you can be making money throughout the year, as long as your farm is open to the public.
Engage in Crafts and DIY
Crafts can also earn you decent money. And, you don't need a lot of space to practice them, meaning your half acre will be more than enough. Some of the crafts that you can practice on your farm include:
Woodworking
If you have decent woodworking skills, then you can turn to it to make money on your farm. And, there are hundreds of woodworking projects that you can engage in.
Some ideas to consider include making bird feeders, benches, birdhouses, rabbit cages, chicken coops, storage crates, picnic tables and garden planters, just to name a few.
Making Wreaths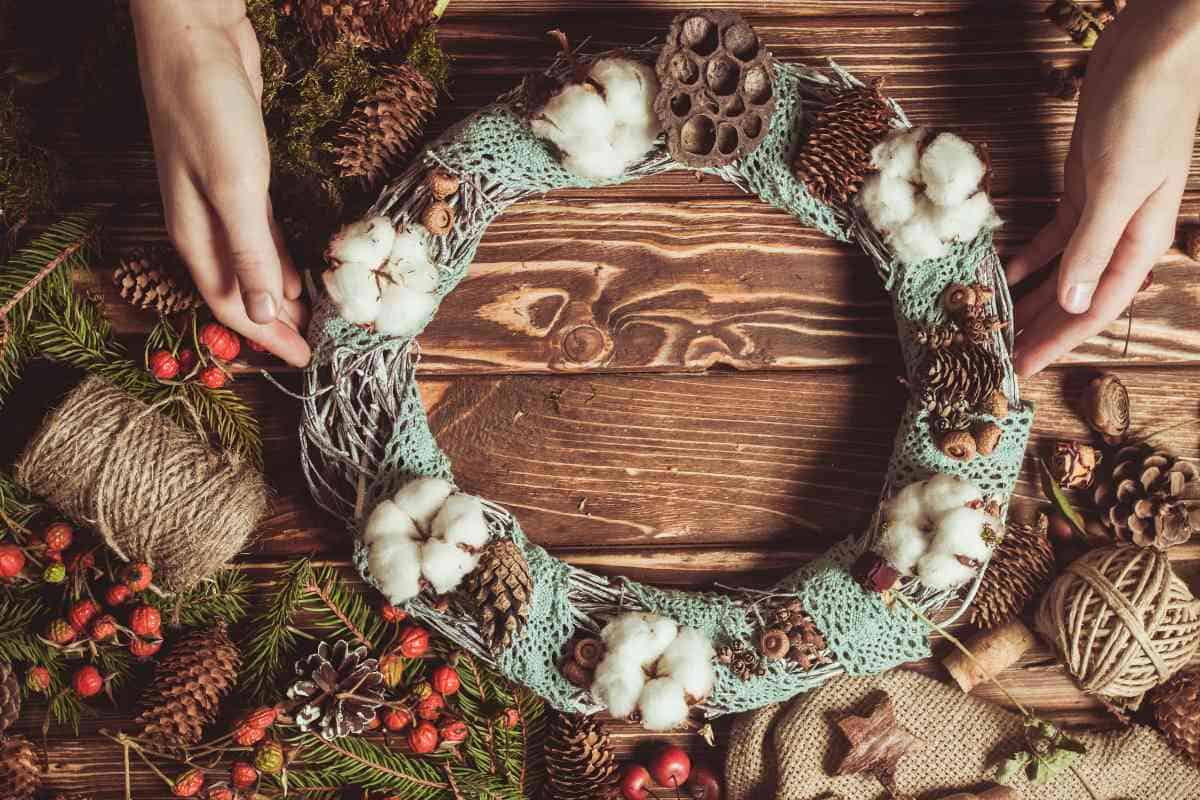 Are there lots of shrubs and trees growing on your farm? If so, you can use their trimmings to produce beautiful wreaths. There are lots of videos on YouTube that you can use to teach yourself how to make wreaths using branches.
Making Herbal Soap
Making herbal soap is yet another activity you can engage in to make money on your small acreage.
Again, you can head over to YouTube and check out the various tutorials on how to make soap. Once you've mastered the basics, you can then use the various herbs that you are growing on your farm to produce custom herbal soaps and lotions.
Crochet and Knitting
Knitted items tend to sell quite well in local farmers' markets. So, during your spare time, you can make things like scarves, hats and garments and sell them in these markets. There are plenty of beginner knitting videos out there you can use to teach yourself knitting and crocheting.
Offer Services
You can also make money off your land by offering various types of services to local residents and businesses. For instance, if you are an animal lover, then you can consider opening a pet-sitting business on your farm.
You simply need to acquire the necessary licenses and permits and you can begin right away. After your business is set up, you can then advertise it through word-of-mouth or placing ads on social media or in local newspapers, TV and radio stations.
An animal daycare is yet another option for an animal lover. With this business, you will be offering other additional services like training and grooming, besides being a pet sitter.
Grow Flowers for Sale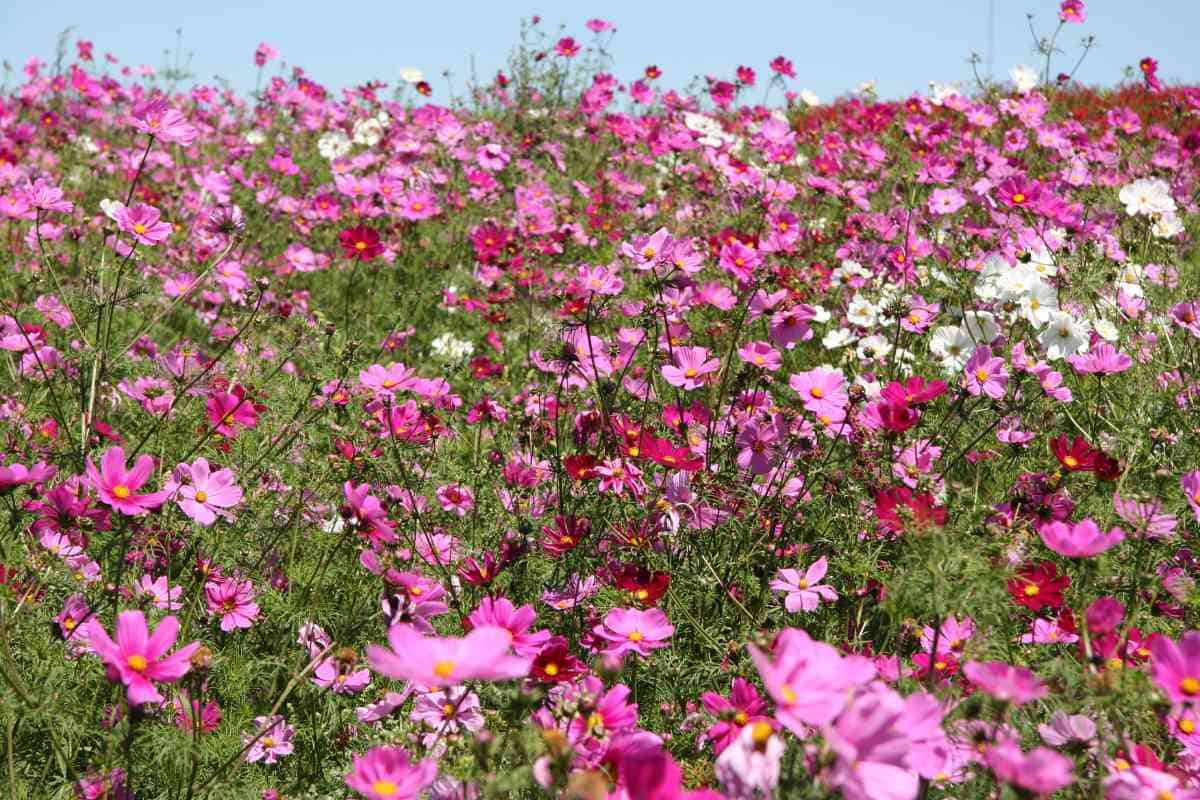 Growing and selling flowers may not be the first thing that comes to mind if you are looking for ways of making money on a small farm. But, it can turn out to be a lucrative venture, with the right approach.
With flowers, you can pursue different markets. You can opt to grow cut flowers for florists, sell dried flowers for crafts, sell dried flowers for confetti or even sell your flowers directly to the public.
Also, you can grow potted flowers for nurseries.
Some of the most profitable flowers that you can grow and sell on your land include snapdragon, salvia, zinnia, peony, yarrow, larkspur, catmint, marigold, pansies and Siberian Iris. Besides being highly profitable, these flowers are also easier to grow and raise even for a beginner.
Sell Seeds Online
The demand for natural seeds has grown significantly over the last couple of years. So, besides selling fruits and vegetables on your farm, you can also start selling their seeds to other farmers, who may want to set up their own orchards.
The most profitable seeds to sell online include chia, fenugreek, sunflower, morning glory and pomegranate.
You only have to collect these seeds from the plants that you already have on your farm, pack them and ship them to your clients. Social media platforms like Instagram and Facebook provide a great and effective means of marketing your seed business.
Make sure you provide instructions on how to plant the seeds along with the seeds. For example, you need to include information on the type of soil to use to germinate them, the planters to use as well as how to raise them.
Such information will increase the success rate of your seeds growing into mature plants, which translates to more orders.
It's worth mentioning that as much as you want to start selling seeds online, you should avoid international markets. Most countries have strict rules regarding the importation of plant-based products, including seeds.
So, if you attempt to ship your seeds to another country without the required permits, there's a high chance they will be shipped back to you. Or, they may be destroyed at their point of entry at your expense.
Set Up Storage Facilities for RVs and Motorhomes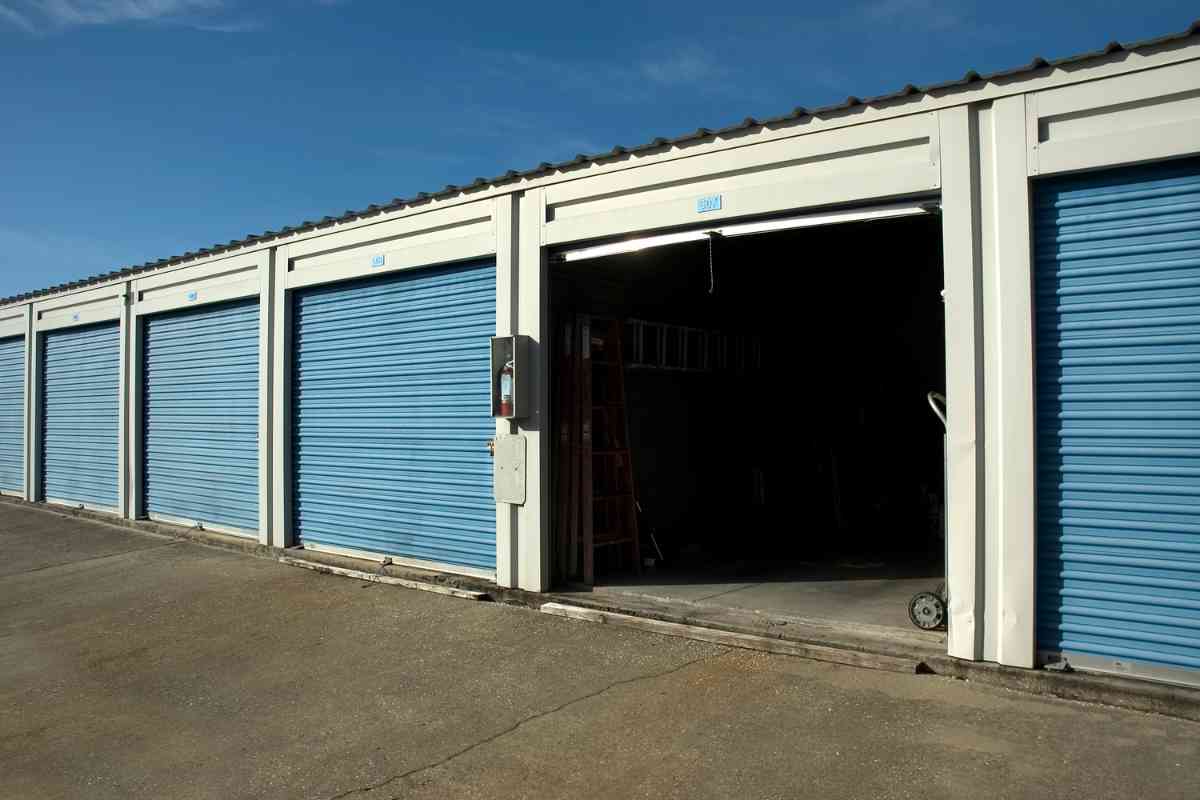 The purchase of recreational vehicles (RVs) has increased significantly over the last decade or so, fuelled by the hunger to explore the majestic outdoors.
But, RV owners will need somewhere safe to store their vehicles, since it's almost impossible to spend the entire year on the road.
The problem is that most suburban and urban areas restrict the number of vehicles property owners can keep parked in their homes. And this is where you come in by offering storage services for RVs and motorhomes.
An RV storage business can be a great business to run on your small acreage, especially if it's vacant. If your property is secure and well set up, you can earn up to $200 per month on every RV that's parked on your premises.
So, even if your half acre will only accommodate around 10 RVs, you will be earning a passive income of around $2,000 per month. You can even earn more from your business by offering RV washing and cleaning services.
Build Rental Houses
If your small acreage is located close to an urban area, a university college, or a factory, then you can consider building rental houses.
The demand for rental houses is usually high in such areas, meaning you won't struggle to get tenants. At the same time, your property will also be appreciating.
However, building rental houses is a considerable investment. You can expect to spend around $130,000 per unit if you are building studio apartments. And if you decide to go for one-bedroom houses, then the cost per unit will be around $200,000.
The good news is that most banks will be willing to lend you money or build houses for you, in case you don't have the funds yourself, using the property's title as collateral. You can then repay the loan using the rent you are collecting from the houses.
But, if you fail to repay the loan for any reason, then the bank may end up auctioning it off. So, you should only pursue this idea if you are sure that you will manage to repay the loan.
Set Up a Motel
If your small piece of land is adjacent to a major highway or interstate, then you should consider building a motel.
As its name suggests, a motel is simply a roadside hotel, mainly designed for motorists. Such a hotel will provide a place where drivers or other motorists can park their vehicles and spend the night.
And, you don't need to build anything fancy. You simply need a basic motel, with the necessary features and provisions. You can opt to run it yourself or hire someone to do it for you. Within a few years, the motel will have paid for itself and you will now begin turning a profit.
Grow Hops for Small-Scale Brewers
There has been an explosion of small-scale brewers in almost all parts of the country. And as you may expect, all these breweries will need a constant supply of hops to keep them running. Therefore, growing hops for small-scale brewers presents yet another business idea to consider venturing into on your land.
And, you don't need a lot of land to raise hops, since their vines are highly dense. You can plant around 600 plants on your piece of land.
It will take around five to six months for the hops to be ready. As for the returns, you can expect to earn around $10,000 per season on your half-acre of land.
Apart from hops, you can also grow specialty grains for distilling and brewing. Most craft brewers prefer buying their hops and grains from smaller, local growers. So, if growing hops doesn't appeal to you but you still want to service this industry, then you can opt to cultivate grains instead.
Convert it Into a Recreational Venue
Considering how densely packed urban dwellings are, the residents are always looking for venues or spots where they can catch some fresh air.
And, you can bridge this gap by converting your land into an open-air, recreational venue.
This idea will be viable for people whose plots of land are located close to cities and urban areas. While you may need a permit or license to execute this business idea, getting one shouldn't be a challenge, considering you are building a community recreational venue while improving the environment.
However, you will need some money for landscaping and building a secure fence. After you've done that, you will be charging a certain amount as an entry fee for all visitors coming to the park.
How to Figure Out What to Do With the Land
Evidently, you have numerous options to choose from when it comes to making money with your piece of land.
But, how do you figure out exactly which ideas to pursue? Well, here are some tips that you can use to determine the income-generating activities that you should implement on your half-acre.
List Your Skills
It's highly likely that you've acquired some skills along the way. And, you can use your skills to earn money on your land. So, sit down with a pen and paper and list at least 15 skills that you have. You don't necessarily need to be proficient in anything. As long as you have the basics, then you can take things from there.
List the Economic Activities of the Area
During your free time, you should drive to the area, park your car and then take a walk around the neighborhood. During your walk, you should note the types of businesses that are thriving in the area. You also need to observe the residents' income level. Are they low-income earners, middle-income earners or high-income earners?
You should also use this chance to assess what the residents may want – which may be a product or service. Ideally, there should be a demand for the type of business that you decide to set up on your farm.
List the Area's Limitations
Every area has its set of limitations. And, these limitations will affect your choice of business. The limitations may be bad weather conditions, rough terrain, poor road networks, and long distance to the markets.
Select Five Business Ideas
With the tips we've provided here, you should be able to identify five potential business ideas that you can run on your land and earn a living. From there, you simply need to write a business plan and start implementing your idea.
Key Takeaways
There are numerous ways to generate income with half an acre
Figuring out the exact idea can be a challenge for some people
Your skills and the area's potential should help you come up with the right idea
Ensure you undertake proper research before you start any business on the land