4 Ways To Safely Make An Addition To A Manufactured Home
A manufactured home is a great way to save money on your housing costs, but what happens if you want to add to a manufactured home later? Can you do that? It can be tough to figure out what's possible when it comes to adding to a manufactured home. Manufactured homes are becoming more and more popular, but the rules around them vary from state to state.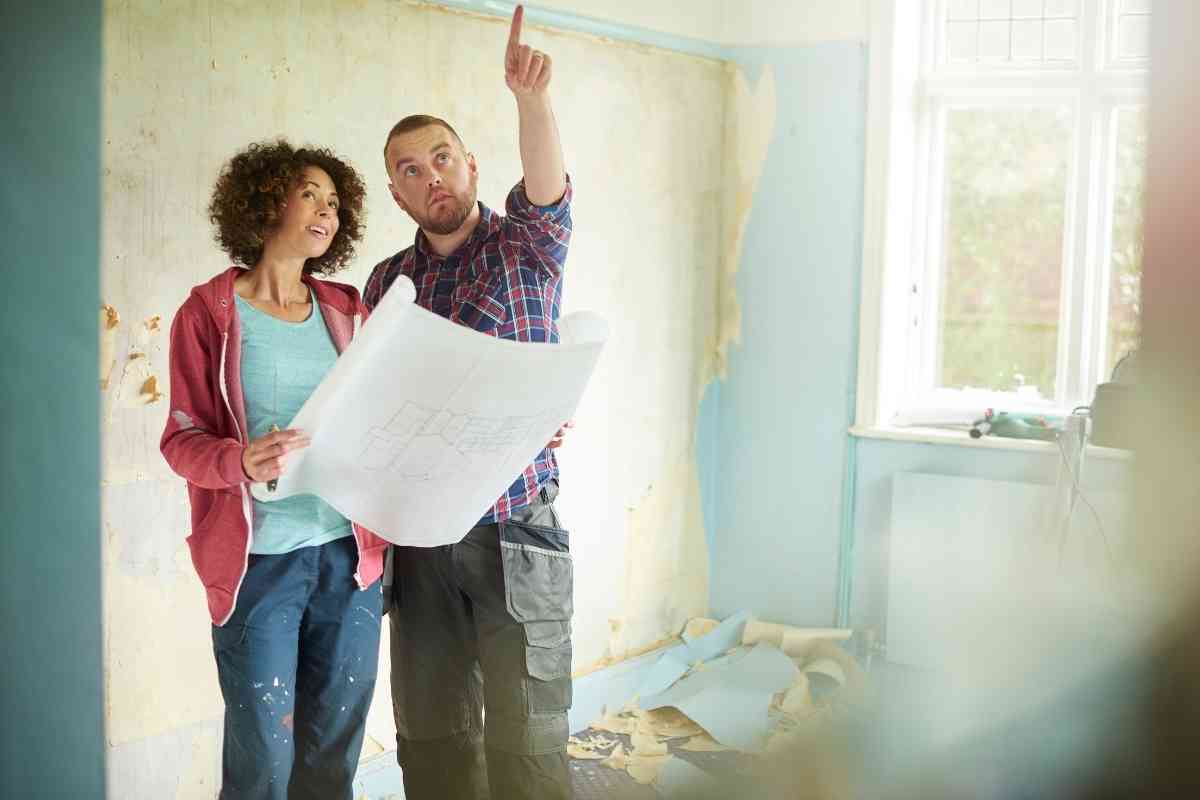 Can you add-on to a mobile home?
Many people mistakenly believe that manufactured homes are unable to be modified. However, this is not the case. There are several ways that you can add on to a manufactured home. Of course, you will need to check with your local zoning ordinances to ensure your compliance with building codes
If you are in the market for a new home and don't want to spend a fortune, you may consider buying a manufactured home. These homes are affordable, and they come in a variety of styles and sizes.
But what happens if you need more space? Can you add on to a manufactured home? In this article, we will discuss some of the best ways to expand your living space without breaking the bank. We will provide tips and advice on what to consider before beginning this project.
So, whether you are looking for more room for a growing family or just want more elbow room, read on for some helpful tips on adding to a manufactured home.
We spent several hours looking for an answer to this question ourselves, and we finally found some good information. We also consulted with a few experts to get their input.
Safety Concerns With Manufactured Home Additions
Before we get into the nitty-gritty of adding to your manufactured home, we must discuss safety concerns. This is a big project, and it's important to be aware of the potential safety concerns.
Trouble Supporting Weight Of The Addition
One of the most common issues faced by homeowners who live in manufactured homes is that they are often not designed to support the weight of an addition. As a result, the entire structure could collapse if the addition is not properly constructed.
One way to help prevent this from happening is to make sure that the foundation of the manufactured home is sturdy and compatible with the planned addition. Additionally, it is important to consult with a professional before beginning any work on your manufactured home. They will be able to tell you if the structure can support the weight of the addition and, if not, what needs to be done to reinforce it.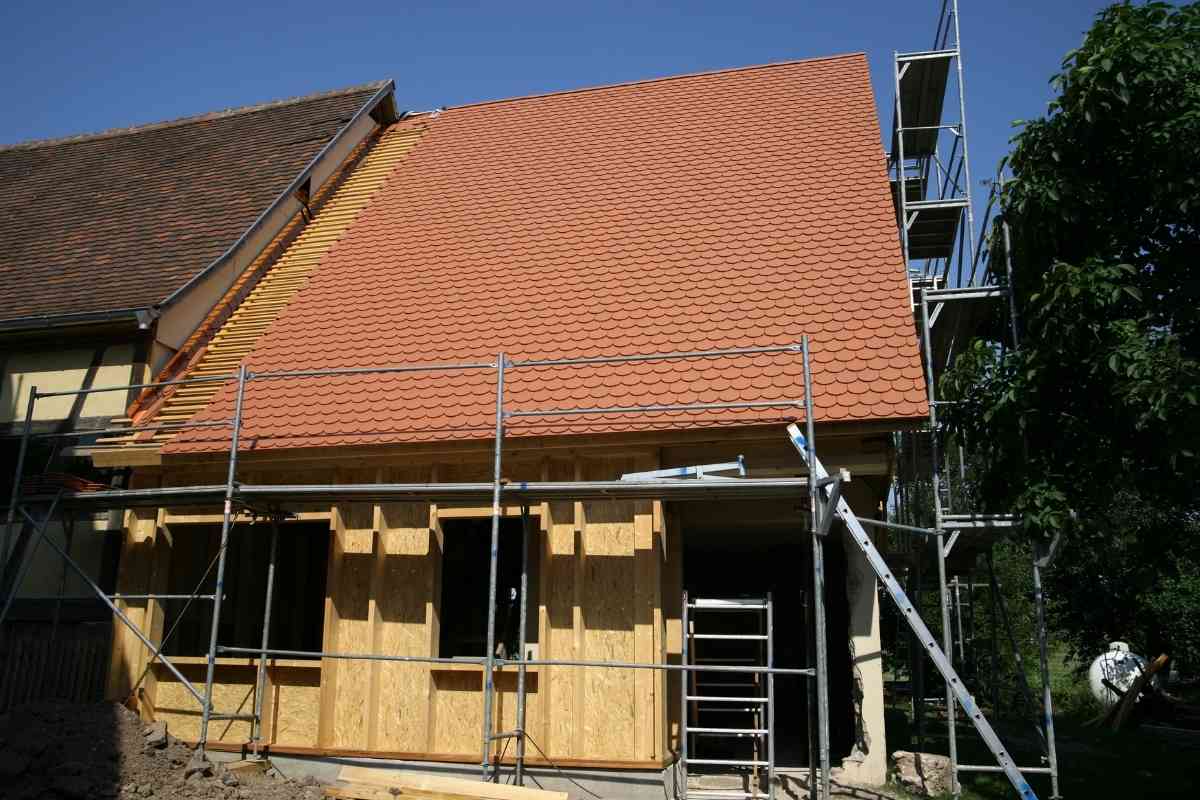 Permits And Zoning
Another safety concern to consider is permits and zoning. Depending on where you live, you may have restrictions on what you can add to your manufactured home. For example, some areas have strict regulations about the height of an addition.
Others may require that the addition meet certain setback requirements.
Failure to do so could result in hefty fines or even having to tear down the addition. Before beginning any work, check with your local building department to find out what permits are required and if any special zoning requirements must be met.
Susceptible To Weather Extremes
Manufactured homes are also susceptible to weather extremes. That means that if you live in an area that experiences extreme temperatures, your addition must withstand those conditions.
For example, if you live in a cold climate, the addition should be properly insulated to prevent heat loss. In a hot climate, the addition should be designed to keep the interior cool.
Fire Hazard
According to the National Fire Protection Association, manufactured homes are more likely to experience a fire than any other type of home.
One of the main reasons for this is that manufactured homes are often built using cheaper, more flammable materials. In addition, they often lack adequate fire safety features, such as sprinklers and fireproof walls.
As a result, when an addition is added onto a manufactured home, it's important to take steps to ensure that the new space meets all fire safety codes. This may include installing sprinklers and smoke detectors and using fire-resistant building materials. Taking these precautions can help keep your family safe in the event of a fire.
How To Add Onto A Manufactured Home
Now that we've discussed some of the safety concerns involved with adding onto a manufactured home let's talk about how to actually do it!
Enclose A Porch Or Deck
One of the best ways to add extra living space to a manufactured home is by enclosing a porch or deck. This can provide you with an extra room that can be used for various purposes, such as a home office, playroom, or den.
In addition, enclosing a porch or deck can also help to keep your home cooler in the summer and warmer in the winter. This is a relatively simple project that can be completed on a weekend.
Build A Room Addition
If you're looking for a more permanent solution, you may want to consider building a room addition. This is a major project requiring a professional's help, but it's an excellent way to add extra living space to your home.
Room additions can be built onto the side or back of your manufactured home and can be designed to match the existing structure.
Build An Attached Garage
Another great way to add extra space to a manufactured home is by building an attached garage. This can give you additional storage space for your cars, tools, and other belongings. It can also provide you with a place to work on projects or hobbies.
If you don't have the space for a detached garage, you may be able to build an attached garage that shares one wall with your manufactured home.
Construct A Detached Addition
If you have the space on your property, you may want to consider constructing a detached addition. This could be used as a guest house, rental unit, or home office.
Detached additions can be built using a variety of different materials, such as wood frame construction, metal framing, or even shipping containers.
Will An Addition Void My Home Warranty?
Before you begin any work on your manufactured home, it's important to check with your home warranty provider. Some home warranty providers will void your coverage if you make certain modifications to your home, such as adding an addition. Be sure to read the fine print of your contract so that you know what is and isn't covered.
In most cases, adding an addition onto a manufactured home will void the warranty. Check with your local building department to see if you need a permit for the work you plan to do. You may also need to have the addition inspected by a certified manufactured home installer.
Get in touch with your home insurance provider to see if your policy will cover the addition.
You should also contact your mortgage lender to find out if adding an addition will affect your loan terms.