You may be considering remodeling a mobile home, but you may be wondering how much it will cost. There are a few factors that you need to consider. It can be hard to estimate the cost of a mobile home remodel because there are so many variables. For example, the size of your home, the type of materials you use, and the amount of labor required can all affect the final cost.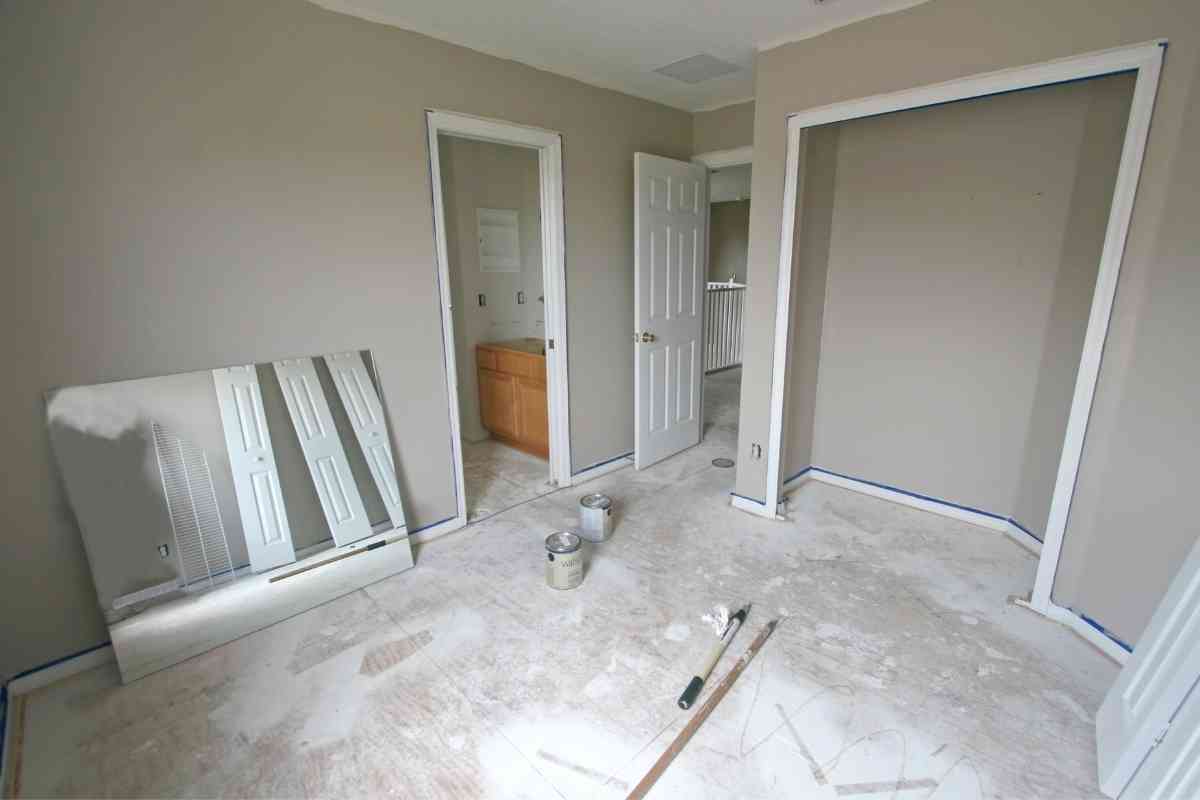 Table of Contents
How Much Does It Cost To Remodel A Mobile Home?
For a basic mobile home remodel, such as painting walls and replacing flooring, expect to spend around $1,500-$3,000. For a more extensive remodel, such as adding new fixtures, expect to spend $5,000-$10,000. For a complete gut job, including new plumbing and electrical work, expect to spend $15,000 or more.
When it comes to remodeling a mobile home, many factors come into play. The cost of materials, the size of the project, and the labor involved all play a role in how much you will end up spending.
This article will provide an overview of the costs associated with remodeling a mobile home. We will also provide tips on keeping your costs as low as possible. So, whether you're just thinking about remodeling or are already in the process, read on for information that will help make your project more affordable.
We spent countless hours researching, interviewing experts, and pouring over data to find the answer to the question: How much does it cost to remodel a mobile home?
What Is Mobile Home Remodeling?
Mobile home remodeling is the process of renovating a mobile home to improve its appearance, function, and/or resale value.
Unlike traditional stick-built homes, which are constructed on-site from the ground up, mobile homes are typically built-in factories and then transported to their permanent location. As a result, they often lack the same level of craftsmanship and attention to detail that you would find in a more traditional home.
As a result, many people choose to remodel their mobile homes in order to make them more comfortable and functional.
There are a number of different ways to remodel a mobile home, and the best approach will depend on the specific needs and goals of the homeowner. Some common mobile home remodeling projects include installing new floors, painting the walls, adding new mobile home windows and doors, and upgrading the plumbing and electrical systems. With careful planning and execution, mobile home remodeling can provide you with a beautiful and comfortable home that perfectly suits your needs and lifestyle.
How Much Does It Cost To Remodel A Mobile Home?
As housing prices continue to rise, many homeowners are looking for ways to save money on their living expenses.
For some, this means downsizing to a smaller home. Others are opting to remodel their existing home instead of moving. Mobile homes are a popular choice for those looking to remodel on a budget. Nevertheless, knowing how much it will cost before embarking on such a project is important.
The cost of remodeling a mobile home will vary depending on the scope of the project. Some people choose to simply update the interior with new paint and flooring, while others opt for more extensive renovations such as adding new rooms or increasing the size of existing ones. The costs can also differ depending on whether the work is being done by professional contractors or by the homeowners themselves.
In general, however, most people can expect to spend several thousand dollars on a typical mobile home remodel.
For a basic remodel, such as painting walls and replacing flooring, expect to spend around $1,500-$3,000. For a more extensive remodel, such as adding new fixtures or appliances, expect to spend $5,000-$10,000.
For a complete gut job, including all new plumbing and electrical work, expect to spend $15,000 or more. The best way to get an accurate estimate is to consult a professional contractor specializing in mobile home remodeling. They will be able to assess your specific needs and give you a more detailed price quote.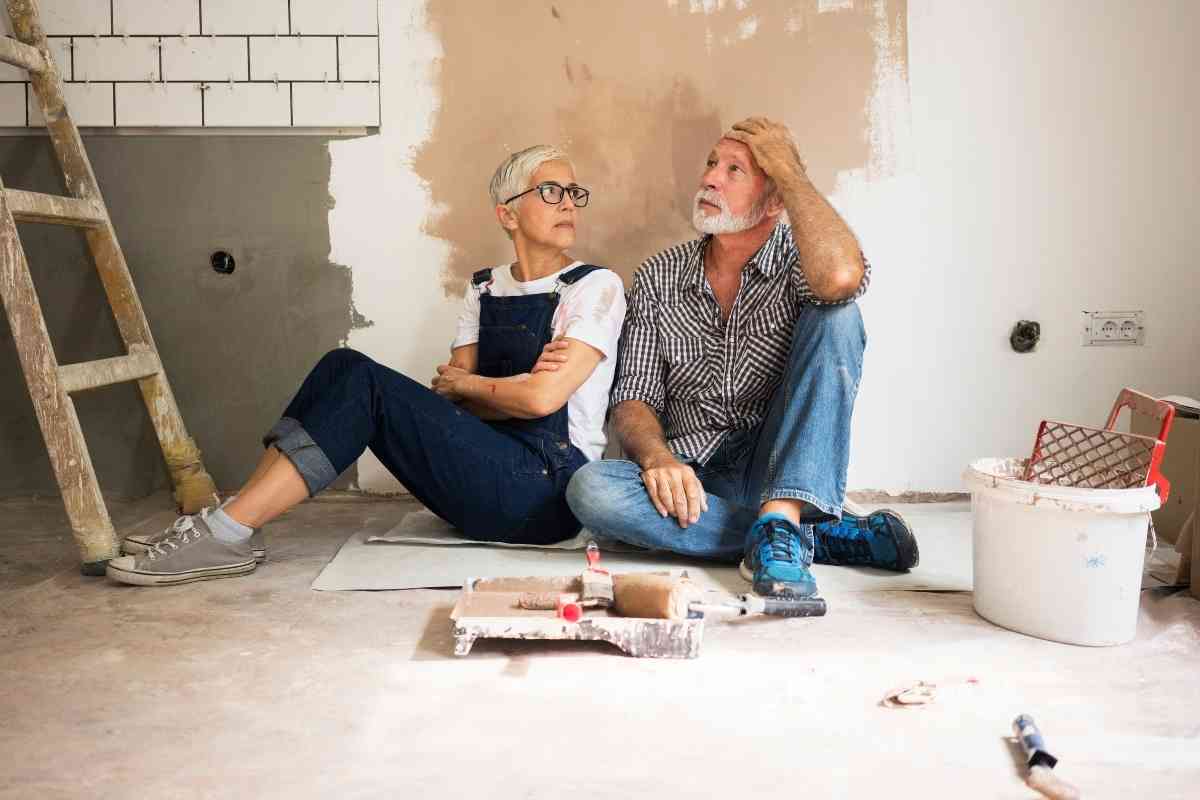 Benefits Of Mobile Home Remodeling
Many benefits come with remodeling your mobile home. Let's discuss a few of them.
Increase Resale Value
Mobile homes are a popular and affordable option for many homeowners, but they can also be difficult to sell. Because mobile homes are typically less expensive than traditional stick-built homes, they often depreciate quickly.
One of the main reasons people opt to remodel their mobile home is to increase its resale value. A well-designed remodel can make your mobile home much more attractive to buyers, leading to sales. Remodeling can also help you get a better home price if you eventually decide to sell it.
Improve Functionality
Another great reason to remodel your mobile home is to improve its functionality. Over time, your needs and preferences may change, and your mobile home may no longer suit your needs.
By remodeling, you can add features that will make your home more comfortable and functional for you and your family.
For example, if you have a growing family, you may want to add an extra bedroom or bathroom. Or, if you're an empty nester, you might want to convert some of the unused space in your mobile home into a cozy den or office.
Update The Look
Many people remodel their mobile homes simply to update the look of the property. If your mobile home is looking dated or run-down, a few well-chosen upgrades can make a world of difference.
Even small changes, like painting the walls or replacing old light fixtures, can give your home a fresh, new look. If you're feeling more ambitious, you could renovate an entire room, such as the kitchen or bathroom. Or, if you really want to make a statement, you could add an addition to your mobile home.
Whatever upgrades you choose, make sure to consult with a professional to ensure that they are properly installed. With careful planning and a little work, you can enjoy a beautiful, updated mobile home that looks just like new.
Budget-Friendly Mobile Home Remodeling Ideas
If you're thinking about remodeling your mobile home but are worried about the cost, don't despair. There are many ways to save money on your renovation without sacrificing quality or style.
Here are a few budget-friendly ideas to get you started:
Bathrooms And Kitchens Are Always A Good Investment
When it comes to remodeling your mobile home, the bathroom and kitchen are always good places to start. These are two of the most used rooms in your home, so they tend to show wear and tear more quickly than in other areas.
Plus, renovations in these rooms typically offer a good return on investment, so they're a wise choice if you're hoping to increase the value of your home. Whether you're planning a minor update or a complete overhaul, be sure to consider these two essential rooms when making your plans.
Paint Instead Of Replacing Cabinets
If your kitchen cabinets look worn and outdated, painting them is a great way to give them new life without spending a lot of money. You can use a simple coat of paint to completely transform the look of your cabinets, and it's a much cheaper option than replacing them entirely. Plus, painting is a relatively easy DIY project that most people can handle with minimal effort. Just be sure to prep the surfaces well and use high-quality paint for the best results.
With a little time and elbow grease, you can have freshly painted cabinets that look like they came straight from a professional showroom.
Replace Hardware Instead Of Buying New Furniture
If you want to update the furniture in your mobile home but can't afford to buy new pieces, don't fret. You can save a lot of money by simply replacing the hardware on your existing furniture. New drawer pulls, and knobs can make old dressers and cabinets look brand new, and they're relatively inexpensive to purchase
Just be sure to choose hardware that complements the style of your furniture and mobile home for a cohesive look.
Install Temporary Wallpaper
Wallpaper is a great way to add color and pattern to any room, but it can be pricey if you want to cover an entire wall. If you're working with a tight budget, try using temporary wallpaper instead. This type of wallpaper is much cheaper than traditional wallpaper and can be easily removed when you're ready for a change. Plus, it's a great way to experiment with different looks without making a long-term commitment.
Take Roofing And Siding Issues Seriously
The roof and siding of your mobile home are two of the most important components when it comes to protecting your property from the elements. If either of these is in disrepair, it can lead to serious problems down the road.
If you're thinking about remodeling your mobile home, consider any roofing or mobile home siding issues and make repairs as needed. This will help ensure that your home is safe and structurally sound and save you money in the long run.
Plywood Panels Are A Cost-Effective Flooring Option
If you're looking for a cheap flooring option, plywood panels are a great choice. They're much less expensive than traditional hardwood floors, and they can be easily installed with some basic tools.
Plus, plywood panels are actually quite durable, so they'll stand up to heavy traffic without showing wear and tear. If you're handy with power tools, you can even install them yourself to save even more money.
Freedom Residence is a participant in the Amazon Services LLC Associates Program, an affiliate advertising program designed to provide a means for sites to earn advertising fees by advertising and linking to Amazon.com. We also participate in other affiliate programs which compensate us for referring traffic.