A fire pit is a reliable heat source and an ideal place for bonding and relaxing. But can you have a fire pit in a trailer park?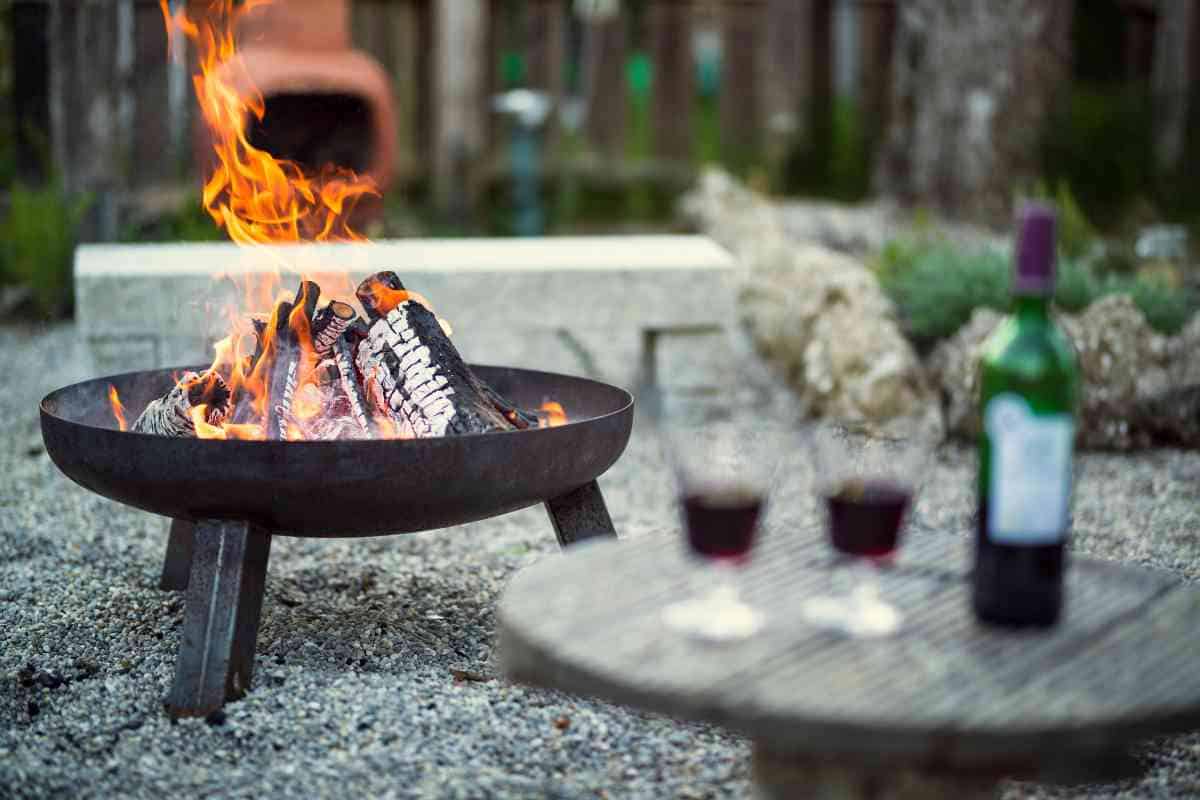 Can you have a fire pit in a trailer park?
Yes, you can have a fire pit in a trailer park unless the trailer manager states otherwise. However, this is highly regulated due to safety issues. When planning to have a fire pit in a trailer park, know the substances that you can burn and know the accepted locations for the fire pit.
Fire pits are a great addition to your home and improve the surrounding aesthetics. They create a cozy feeling for you and your family as you enjoy your evening chat.
The fire pit provides the opportunity for relaxing and bonding with your loved ones, and you will be able to pass time creatively.
In the modern economy, where professional commitments take a lot of time, such moments are a matter of paramount importance, and they are treasured.
However, you should be mindful of how you handle a fire pit, especially if you live in a trailer park. Since a trailer park contains many mobile homes, it is important to put several things into consideration.
The major problem with a fire pit is the possibility of a fire accident. It only takes a slight mistake to mishandle fire, and the consequences can be tough to deal with. So, while it's possible to have a fire pit in a trailer park, this article will give you valuable information on how you should go about it.
Know the Regulations of your Trailer Park Concerning Fire Pits
Different trailer parks have different rules and regulations about fire pits. As you know, anything that involves fire cannot be taken lightly.
A slip-up can have far-reaching consequences, thus following rules and regulations is paramount. There should be proper guidelines on how to go about it. For this reason, before you go ahead and install a fire pit to serve your mobile home during the winter season, it's imperative to inquire more from the trailer park manager.
Some of the important information you're seeking from a trailer park manager is whether they allow fire pits in the park, whether there are restrictions regarding the burning of specific materials, and the distance between a fire pit and other structures.
It is better to have a conversation with the trailer manager early enough to avoid problems with the management.
The idea here is to not assume that your trailer park allows fire pits.
This is because some will simply not allow this and will not entertain an exception. Therefore, make a point of seeking more information about it to avoid making costly mistakes.
Again, even if you're allowed to have a fire pit, get to know whether there are substances you can't burn. For example, there is foliage that, once burned, produce smoke and chemicals that irritate some people.
Also, get to know the correct location where you should install a fire pit instead of going ahead only to realize that you shouldn't have put it there. Based on this, ensure that you get all the information you need from your park manager to avoid conflicts later.
How Far Should A Fire Pit Be From A Mobile Home?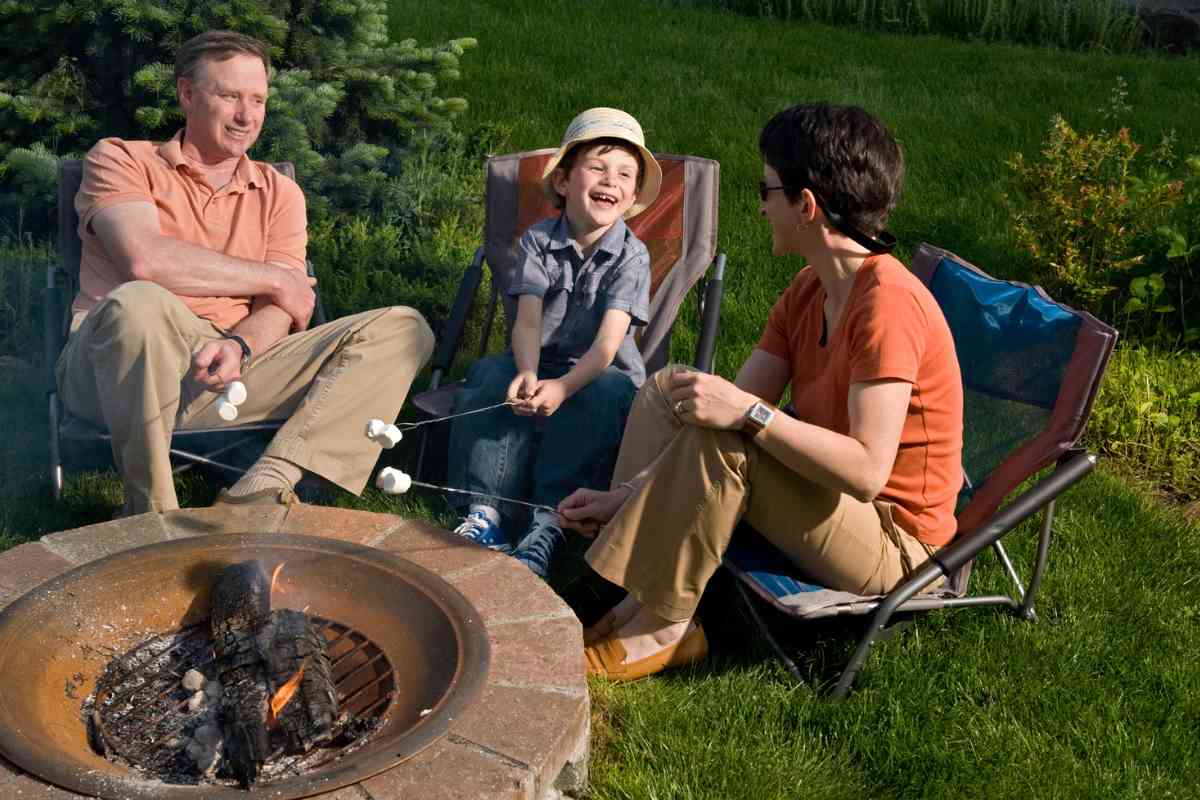 It's important to know the minimum distance between where you choose to have a fire pit and a mobile home.
Installing a fire pit without knowing the correct distance between it and other structures can be a dangerous move.
I own a fire pit, and I understand the rules around it. I can attest that safety is a major consideration when deciding the location of a fire pit.
Well, the ideal distance between a fire pit and a mobile home should be a minimum of 10 feet. This means that any distance that's less than 10 feet between a fire pit and a mobile home is not safe.
Since your mobile home is in a trailer park, it is also important to consider the distance of the nearest mobile home from your fire pit. Similarly, the distance from your fire pit to the nearest mobile home should be a minimum of 10 feet.
Make sure there are no structures or anything that can catch fire at the location of your fire pit. The idea here is that in the rare case of a fire accident, there will be practical measures to contain it.
Should you install a Permanent or Portable Fire Pit?
You can either choose to install a permanent or portable fire pit. Whichever one you choose, there are plenty of options to choose from depending on your preferred design and your budget.
If you live in a mobile home, it would be prudent to opt for a portable fire pit because of the nature of your residence.
It is easier to uninstall a portable fire pit when you decide to move your mobile home to another location.
A permanent fire pit is different. If you install a permanent fire pit and you're thinking of relocating, it becomes a bit complicated
So, while you can install either of the two, a portable fire pit is a better choice for a mobile homeowner.
Now that most people who choose a mobile lifestyle do so in order to be flexible and mobile, then considerations for the future should include the issue of the fire pit.
I have chosen to live a mobile life and experience as much of the US as I can, including the most remote regions. Personally, I have always chosen a portable fire pit. This is because this is cheaper and more convenient. Most importantly, it will help me to be true about living a mobile life.
Can You Have A Fire Pit In Your Backyard?
Yes, you can have a fire pit in your backyard. Certainly, having a fire pit in your backyard is a great idea for your family.
With an outdoor fireplace, you'll have an opportunity to enjoy casual meetings with your family and friends. Thus, if you're thinking of a backyard fire pit, it will definitely be a wonderful addition but you should be careful to follow the required safety measures.
Trailer Park Fire Pit Safety Protocols
Safety is integral when installing a fire pit. If you live in a trailer park, there are other mobile homes near you, so you have to ensure that you maintain all the required safety protocols.
Here are the trailer park fire pit safety protocols that mobile homeowners should practice:
Measurement of the Fuel Area
The fuel area is one of the safety considerations that homeowners should put in mind when buying a fire pit.
It will be imperative to inquire about the required measurements of a fire pit in the area where you live. Essentially, the fuel area of a fire pit should be up to 2 feet in height and the diameter should be up to 3 feet.
These measurements fall within the safe range of the fuel area of a fire pit.
Distance
Another safety protocol of a fire pit is the distance. The distance between your fire pit and the surrounding structures and items should be enough to keep you and your family safe. A distance of at least 10 feet is okay.
Make sure that structures such as fences are far from a fire pit as possible. Anything flammable should be as far as possible from your fire pit. Take it upon yourself to ensure that you maintain the right distance.
Close Monitoring
Additionally, close monitoring of fire is a safety protocol you should maintain at all times. This is a very important trailer park fire pit safety procedure.
From the point when you light a fire to the point you extinguish it, you should closely monitor it.
Until the fire is completely extinguished, you should never leave it unmonitored. If you leave fire unattended, it can extend to areas you never expected and cause a great deal of damage. Remember, you should be extra careful if you have a fire pit in a trailer park. You should extinguish flames thoroughly before you leave.
Substances You Should and Should Not Burn
Lastly, you should be careful when it comes to the things you should burn and not burn in your fire pit. Natural, clean, and dry materials are okay to burn in a fire pit.
You'll notice that the smoke and smell coming from your fire pit when burning these materials isn't irritating and there aren't safety risks.
However, there are materials you should avoid burning as they pose safety risks for you and those around. For example, avoid burning materials that produce poisonous smoke or materials that can explode.
They are safety risks you should avoid whenever you're using your fire pit. If you have children around, monitor them closely to ensure they don't throw hazardous substances into the fire pit.
Mobile homeowners in a trailer park should consider these fire pit safety protocols to prevent fire accidents. As you enjoy the goodness of a fire pit together with your friends during the winter season, be sure to follow these safety requirements accordingly.
Key Takeaways
It is possible to have a fire pit in a trailer park as long as you observe the required safety procedures.
Make a point of inquiring from your trailer park manager to know the rules and regulations regarding the installation and use of fire pits.
The distance between a fire pit and a mobile home should be a minimum of 10 feet.
A portable fire pit is better than a permanent one for a mobile homeowner since the possibility of moving to a different location makes the portable one the most convenient.