Home Insurance For A Yurt? What You Need To Know!
After building or purchasing a yurt, it's important to have the right insurance in place. But can you get home insurance on a yurt?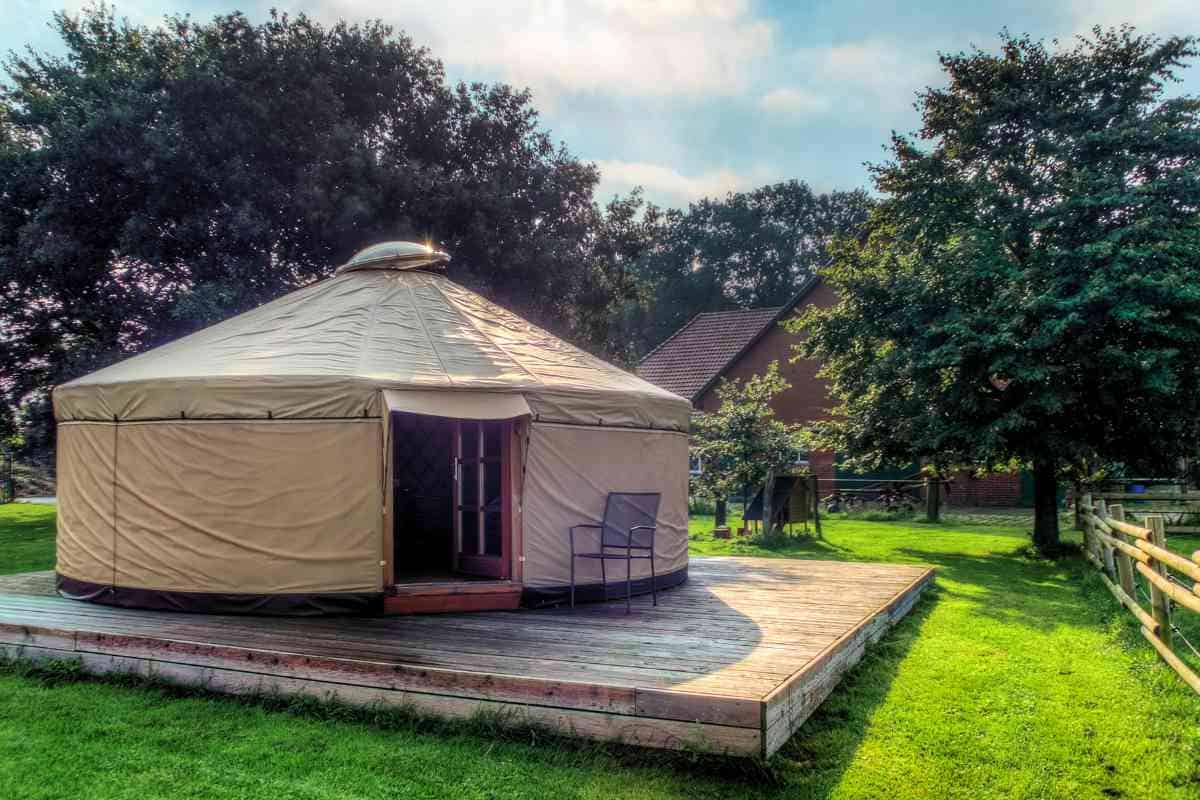 Can you get home insurance on a yurt?
You can get home insurance on a yurt. Known as yurt insurance, it will provide dwelling coverage, which includes the entire yurt structure. It will also provide personal property coverage, which covers the valuables stored inside the yurt. Yurt insurance will also provide liability coverage.
As a yurt owner, you face the same risks and hazards as a traditional homeowner. You face the risks of vandalism, damage from natural disasters like hurricanes, and fire damage, just to mention a few.
So, whether you are planning to let it out as a camping site, you intend to be enjoying it with your family and friends during the holidays, or you will be living full-time in your yurt, you will need to protect your investment from the risks that we've mentioned above. And this is where insurance comes in.
But can you get home insurance on a yurt? Yes, you can get home insurance on a yurt. This type of home insurance is specifically called yurt insurance. It's designed to protect yurt owners from the various risks they may face, thus giving them peace of mind.
About Yurt Insurance
So, what exactly is yurt insurance? Yurt insurance is just like conventional homeowners insurance. It's an agreement you will sign with an insurance provider, where they agree to take care of your financial losses associated with liabilities and damage.
This type of insurance is designed to protect yurt owners from losing their property in case a disaster strikes, be it a storm, hurricane, fire, or vandalism.
What's Covered Under Yurt Insurance
Yurts tend to have a unique construction when you compare them to a conventional house. But at the end of the day, they remain at home. Therefore, yurt insurance is almost similar to conventional homeowners insurance.
Essentially, traditional homeowners insurance will cover your damages and losses in the event of an accident or disaster involving your home. And this is also the case with yurt insurance.
It's designed to cover your damages and losses in the event of an accident or disaster involving your yurt. Yurt insurance comes with the following coverages, dwelling coverage, personal property damage as well as liability coverage.
Dwelling coverage
As its name suggests, this yurt insurance will cover the yurt's structural components. For instance, it will cover the fabric used to make the yurt, the slab it sits on, the lattice as well as the felt. So, if the yurt's structure was to be damaged by a hazard, natural disaster, or vandalism, then this type of coverage will compensate you against loss.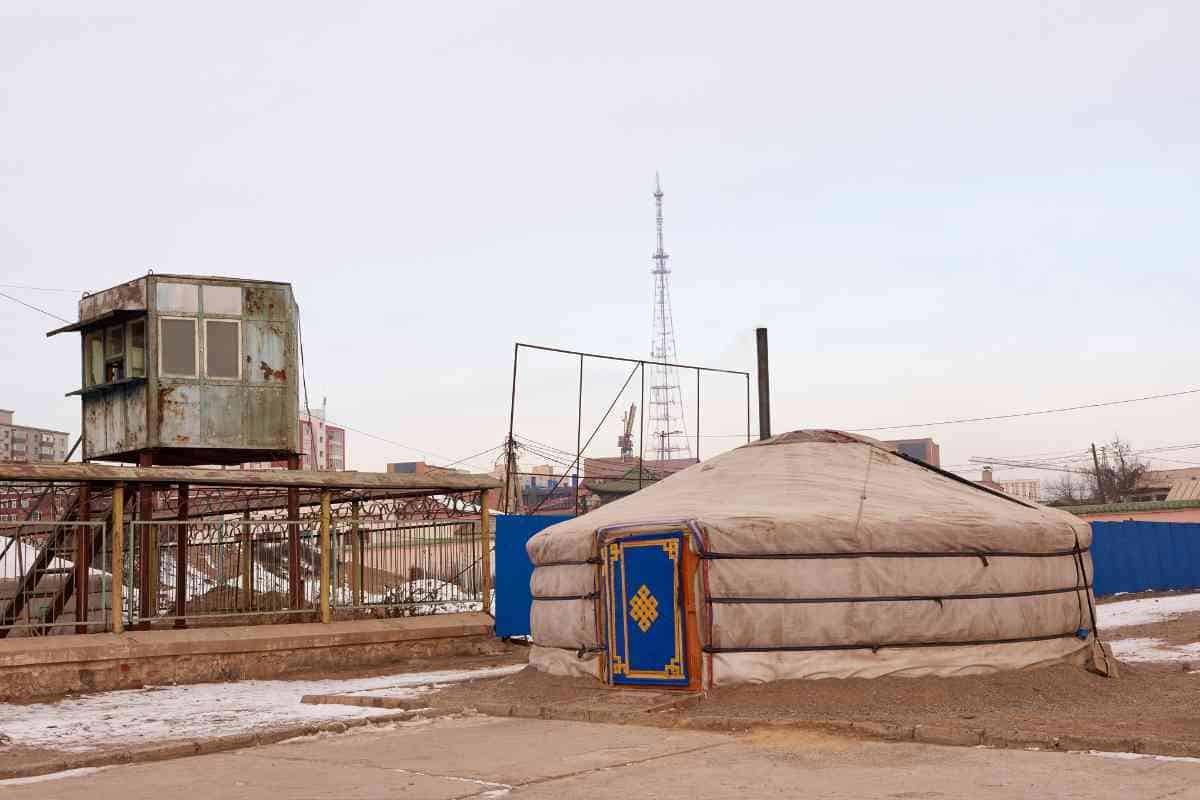 Personal Property Coverage
Your yurt insurance coverage doesn't end with helping to cover damages occurring to your unit. It also extends to the personal property that you've stored inside the yurt. For instance, your electronics, silverware, clothing, furniture, or other valuables stored inside the yurt may be damaged by fire or stolen.
Accordingly, the personal property coverage part of your yurt insurance will help you to replace or repair your valuables. Your yurt insurer may also offer to provide extended coverage for expensive items like watches and jewelry, which may have higher values beyond your personal property coverage limits.
Liability Coverage
This type of coverage is designed to cover your legal expenses like court and attorney fees if a third party sues you for property damage or bodily injury. For example, a visitor may trip and fall while inside your yurt, and they may decide to sue you.
In such a situation, if you are found at fault, or you lose the case, your yurt insurance liability coverage will cover your legal expenses as well as the arising medical bills associated with the visitor.
What's Not Covered Under Yurt Insurance
A standard homeowners insurance policy will specify exactly what will be covered and what won't be covered. And this also happens to be the case with yurt insurance.
So, if you are buying yurt insurance, it will be highly advisable to read and understand the entire policy document to know exactly what's covered. This way, you will avoid wasting your resources filing claims that the insurer will end up denying.
In most cases, your yurt insurance won't cover damage caused by some natural disasters like mudslides, earthquakes, and floods, damage arising from poor maintenance, damage caused by nuclear or war, damage caused by insects, mold and mildew, rust and rot, government action, dangerous or aggressive dogs as well as general wear and tear.
I should also point out that your yurt insurance won't cover business-related liability. So, if you run a business out of your yurt, then your yurt insurance won't cover its inventory. In this case, you should add some sort of home-based business insurance coverage on top of your standard yurt insurance policy.
How Much Does it Cost to Insure a Yurt?
Without a doubt, yurt insurance is a must-have for every yurt owner. But how much does it cost?
Well, the cost of your yurt insurance policy will depend on various factors like the location of your home, its size, its value, as well as the value of the possessions you've stored inside the yurt.
For instance, if your yurt is located in an area that's prone to vandalism or natural disasters like wildfires, hail, and wind, then you can expect to pay higher premiums compared to someone whose yurt is located in a safer, calmer area.
But based on the research that we've conducted, yurt insurance costs approximately $200 to $3000 annually. You can opt to be making monthly, quarterly or yearly payments.
Key Takeaways
You can get home insurance on a yurt
Yurt insurance is worth buying
Yurt insurance will cover events such as fire, theft, natural disasters and lawsuits