Log Cabin Retreats: A Peaceful Getaway in Nature
If you're looking for a unique and relaxing getaway, consider a log cabin retreat. These cozy cabins offer a rustic and peaceful experience that's perfect for those looking to escape the hustle and bustle of everyday life. Whether you're looking for a romantic weekend for two or a family vacation, log cabin retreats offer something for everyone.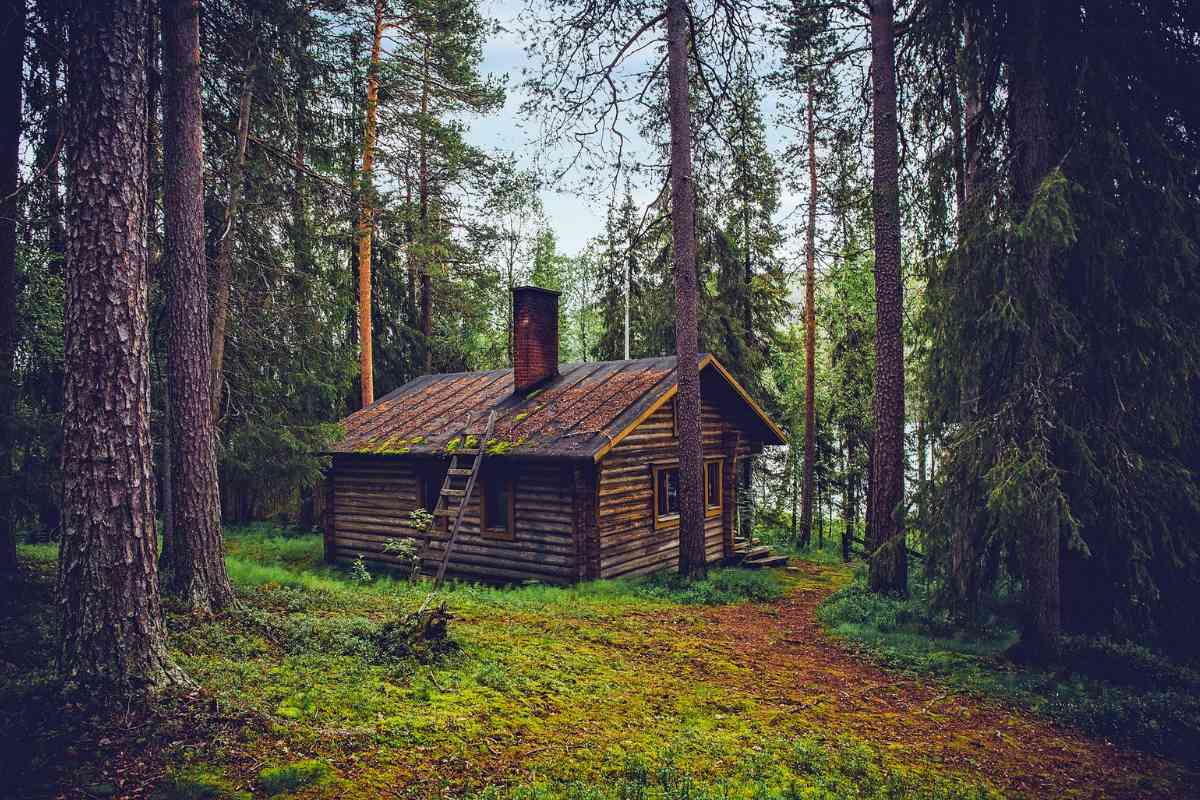 Before you head out to your secluded trat in the woods, check out my cabin camping checklist.
How do I choose the best log cabin retreat?
To choose the best log cabin retreat, prioritize location, ensuring it aligns with your desired setting, be it lakeside, forest, or mountainous. Consider amenities, balancing rustic charm with modern conveniences like Wi-Fi or a fully-loaded kitchen. Ensure the cabin size fits your group, and set a budget, keeping in mind possible peak season rates.
Log cabin retreats are typically located in remote and scenic areas, such as mountains, forests, or by lakes. They offer a chance to disconnect from technology and enjoy the beauty of nature. Many log cabin retreats offer activities such as hiking, fishing, and canoeing, allowing you to fully immerse yourself in the outdoors. Additionally, log cabins are often equipped with modern amenities such as heating, air conditioning, and Wi-Fi, ensuring that you can enjoy your stay in comfort.
If you're interested in a log cabin retreat, it's important to do your research and find a cabin that meets your needs. Consider the location, amenities, and activities offered when choosing a cabin. Additionally, be sure to book your cabin in advance, as they can fill up quickly during peak seasons. A log cabin retreat can be a truly unique and rejuvenating experience that you won't soon forget.
Wait, are you sure you want a cabin, not a cottage? Find out the difference between a camp, cabin, and cottage in my article.
The Allure of Log Cabin Retreats
When you think of a vacation, you might imagine a luxurious resort with all the amenities and services you could ever want. However, an increasing number of people are looking for something a little more rustic and secluded. That's where log cabin retreats come in.
Secluded Getaways: Typically nestled in picturesque areas like mountains, forests, or lakesides.
Tech-Free Sanctuary: A great way to detach from technology and immerse in natural beauty.
Rustic Charm: Crafted from materials like wood and stone, cabins have a warm and cozy aura, enhanced by quaint furniture and decor.
Variety of Options: From intimate to spacious cabins or even pet-friendly ones, there's something for everyone.
Outdoor Activities: Engage in exciting ventures like hiking, fishing, and canoeing.
Modern Amenities: Despite their rustic appeal, many cabins are kitted out with conveniences such as heating, AC, and Wi-Fi.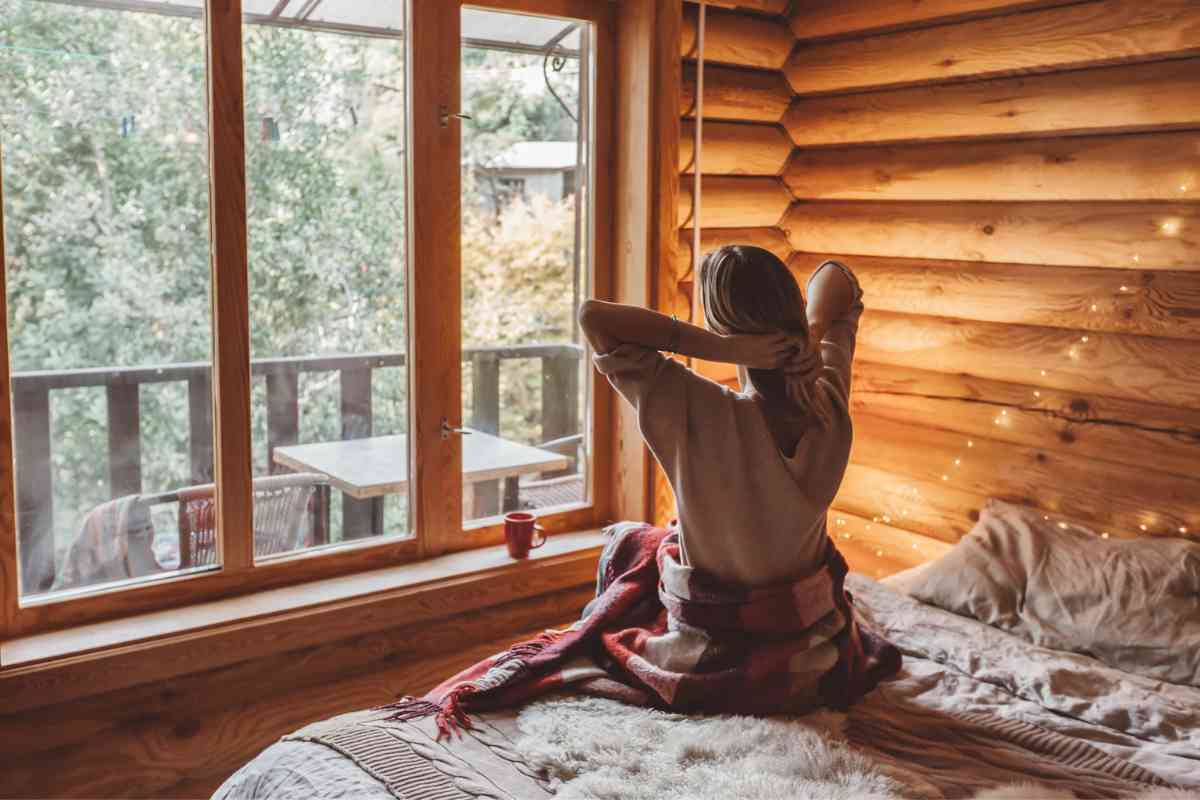 Choosing the Perfect Cabin Rental
The success of your getaway largely hinges on picking the right cabin. Here's what to keep in mind:
Location: Decide the kind of setting you want.
Amenities: List and prioritize the facilities you desire.
Size: Ensure it fits your group's requirements, from number of rooms to overall space.
Price: Establish a budget and adhere to it.
Amenities, Activities, & Attractions
Embarking on a log cabin retreat means diving into a blend of rustic charm and modern amenities. Here's a glimpse of what to expect: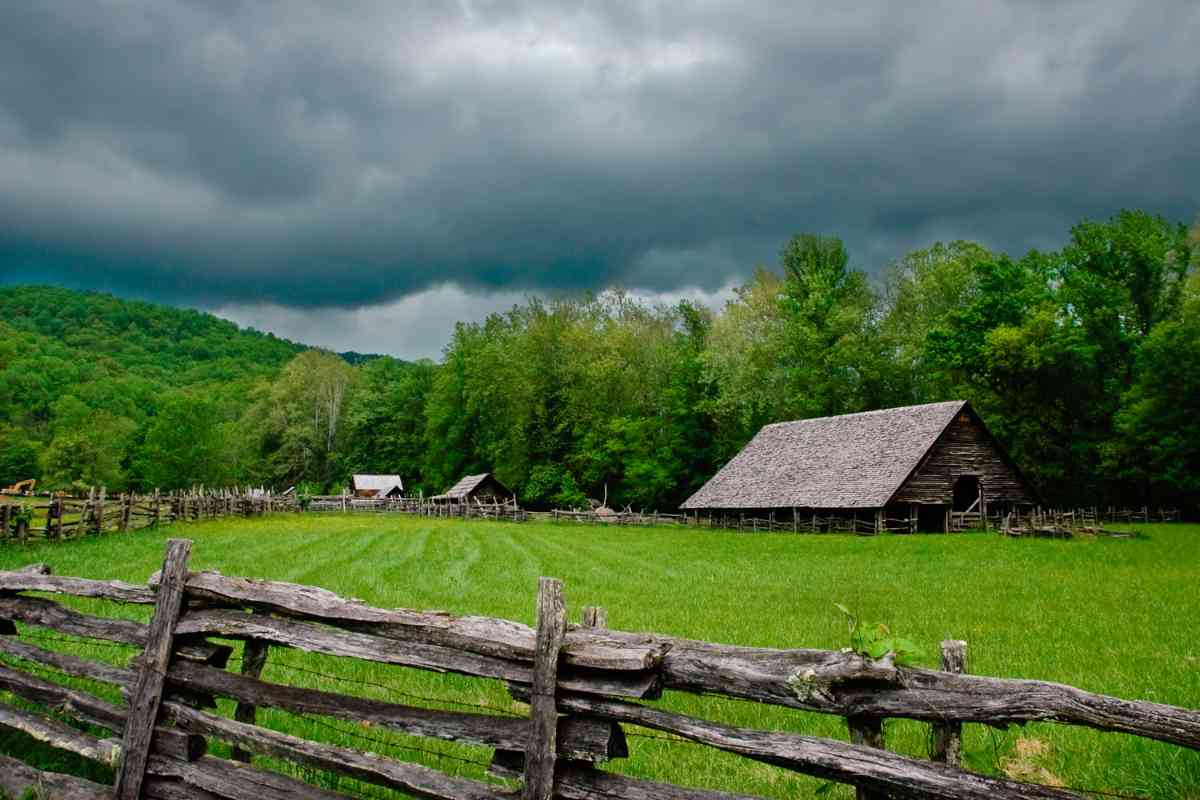 Relaxing Hot Tubs: Ideal for unwinding after an adventurous day of hiking or simply setting a romantic getaway mood, many cabins are equipped with hot tubs. (Just make sure the cabin has an adequate water system).
Fully-Loaded Kitchen Facilities: Ranging from basic amenities like stoves and microwaves to advanced features like a gas grill or oven, these kitchens ensure guests can cook up a storm, avoiding the constant need for dining out.
Cozy Fireplaces: From traditional wood-burning to modern gas fireplaces, the warmth and ambiance they add to the living room are unmatched.
Essential Linens and Towels: No need to pack extra – most cabins provide these, though it's wise to confirm with your hosts.
Firewood Availability: For those cabins boasting wood-burning units, some might provide firewood, while others might require you to bring your own.
Entertainment and Connectivity: Whether you're looking to disconnect or stay plugged in, cabins vary. From internet access, cable TV to board games and DVD players, entertainment is assured.
Wineries: Experience the romance and elegance of local wineries, like those in Shenandoah Valley. Perfect for wine aficionados, many of these wineries offer insightful tours and delightful tastings.
Outdoor Adventures: With proximity to serene lakes, trails, and rivers, activities like fishing, canoeing, and hiking become the highlight. Additionally, guided horseback riding presents a unique way to navigate the picturesque meadows and landscapes.
Indoor R&R: On days you prefer the cozy indoors, immerse in a variety of board games, books, or indulge in spa services like massages, ensuring relaxation and rejuvenation.
Golfing Getaways: Nestled near top-notch golf courses, some cabins offer comprehensive golf packages, blending the thrill of the game with the beauty of the natural surroundings.
Log cabin retreats are a mix of privacy, seclusion, and modern conveniences. Whether you're looking for a pet-friendly stay, a family vacation, or a romantic escape, it's essential to ensure the cabin aligns with your desires and needs. Always check with the rental for specifics, and immerse in the charm of rustic cabin experiences.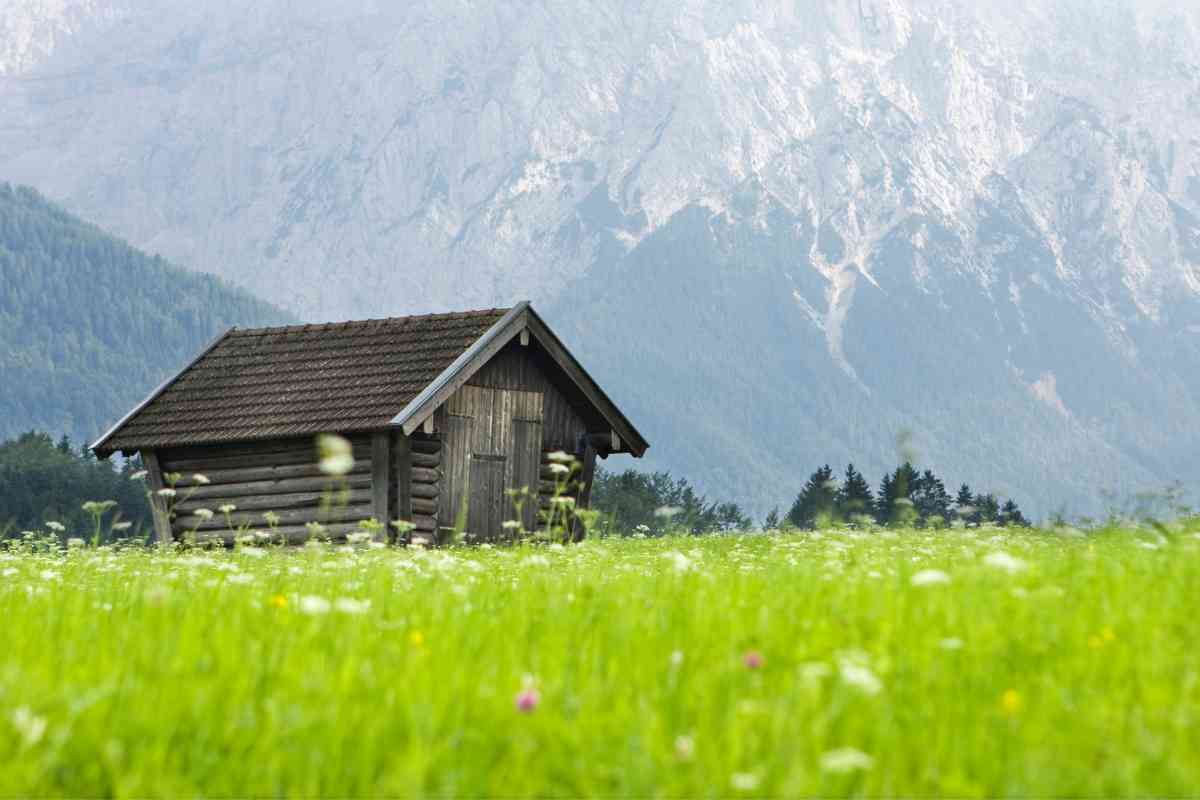 Pet-Friendly Log Cabin Retreats
Numerous pet-friendly log cabin options are available, ensuring both you and your pet can enjoy a delightful break.
Finding the Right Pet-Friendly Cabin:
Research is Key: Not all cabins welcome pets, and many have specifications like pet size or number. Also, be prepared for potential additional fees for your pet.
Use Vacation Rental Platforms: Websites that allow pet-friendly filter options can significantly streamline your search.
Consult Directly with Rental Companies: Touch base with cabin rental agencies to inquire about their pet-friendly provisions.
Ensuring a Comfortable Stay for Your Pet:
Pet-Friendly Amenities: These cabins often come equipped with features to enhance your pet's stay:
Basic Supplies: Things like pet beds, food and water dishes, and sometimes even treats.
Outdoor Facilities: Some cabins boast fenced yards or are located near trails, perfect for pet walks.
Remember, when finalizing a booking, always enquire about specific pet amenities. This ensures your furry companion is as content and comfy as you are during your retreat.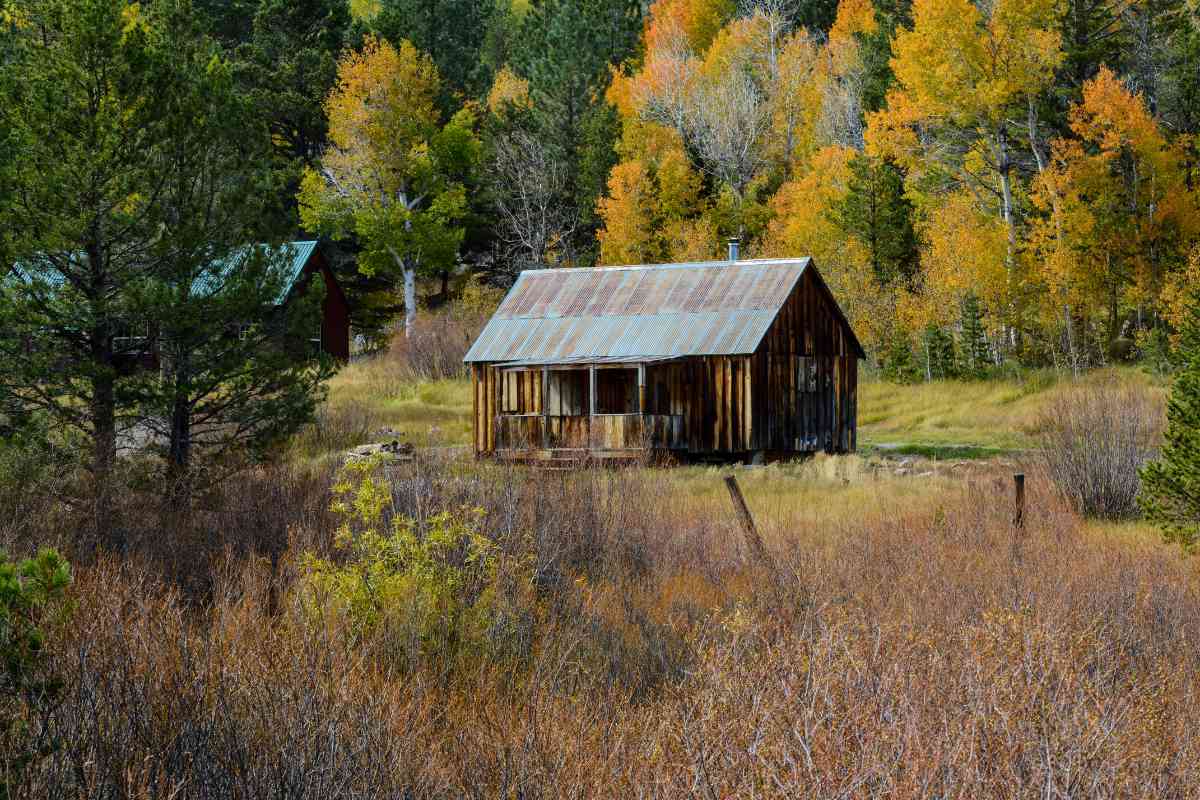 Family Vacation at Log Cabin Retreats
Log cabin retreats could be your ideal choice for a family vacation, promising a singular and memorable bonding experience for the entire family. Here's a deep dive into why it's an apt pick:
Prime Advantages of Log Cabin Retreats:
Privacy and Seclusion: Many cabins are tucked away in quiet locations, offering a retreat from the constant hum of daily life.
Natural Beauty: Situated amid nature's marvels like lakes, rivers, or forests, cabins present a beautiful setting for families to reunite with nature.
Affordability: In comparison to mainstream vacation rentals in tourist hotspots, log cabins can be notably more budget-friendly.
Planning Your Perfect Log Cabin Vacation:
Space Matters: Ensure the cabin you choose has enough room — many feature several bedrooms and bathrooms, apt for family stays.
Location & Activities: Delve into the location and nearby activities. While some cabins are perfect for outdoorsy ventures like hiking or fishing, others might be closer to well-known tourist attractions.
Pros & Cons of Log Cabin Family Vacations:
Pros:

Privacy and Seclusion
Natural Beauty
Affordability

Cons:

Limited access to amenities
Potential distance from tourist hubs
Limited availability in high seasons
For families aiming for a distinct and unforgettable vacation, log cabin retreats are a top choice. They encapsulate a mix of privacy, scenic beauty, and cost-effectiveness, crafting an experience that's truly unparalleled.
Popular Log Cabin Retreat Locations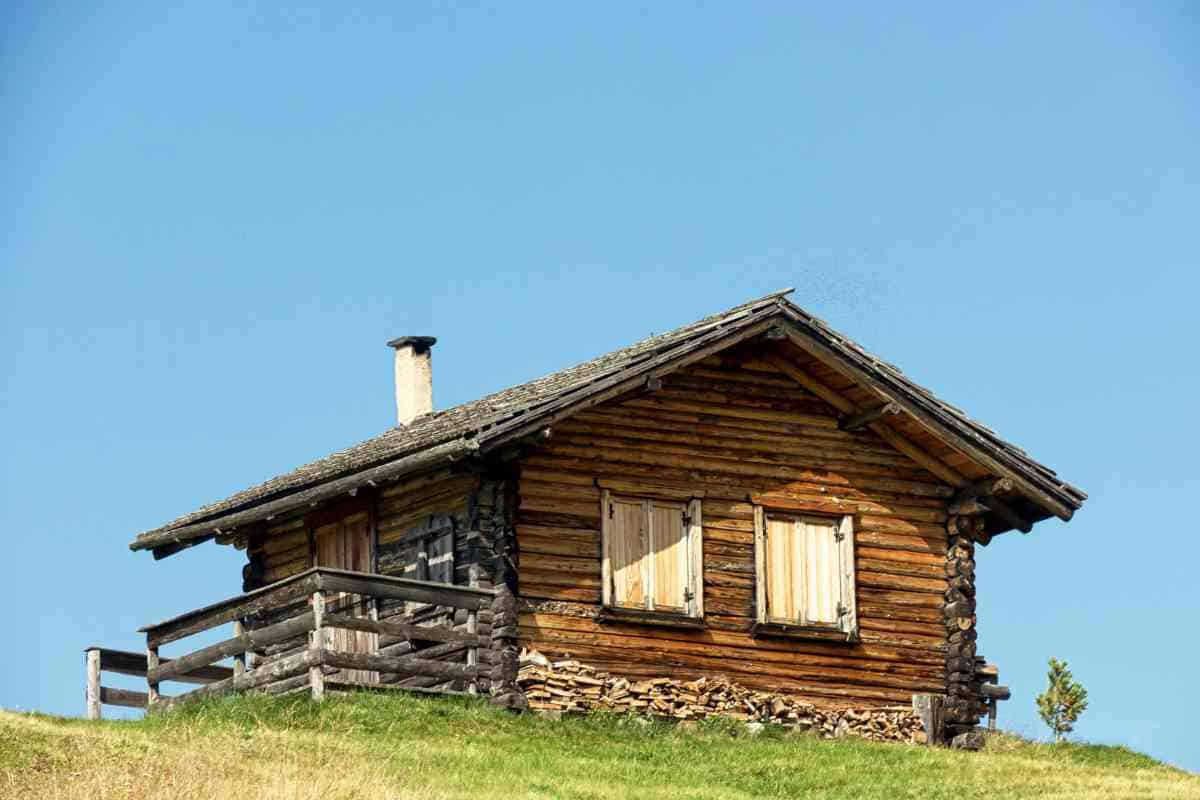 Log cabin retreats are a great way to escape the hustle and bustle of everyday life and relax in nature. If you're looking for a great location for your next log cabin retreat, there are several popular destinations to consider.
Lakeside Retreats
Log cabins by the lake are a popular choice for those who love water activities such as swimming, fishing, and boating. Some popular lakeside retreats include:
| | |
| --- | --- |
| Location | Features |
| Lake Lure, North Carolina | Beautiful mountain views, lake activities, and hiking opportunities |
| Lake Tahoe, California | Stunning alpine scenery, water activities, and winter sports |
| Lake of the Ozarks, Missouri | Boating, fishing, and water sports, as well as nearby golf courses and wineries |
Forest Getaways
If you're looking for a secluded retreat surrounded by nature, log cabins in the forest are a great choice. Some popular forest getaways include:
| | |
| --- | --- |
| Location | Features |
| Smoky Mountains, Tennessee | Scenic mountain views, hiking trails, and nearby attractions such as Dollywood |
| Shenandoah Valley, Virginia | Beautiful views of the Blue Ridge Mountains, hiking, and nearby wineries and breweries |
| Adirondack Mountains, New York | Secluded cabins surrounded by forests, hiking trails, and nearby lakes for water activities |
Mountain Escapes
Log cabins in the mountains offer stunning views and a peaceful retreat from the world. Some popular mountain escapes include:
| | |
| --- | --- |
| Location | Features |
| Gatlinburg, Tennessee | Views of the Smoky Mountains, hiking trails, and nearby attractions such as the Gatlinburg SkyBridge |
| Luray, Virginia | Beautiful views of the Shenandoah Valley, hiking trails, and nearby Luray Caverns |
| Blue Ridge Mountains, Georgia | Secluded cabins with mountain views, hiking, and nearby wineries and breweries |
No matter what type of log cabin retreat you're looking for, there are plenty of popular destinations to choose from. Whether you want to relax by the lake, explore the forest, or take in the mountain views, you're sure to find the perfect location for your next getaway.
Conclusion
Log cabin retreats are a breath of fresh air, offering an exquisite blend of rustic charm and contemporary conveniences. Situated in iconic locations such as the Appalachian trail, the Blue Ridge Mountains, the Adirondacks, or by serene lakesides, these cabins promise an unparalleled escape from the daily grind. With opportunities to indulge in outdoor adventures, like kayaking or snowboarding, or simply cozying up by a wood-burning fireplace, there's something for everyone.
Modern amenities, ranging from state-of-the-art kitchens with stoves and utensils to washer and dryer facilities, ensure comfort. Specialized cabins, be it pet-friendly ones with fenced porches for our furry companions or spacious family-oriented ones with an open floor plan, cater to diverse needs. The allure of log cabin retreats lies not just in their serene settings but also in their capacity to offer a home away from home, replete with comforts and set against the backdrop of nature's finest.
Whether you're celebrating anniversaries, seeking solace, or just yearning for a change of scenery, log cabin retreats stand as a testament to timeless appeal and modern luxury intertwined seamlessly.
Frequently Asked Questions
What is the difference between a log cabin and a log home?
A log cabin is a small, rustic, and simple dwelling made of logs, while a log home is a larger, more luxurious, and modern version of a log cabin. Log homes are typically larger and more expensive than log cabins, and they often feature modern amenities, such as indoor plumbing, heating, and air conditioning.
How long can a log cabin last?
A well-built log cabin can last for several decades or even centuries if it is properly maintained. The lifespan of a log cabin depends on several factors, such as the quality of the logs, the type of wood used, the climate, and the level of maintenance.
Are vacation cabins worth it?
Vacation cabins can be a great investment if you enjoy spending time in nature and want a place to escape from the hustle and bustle of everyday life. Owning a vacation cabin can provide you with a peaceful retreat where you can relax, recharge, and enjoy the great outdoors.
What are some luxury log cabin builders in the USA?
There are several luxury log cabin builders in the USA, such as Pioneer Log Homes of BC, Yellowstone Log Homes, and Coventry Log Homes. These builders specialize in creating custom-designed log homes that are both beautiful and functional.
What are some popular log cabin rental locations in Tennessee?
Tennessee is home to several popular log cabin rental locations, such as Gatlinburg, Pigeon Forge, and Sevierville. These areas are known for their stunning natural beauty, charming small towns, and wide range of outdoor activities, such as hiking, fishing, and skiing.
What is the largest log cabin hotel in the US?
The Great Wolf Lodge in Grapevine, Texas, is the largest log cabin hotel in the US. This massive resort features over 600 rooms, numerous restaurants and bars, a massive indoor water park, and a wide range of other amenities and attractions.
| | | |
| --- | --- | --- |
| Hotel Name | Location | Number of Rooms |
| Great Wolf Lodge | Grapevine, Texas | 600+ |
| Big Cedar Lodge | Ridgedale, Missouri | 260+ |
| Wilderness Resort | Wisconsin Dells, Wisconsin | 400+ |
| Westgate Smoky Mountain Resort | Gatlinburg, Tennessee | 200+ |
| The Lodge at Woodloch | Hawley, Pennsylvania | 50+ |