The 8 Best And Worst States For Buying Cheap Hunting Land
Buying a hunting land gives you the freedom to hunt effectively. So, what are the 8 best and worst states to buy cheap hunting land?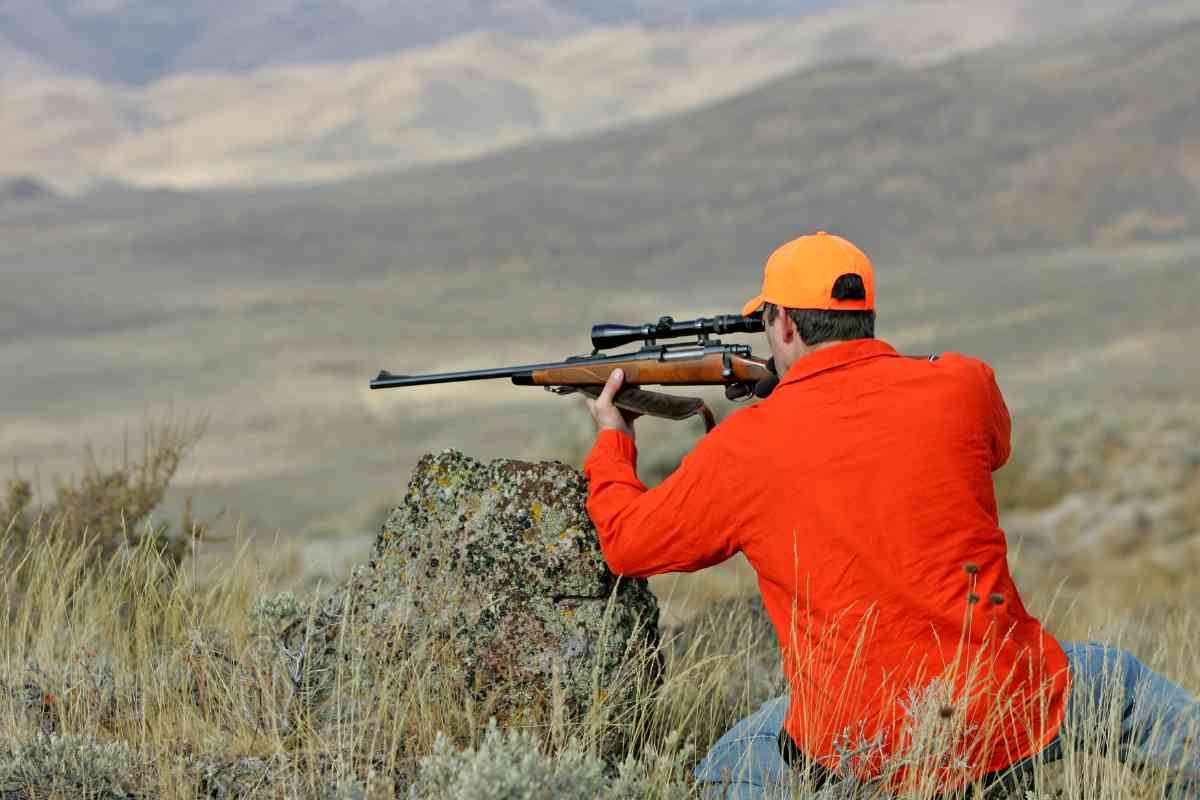 What's the best state to buy hunting land?
Arkansas, Michigan, Pennsylvania, Wisconsin, Kansas, Minnesota, and West Virginia are some of the best states in the US to buy cheap hunting land. The worst states to buy cheap hunting land include Iowa, Illinois, Florida, New Jersey, Connecticut, Vermont, and Rhode Island.
Even though most individuals believe that recreational land has a high risk in terms of return on investment, it presents an excellent way to invest if you do it in the right places. Typically, the availability of land and resources such as wildlife, human population, and regulations and laws about land use in a particular area will determine how cheap and convenient hunting land is in those places.
One of the most significant advantages of the US is that in most of its states, you can buy abundant hunting land and begin your project.
However, not every hunting land will meet your needs or goals because some may be expensive or lack the resources you need to buy the land. Therefore, it is crucial to do proper research and assessment before you buy a hunting land considering its cost, availability of wildlife, and other resources you need.
And if you're considering building a house on hunting land, you should definitely check out our guide.
8 Best States to Buy a Cheap Hunting Land
Arkansas
Arkansas provides one of the best areas to buy hunting land because there is no limit to the size of hunting land you want to buy. This gives you a lot of liberty regarding what you can do with the land and the choices that you can make.
According to a survey done by landwatch, the average cost of buying 100 to 200 acres of hunting land will cost you about $150,000 to $250,000.
It can be challenging to get such a big piece of land for that amount because the population is increasing rapidly in most other states. This leaves Arkansas as one of the few states which can accommodate the availability of a big chunk of land.
Additionally, Arkansas ensures that hunting licenses and permits are affordable for hunting wild animals such as bears, turkeys, ducks, and elk, among other game animals.
Michigan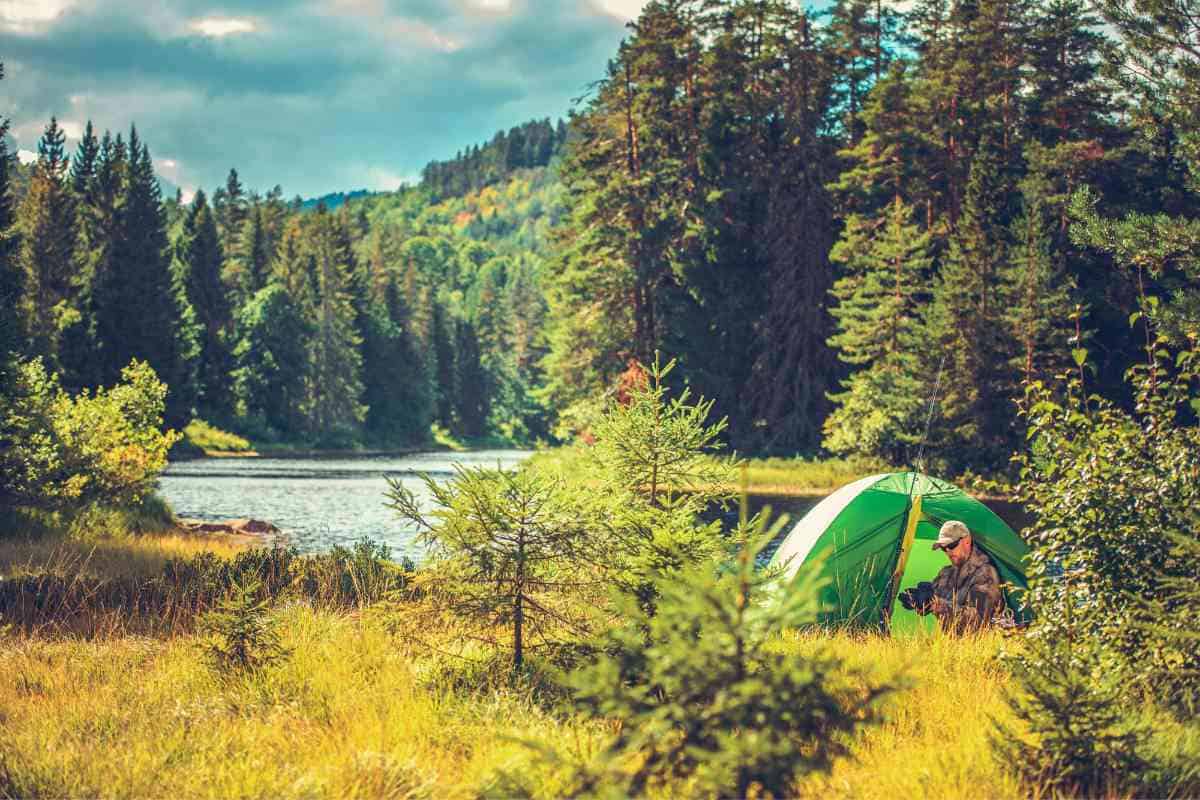 Michigan is an excellent place to buy hunting land because it is affordable and guarantees a return on investment.
Hunting land in Michigan is always in demand because, in some parts of the state, the price of 1-acre land may be $2,000 or less. Regarding access to wildlife, Michigan is known to be a habitat of more than 800,000 deer and provides one of the largest deer hunting activities in the US
This gives a hunter an ideal opportunity to explore, have fun, and take a challenge.
Therefore, if you invest in buying hunting land, you will enjoy many hunting opportunities. There are various options for purchasing land near water bodies for individuals who like to fish because Michigan is home to multiple rivers and inland lakes.
Therefore, you will never have to worry about the kind of activity you would use your hunting for because Michigan has various opportunities and resources you require in the land.
Pennsylvania
Pennsylvania is one of the states in the US that has abundant recreational lands that individuals prefer using for agriculture and hunting activities.
Typically, the only places you cannot get hunting lands are near densely populated areas. According to landwatch, about 50 properties of hunting land that is 1 acre have an average cost of $1,500.
These pieces of hunting land have resources such as trees that you can harvest for timber or set up camping grounds for business purposes, among other opportunities that guarantee a return on investment. Additionally, there are various wild animals, such as deer and turkeys which the state offers hunting permits and licenses for individuals to hunt.
Idaho
According to the analysis done by the Bureau of Economics, Idaho is ranked 41st for the amount of land it has, where the average cost of 1 acre of land is about $ 3,500.
Idaho is the home to mule deer and elk, and the state authority has permitted individuals to hunt them because they are plenty. Idaho has abundant hunting land, mainly in the northern and middle parts, so that you can hunt turkeys and harvest trees due to the presence of trees.
If you buy hunting land in the southern region, you can hunt antelopes, mountain goats, and other upland birds.
Therefore, Idaho offers many opportunities you can do in your hunting land.
Wisconsin
Wisconsin provides a suitable area to buy cheap hunting land because it has access to abundant hunting land that contains wild animals such as whitetail deer, elk, and black ears.
The benefit of buying hunting land in Wisconsin is that it is very affordable since recreational lands are abundant.
Typically, Wisconsin has about 17,000,000 acres of recreational land with trees that you can utilize to generate income through lumbering and the creation of hunting grounds. In the western part of Wisconsin. The turkeys are rapidly populating the area, and large deer to hunt without the worry of being restricted by the state authority.
As long as you have the needed documentation, license, and permit, you will enjoy your hunting experience and other activities you want to use your hunting land. On average, landwatch has researched and found that about 400 properties have an average cost of $4800 for each acre, thus making it affordable to most individuals.
Nebraska
Nebraska is a well-balanced state with a Midwestern landscape and a lot of agricultural and forestry activities in the south.
If you want to buy hunting land in the northern part of Nebraska, you will encounter mountainous and rolling valleys with different bird species you can hunt. On the landwatch price listing, about 60 hunting properties have an average cost of $ 2,346 per acre of land, making it affordable to most individuals.
The northeastern part of Nebraska provides suitable fishing grounds due to the state's reservoirs, rivers, and lakes.
Therefore, if you are considering the return on investment while buying affordable land, then Nebraska is the place to invest in hunting land.
Alabama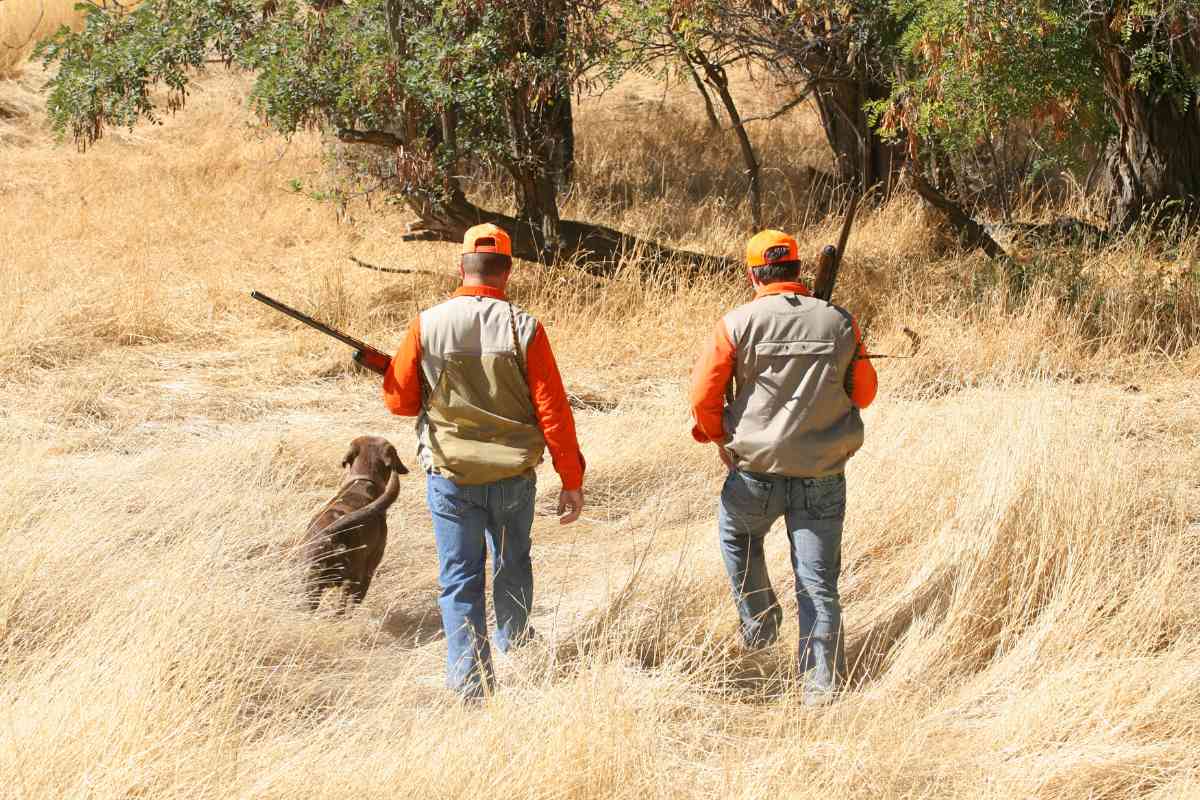 Alabama is an excellent place to buy hunting land at an affordable price because an acre of land with appropriate resources will cost you about $2500.
Additionally, Alabama is home to overpopulated deer and will require individuals to hunt them to balance the ecosystem.
Apart from deer, Alabama has wild turkeys that individuals can hunt for a maximum of 500,000 times yearly.
This shows how overpopulated the turkeys are in the area. Other fantastic games you can hunt are; quails, waterfowls, alligators, and hogs. Therefore, if you buy land to provide a space for hunting wild game, then Alabama is a suitable place to buy land.
Minnesota
Minnesota is also on the list of the cheapest land because the average cost of an acre of hunting land is about $2300.
However, since most of the land in the southern part of Minnesota is majorly used for agriculture, the northern part is suitable for hunting activities. Therefore, you will benefit much more if you buy hunting land in the northern part rather than the southern part of Minnesota.
Additionally, for individuals who like to go fishing, Minnesota has about 10,000 lakes where you can get permits and do fishing activities. Other wild games you can enjoy hunting are; duck, goose, and crane, among other waterfowl.
8 Worst States to Buy Cheap Hunting Land
Iowa
Even though Iowa provides cheap hunting land, getting a hunting license will take 4 to 5 years if you are not residing in Iowa.
Iowa is strict and considers residents the first beneficiaries of the resources present. Additionally, after you buy the hunting land, you will still be required to participate in the lottery system.
Further, the number of wild game species you are required to hunt in Iowa is also limited.
Typically, Iowa permits most small game animals, such as birds, but restricts the hunting of most other big wild games. If you love big wild game hunting and want to obtain licenses faster, there are better places than Iowa.
With these circumstances, then, thinking about buying hunting land in Iowa will not be a prudent thing to do.
In addition to that, you are going to encounter some challenges that will frustrate your hunting ambition. Instead of starting something that can fail, you better think about a viable alternative.
Illinois
Illinois is among the worst states in the US for buying hunting land because there is a need for more recreational land due to the high population and competition.
Therefore, the few remaining lands are expensive, and getting land to buy in the first place is not easy. Additionally, the increased hunting pressure has led to the decrease of certain wild game species making the state restrict some of them to avoid under-population or extinction.
The only great advantage of buying hunting land in Illinois is that it guarantees a return on investment, but if you are on a budget, then buying hunting land in Illinois is not suitable. Some of the hunting areas in Illinois will cost you a fortune.
Rhode Island
The main drawback of buying hunting land in Rhode Island is that it is small, and the number of hunting land is less.
This makes the hunting process almost impractical. Additionally, the diversity of the wild game species you can hunt is limited since there are few to choose from.
The remaining lands are also not affordable because the average price of an acre may range from $10,000 to $50,000, depending on which part of Rhode Island you are buying the hunting land.
Rhode Island is densely populated and has a network of urban areas.
This brings in the pressure that comes with finding available land, and when it is available for sale, it does not come cheap. Therefore, it is advisable to conduct thorough research to locate areas where hunting lands are within your budget and can become productive later on.
Florida
Even though Florida offers a diverse wild game species that you can hunt in your hunting land, buying hunting land in Florida is almost impractical because most areas need to be more varied.
The swampy regions make the state put more restrictions on hunting since these swampy areas can be dangerous. Therefore, Florida provides a suitable place to hunt on holidays, but you need more to buy hunting land.
Buying land for hunting in Florida will come with a set of challenges, and you must be prepared for this in advance.
Vermont
Vermont is not a good place to buy hunting land because it has many individuals who also have hunting land.
Therefore, it will create a lot of competition if you plan to make the hunting land for business purposes. Additionally, the number of wild games is not much; thus, the regulated body will restrict how much you and other hunting landowners will hunt using seasons.
Massachusetts
Massachusetts is not an excellent area to buy hunting land because it is a small state. The state does not have a wide variety of wild game.
In addition to that, the state has a complex regulator structure that makes it difficult for most hunters to hunt successfully.
Additionally, Massachusetts has few recreational lands left, and following the law of supply and demand, the shortage of supply makes them expensive.
Louisiana
Like Florida, Louisiana also has swampy areas with dangerous wild games, such as snakes and alligators.
These swampy areas will also make it impossible to hunt other wild animals, such as deer and elk. Louisiana also uses regulations and laws that are strict and make it hard for people to use their hunting land or go for hunting activities. For instance, individuals who are 60 years are required to get a hunter certification, which takes 1 to 2 years to complete.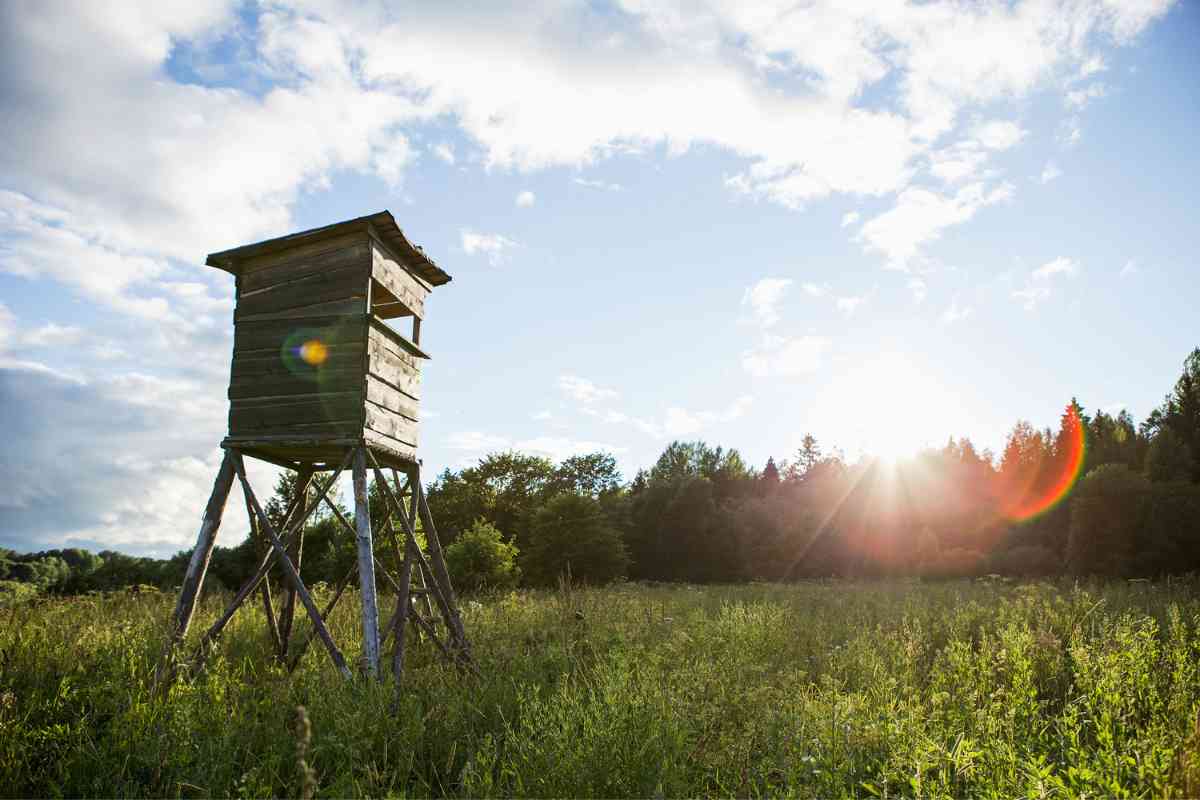 Connecticut
Connecticut is not a suitable place to buy hunting land because it is highly populated. Additionally, it has few wild animal species that have regulations about the seasons you should hunt them. The remaining few recreational lands are not reasonably affordable and will require you to save on extra cash for property taxes and other payments.
Factors to Consider when Buying a Hunting Land
Even though hunting land guarantees you a return on your investment, some parameters may slow down or prevent the investment from success. Therefore, there are a number of things that you must put into consideration before buying land for hunting. The following are some factors you should consider when buying hunting land;
The Quality of Land
The first thing to consider when buying hunting land is to check its quality in terms of its physical appearance. For instance, a land filled with potholes and land which is rugged will cost you more money to make it appealing and convenient.
Bear in mind that if the land has drastically deteriorated in quality, you might never rehabilitate it. Therefore, before you buy land, evaluate such factors, in order to avoid costly mistakes.
Resources Available
If the land has a sizeable number of trees, you can harvest some of them and sell them to generate income.
If the land is bare and you want to use it for hunting purposes, it will not be practical because wild animals typically require trees and other vegetation for their habitat and food source.
Again, bear in mind that certain types of animals will only want to live in habitats that favor their lifestyle.
Key Takeaways
Hunting lands are affordable in states with large pieces of land
There are many activities to do on a hunting land
Owning a hunting land gives you the freedom to hunt easily
Not all hunting lands are productive
There are parameters to consider when buying a hunting land