Everything You Need To Know About Cabin Tents
If you are new to camping, you may be wondering what a cabin tent is. Well, here's what a cabin tent is and how it's used.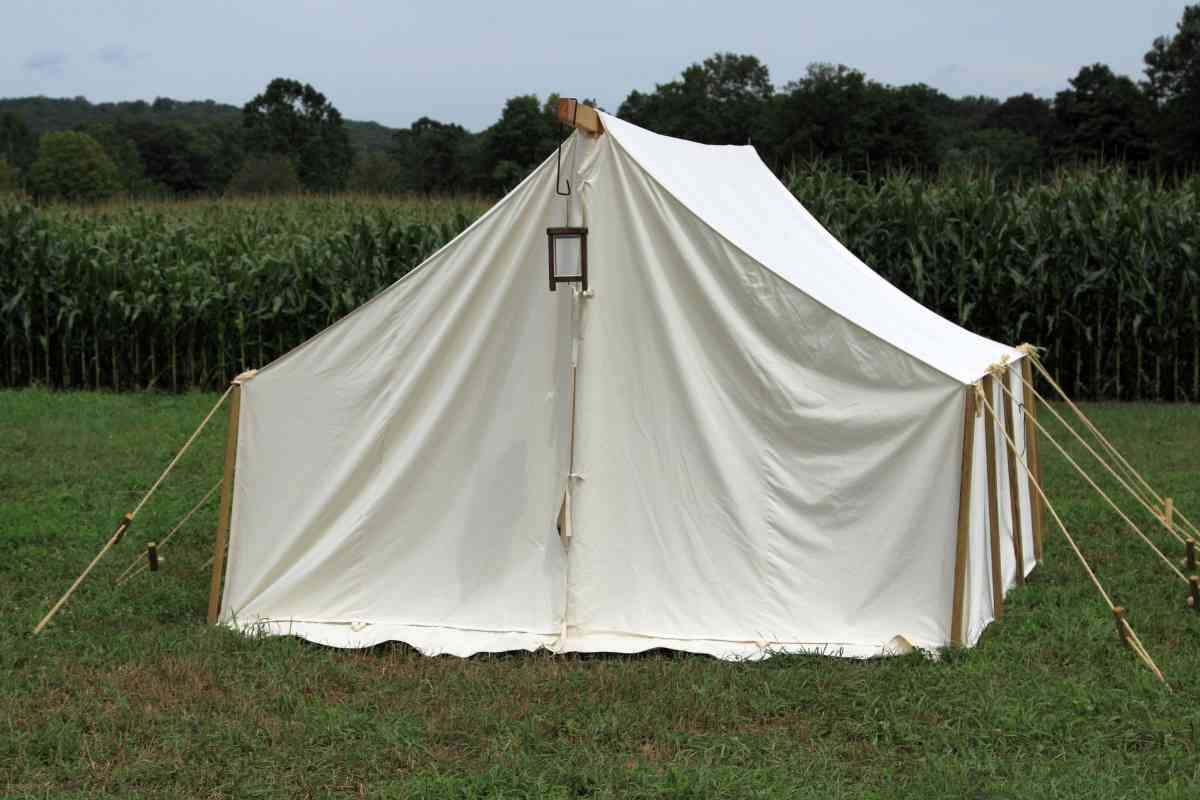 What's a cabin tent?
A cabin tent is a type of camping tent that features vertical walls. It's designed to resemble a cabin when set up. Cabin tents come with a spacious interior and high ceiling height. Therefore, you can use a cabin tent for camping with friends and family.
Our mission is to provide our readers with accurate, unbiased and up-to-date information. To achieve this mission, we follow a comprehensive content creation process, consisting of thorough research, testing products and interviewing niche-specific experts. Therefore, we can assure you that the information we provide is extremely reliable.
All About Cabin Tents
If you are in the market for a camping tent, you will come across a wide range of types, shapes and sizes. But, a cabin tent is arguably one of the most popular types. Most campers choose this type of tent instead of the others. And, there are several reasons why. So, what exactly is a cabin tent and how is it used? Does a cabin tent have any benefits over other types of camping tents?
Well, all the information you are looking for regarding a camping tent is right here. I've been going on camping trips for as long as I can remember. And in this guide, I will walk you through everything you need to know about a cabin tent. With that said, let's get to it.
What is a Cabin Tent?
So, what's a cabin tent? In simple terms, a cabin tent is a type of tent designed to look like a cabin once it's fully set up. And, this is achievable through their vertical wall design.
Cabin tents are built to offer the user more space inside. These types of tents will allow you to move around the tent more comfortably. Also, they tend to have a higher ceiling height compared to other tents out there, like dome tents. So, tall people will have an easier time using a cabin tent compared to other tents.
Cabin tents also come with big windows. Thanks to these big windows, you will enjoy beautiful views outside, even when you are lounging inside the tent. Also, these large windows will flood the tent with ample light. But you also have the option of zipping up these windows whenever needed.
Some cabin tents come with partitions. These partitions are designed for those who may want to place a divider inside the tent. Also, they come with lots of gear lofts and storage pockets.
How a Cabin Tent is Used
At this point, you know what a cabin tent is and how different it is from other camping tents out there. So, how is a cabin tent used? Who is the target audience for this type of tent?
Due to its ease of set-up, a cabin tent will be ideal for those who are getting started with camping. In fact, it was the first type of tent that I used when I started my camping expeditions a couple of years ago.
Also, a cabin tent will be ideal for people camping in groups. For instance, it will be ideal for people camping with friends or family. The reason behind this is that cabin tents have ample space inside, making them ideal for large groups.
However, you shouldn't use a cabin tent in bad weather. Their vertical walls make them prone to being blown away by strong winds. Therefore, you should only use this type of tent for summer camping trips.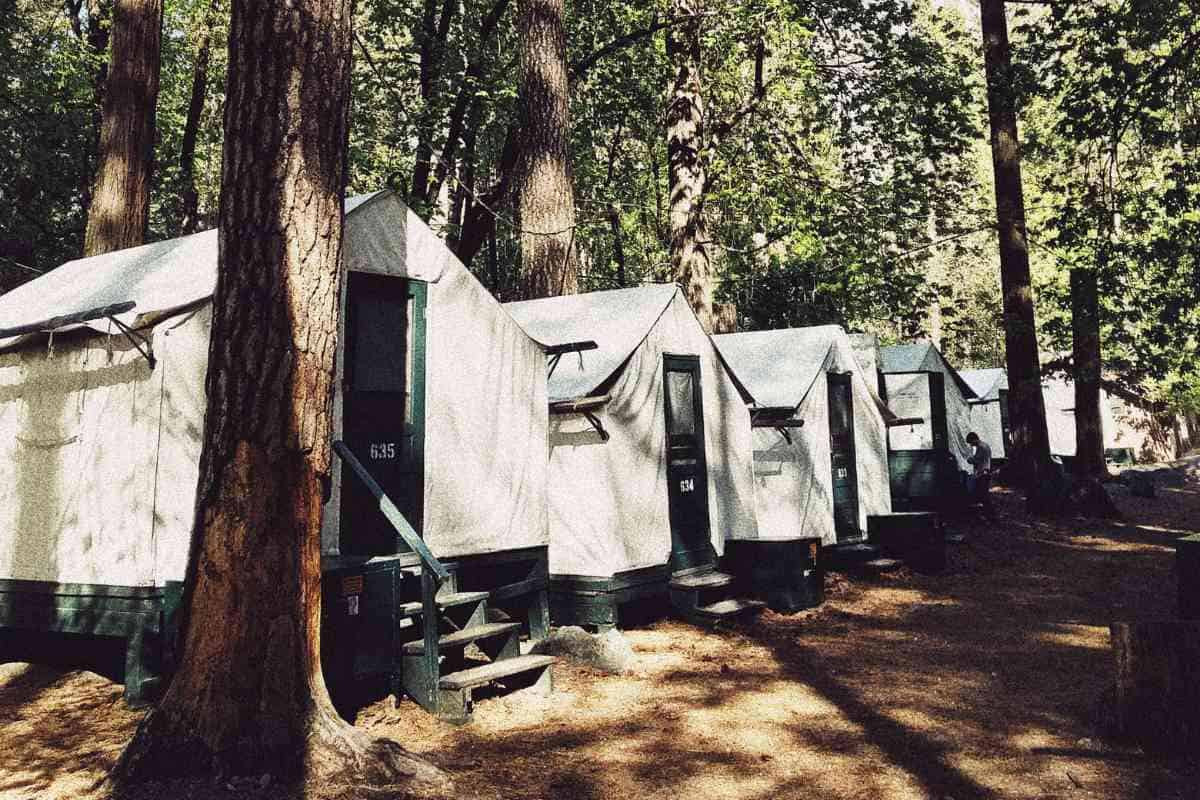 Cabin Tents vs. Other Tents
When it comes to buying a camping tent, you will have numerous options out there to consider. And, you may be probably wondering how a cabin tent compares to the other options out there as well as whether it's the right choice for you. Well, let's take a closer look at how a cabin tent compares to other tents.
Space
As I mentioned earlier, cabin tents come with higher ceiling heights, compared to most of the other types of tents. Furthermore, they have vertical walls, meaning you can utilize almost all the space inside the tent.
Simply put, cabin tents are more spacious when you compare them to other types of tents. So, if you are camping as a group or you intend to spend several weeks camping out there, then you should go for this type of tent.
Cost Effectiveness
I should point out that cabin tents tend to be more expensive compared to other types of tents. However, they provide a cost-effective option if you will be camping as a group or with a family.
With a cabin tent, you won't need to purchase extra tents. It has ample space inside, to accommodate all of you. So, if you consider the cost of purchasing a single cabin tent compared to buying several tents to accommodate everyone in your camping party, you will see that a cabin tent is more cost-effective.
Ease of Set Up
A cabin tent is perhaps the easiest camping tent to set up. Most cabin tents these days are instant tents. They come with telescoping poles, which have already been attached to the tent's walls. With this design, you can set up this tent within a few minutes. Also, disassembling the tent will take a few minutes.
Privacy
Compared to other types of camping tents, cabin tents offer one of the highest levels of privacy for campers. As we pointed out earlier, most cabin tents come with dividers, which you can use to partition the tent.
For instance, you can partition one side of the tent for the children while leaving the other side for you. In addition, some large cabin tents come already partitioned with several rooms. Therefore, every person inside the tent will enjoy some degree of privacy.
Key Takeaways
A cabin tent is designed to resemble a tent when set up
Cabin tents are designed to be used in friendly weather conditions
Cabin tents are ideal when camping with friends or family
Cabin tents offer more benefits compared to other types of tents