3 Best Tiny House Builders In Oklahoma And Why They're Great
Tiny houses have been a game-changer for so many aspiring homeowners and Oaklahoma residents have some great options for in-state builders.
We are seeing tiny houses become a growing trend across the entire country – with more and more people moving into these new-age residences. However, if you live in Oaklahoma, you should consider your builder carefully to ensure that you choose a contractor that is suitable for your specific project.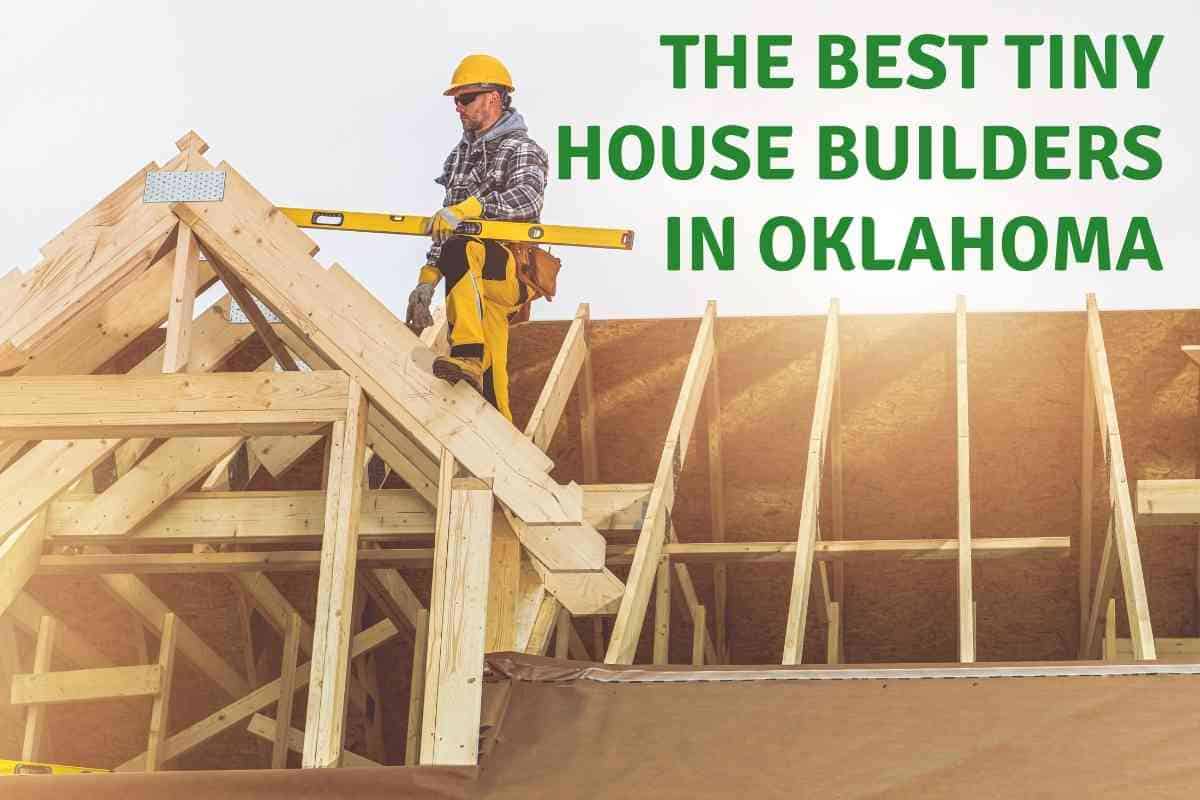 Who are the best tiny house builders in Oklahoma?
Three great tiny home builders in Oklahoma you should consider are Utopia Villas for dynamic and creative model selections, Cornerstone Tiny Homes for their fully-customizable designs, and Pratt Homes for classic and traditional-style models with interior design flexibility.
Ever since tiny homes were introduced to the real estate market, there has been a huge demand from people across the country to transition to the tiny house lifestyle. These homes eliminate so much of the hassles, planning, and financing required when buying a full-sized home while still offering all your basic amenities.
You can even put multiple tiny houses on the same property and create your own tiny house community if you want!
As the housing crisis continues to get worse across the United States with real estate prices skyrocketing, a lot of folks are considering alternative options for living – with tiny homes being the answer to so many people's problems. This is why there's been such a huge uptick in the tiny house movement lately.
Although a tiny home is smaller than an average-sized home, it enables you to prioritize the things that you need most in your living space.
Okies have been actively transitioning from traditional real estate development and moving into tiny houses instead.
Some people opt for an affordable tiny home kit, but if you want to end up with a professional-looking tiny home, it's best to leave it to the professionals. You definitely don't want to mess up the plumbing on your DIY luxury tiny home.
There are a number of different tiny home builders in Oaklahoma that can help you transition to living tiny, but you want to pick a contractor that is going to be the most capable for your specific project and ensure you adhere to all local permits and regulations. To help you pick the best builder for your tiny house, we are going to take a closer look at the best options available in Oaklahoma.
After extensively researching tiny house builders in Oaklahoma, I have been able to gather enough information to shortlist the best contractors that work in the state.
My research has shown me that you should carefully evaluate the design specs and skills of each builder, as each contractor is different.
When it comes to quality tiny houses, Utopia Villas is one of the most trusted and reputable names in the entire country. They have been building houses for years.
This builder is widely recognized for its creative designs, which are personalized and unique compared to a lot of its competition. You can see all the details inside and out.
When you move into your home, regardless of its size, you want it to feel homey and personal. This is all the more important when moving into a small-sized tiny house. That is why Utopian Villas thinks outside of the box when designing their tiny homes.
A lot of developers build tiny houses in a cookie-cutter format – making a tiny house feel very drab and boring without any real sense of personality.
This is not the feeling that Okies want to have when they move into their tiny house, which is why so many people are relying on Utopia Villas for their future residence.
Utopia Villas operates across a number of different states – including Oklahoma.
This dynamic developer prides itself in designing homes that are fun, creative, and comfortable – with a special design for each kind of person.
design their tiny homes in a 'Park Style' format so that you can easily fit your house onto any kind of property such as a mobile home, or you can place it on whatever plot of land you like.
This company offers a very impressive selection of unique tiny home models for you to consider, which range in specs, design, and price.
Each home has its own style and you can pick something that fits your tastes. Here are our favorite options from Utopia Villas:
The Denali
The Homestead
The Magnolia
The North Cascades
The Zion
The Big Bend
You will find that most tiny home developers offer models that resemble a more traditional style home, which can often be an unappealing characteristic when moving into a new-age residence.
Utopia Villas has some incredible designs that are modern and contemporary. They have a variety of different architectural styles and some have features such as rooftop decks and cozy seating areas.
These are features that you can rarely find with common tiny houses, which is what makes Utopia Villas stand out within the industry.
With that being said, Utopia Villas also understands that a lot of aspiring homeowners want something that is classic, original, and resembles the qualities of a standard home.
To accommodate all of their customers, this builder also showcases some excellent traditional-style tiny houses in their catalog.
In addition, you can also find tiny houses from them that are designed for mobility. They offer a number of options for RV travel trailer tiny homes, which have all of the characteristics of a real house with the adaptability to be hitched.
So, if you are the kind of Okie that likes to take home with them wherever they go, Utopia Villas has got the perfect tiny house for you.

What is also great about Utopia Villas is that their wide selection of tiny homes come with different dimensional specs and price ranges.
Depending on what your living needs are and what kind of budget you are working with, you can find the perfect tiny house for you.
Although the main floor of each tiny home comes at a standard 400 square feet, a lot of the options feature a loft, deck, or front porch which adds a considerable amount of space to the property. The cost of a tiny home from Utopia Villas generally ranges from $100,000 to $180,000.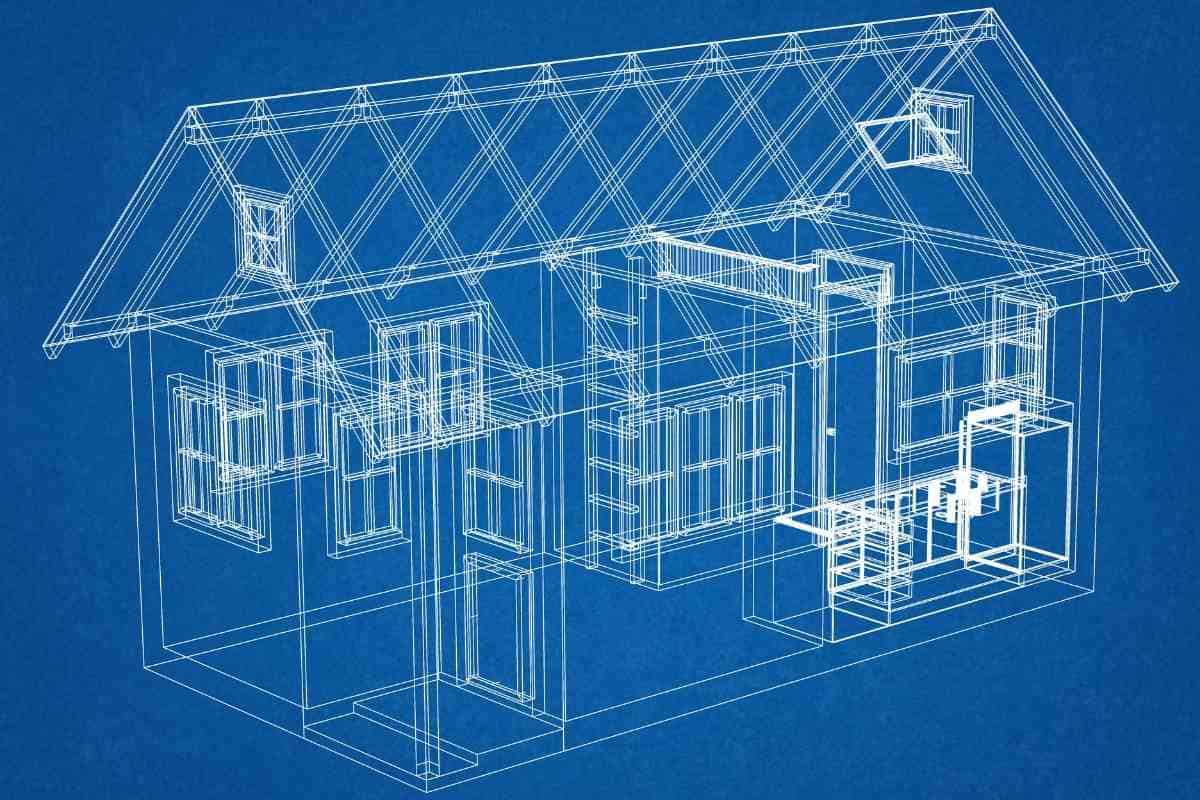 If you are looking for a totally unique tiny home that is designed exactly the way you want it, Cornerstone Tiny Homes is going to be your best option.
There are not a whole lot of tiny home builders that are based solely in the State of Oklahoma – with Cornerstone Tiny Homes being one of the few.
When this contractor caught wind of tiny homes back in 2017, they immediately knew that they'd found their calling.
What separates Cornerstone Tiny Homes from the competition is their genuine dedication to quality and creating a living space for their customers that is completely personalized to the finest detail.
Although there are plenty of great builders out there that offer an impressive selection of pre-designed models for tiny houses like Utopia Villas, it is quite rare to find a contractor that is willing to give its customers this level of attention.
At the end of the day, if you are moving into a home, you are probably doing it for the rest of your life, so why not make the space feel as comfortable and homey as possible.
The sophistication behind Cornerstone Tiny Homes' designs is truly remarkable. They feature a number of tiny houses that they constructed for customers in the past and showcase their level of expertise so that you know exactly what they are capable of.
Whether you want to live off-grid, rely on solar energy, or even harvest your own rainwater. Move into a traditional-style home that has all of your favorite essentials – spacious kitchen, living room, and primary appliances – Cornerstone Tiny Homes has got you covered.
To get started, all you need to do is contact them to schedule a consultation. If you already have a vision for your tiny home and have come up with a design for the project, you can present it to a Cornerstone Tiny Homes representative so that you can work out the logistics together.
They will help you with the details and planning to ensure that everything runs smoothly.
However, not every person out there is an experienced or well-versed home designer. If that is the case for you, no problem.
Cornerstone Tiny Homes will help you come up with a design that fits your living needs, desired specs, and tastes. This is a builder that will be with you every step of the way from start to finish.
A lot of people that buy a tiny home enjoy the freedom of being able to pack up and move without ever needing to say goodbye to their living space. That is why it's very common to design a tiny house that is mobile.
Cornerstone Tiny Homes is a specialist in this regard and they often make their homes with this capability in mind.
If you need a starting point for your project, you can take a look at some of the options that Cornerstone Tiny Homes showcases on their site so that you can have a base for your build. Alternatively, you can start completely from scratch and work from the ground up.
With this kind of flexibility, you can expect the dimensions and cost estimates to vary based on the tiny house that you end up designing.
Pratt Homes is a builder that operates in Oklahoma, as well as a handful of other states in the Heartland. This company has been designing quality homes for more than 25 years and they hopped on the tiny house trend as it began to gain momentum.
Since they started making tiny homes, they have been widely recognized as one of the best builders in the entire State of Oklahoma.
This is a developer that is dedicated to quality and they have an excellent relationship with their customers because of it. When you choose Pratt Homes for your tiny house, you know you are in good hands.
Pratt Homes offers a massive selection of tiny home models on their website, which will range in specs and appearances.
However, they do not take a stylistically dynamic approach with their builds in the way that Utopia Villas does nor do they offer complete customizations like Corner Stone Tiny Homes.
Instead, Pratt Homes takes a traditional approach with their designs and they focus on creating a tiny house that resembles the style and qualities of a classic home. So much so, that you often have to question whether you are looking at a tiny house at all.
When you check out the models that they showcase on their site, you will find that many of them are quaint, modest, and cozy in exterior appearance.
However, this is exactly what so many aspiring homeowners want – a home that truly feels like one. Although each model has a classic look, each design stands out in its own way. These were our favorites from the models that they showcase.
Canyon Cottage
Innsbruck
Meadowview
Sweet Escape
Sanibel
Now, although Pratt Homes does not offer fully-customizable tiny houses, they do allow you to have control over some of the most important aspects of the design.
When you choose Pratt Homes as a builder, you can select one of their models, which will be the exterior of your tiny house. However, you can then design the interior of your tiny home the way you see fit.
Once you have picked the outer shell of your house, Pratt Homes gives you the ability to design the home of your dreams.
If you already know what you want your interior to look like, present it to their team so that you can work out the logistics of your planning. This gives you so much freedom to make a living space that is unique, personalized, and truly feels like home.
The base for each tiny house from Pratt Homes is roughly 400 square feet so that it can fit into a mobile home park, if necessary.
Within that space, you can choose the dimensions of your interior based on your preferences.
If you want a larger kitchen that is equipped with all of your favorite appliances, Pratt Homes can make it happen.
A spacious bedroom that is as large as one in a full-size home, no problem. At the end of the day, it is your space and Pratt Homes is a company that you can count on to make it feel personalized.
If you are unsure about the style of your interior, this company has a team of professional designers that will work with you to create the tiny home of your dreams.
The price of a tiny home from Pratt Homes can vary, as a lot of the costs are determined based on the design that you end up choosing.