California is widely considered to be one of the epicenters of farming in the United States, but is the Golden State really a good option for homesteading?
Farming is a major industry and it is rooted in the historic culture of our nation – with business prospects continuing to be very promising to this day. However, dynamic states like California need to be approached with careful consideration, as this is not a typical location for a homestead.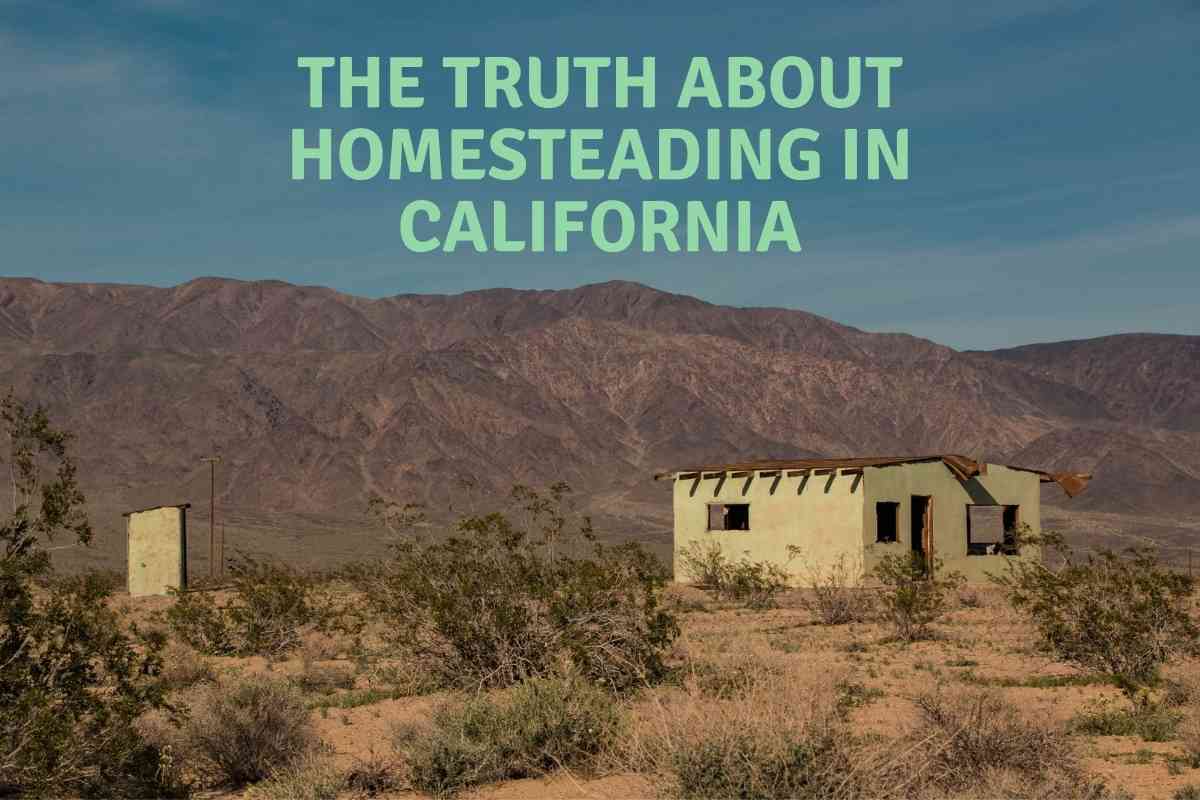 The Truth About Homesteading In California
California is a very promising location for homesteading given its incredible climate for farming, rich soil health, and thriving business opportunities. However, farmland in California is the most expensive in the entire country at $10,000 per acre and it is also one of the most regulated states.
If you are thinking about setting up a homestead in California, you need to approach your decision with careful consideration.
This is not the first choice for a lot of farmers, as California is much more complicated than some other places in the United States to establish a homestead.
With that being said, the Golden State has a lot of popularity for a reason.
Whether you are farming or not, there are a lot of shining qualities in California that need to be assessed carefully, as for so many people, this is a dream location for a homestead.
To help you understand this further, we are going to share with you the truth about homesteading in California.
After extensively researching farming in California, I have been able to gather enough information to determine the benefits and drawbacks of homesteading in this state. My research has shown me that although California is a more costly and regulated state, it is one of the best places for farming in the country.
Homesteading in California
A lot of people are often surprised to hear that California is one of the meccas of farming in the United States.
This is a very dynamic and complex state – with innovative technological breakthroughs, the largest cinematic industry in the world, as well as one of the most promising locations for homesteading in the nation.
The truth is that about 10% of all land in California is set up for homesteading. This amounts to over 10 million acres and nearly 67,000 different homesteads.
The reason for this is that California has so many qualities that make it an ideal place for farming, as well as for living.
The quality of life in the Golden State is high and the agriculture industry is booming – with roughly ⅔ of the fruit and ⅓ of the vegetables in the entire country being produced in California.
These are figures that are hard to ignore by any credible farmer. So why is California's potential as a residence/farm location often met with scrutiny and speculation? Well, this is a much more complicated state than where most declared homesteads are set up in the United States. 
There are a lot of factors tied into this and we need to carefully weigh out all of the characteristics of California to determine its true potential for homesteading.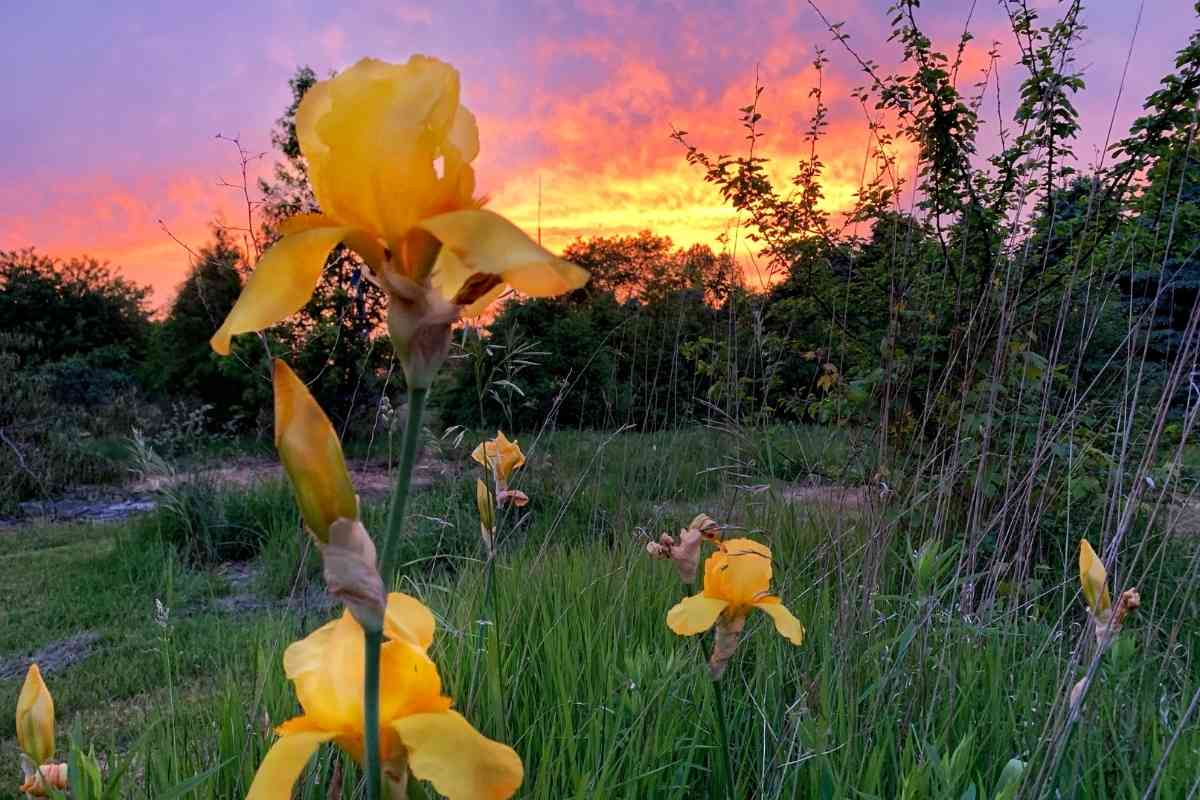 Land Prices
If there is one thing about California that makes farmers and so many locals cringe it's land prices. This is an expensive state by comparison to others in the country and this is greatly reflected in the cost of real estate.
The average cost of farmland in California is roughly $10,000 per acre, which is more than three times the national average of $3,160.
Farmland has a reputation for being the most affordable type of real estate that you can buy in the U.S., but this is certainly not the case in The State of California.
This factor alone brings into question the potential that California has for homesteading. Most people that are setting up a farming operation do not want to spend $10,000 per acre. Different creditors and can set up your debtor accounts differently to save you money.
Some farmers don't want to wait so long to see a return on their investment – whereas others simply can't afford such an expensive homestead.
Regulations
California has built a reputation as being one of the most regulated states in the country. Qualifying for a declared homestead exemption as a homeowner can be difficult.
And in so many ways, it is. The Golden State has a rule, guideline, or procedure for virtually everything, which can hinder farming practices at times.
To top it off, these regulations change constantly and you need to keep up with the annual laws that come out if you want to stay in line and keep your operation legal.
The truth is that you will have to jump through a few hoops to get your homestead up and running. This will affect how you establish your homestead, your farming practices, as well as where/when you can sell your goods.
With that being said, each farm and homestead is a bit different, which implies that there will be a different level of oversight and regulation for each situation.
Large farms generally have to put up with more strenuous regulations – whereas small ones are much easier to operate.
Farming
If you end up buying land in California and are patient enough to deal with the state's regulations, you will find that this is one of the best places you could ever set up a homestead.
The key reason for this is quality farming. Whether you want to raise livestock or grow crops, the Golden State's potential for farming is sky-high.
The business prospects for farming in California are what often make a lot of people around the country want to set up a homestead here.
Let's explore this in more detail.
Agriculture
California has amazing soil for agriculture. Sediment deposits from hundreds of millions of years of mountain erosion have made this state one of the richest for soil quality in the entire world.
This is a region where you can plant virtually anything and it will grow, which makes California one of the agricultural capitals of the United States.
With that being said, this is also one of the largest states in the country and it spans so many different hardiness zones, which makes the region perfect for a diverse range of agricultural crops.
In addition, the climate in California is very stable – with hot summers and mild winters, making it not just a great place for farming but also for living.
Depending on where you are set up, you can plant the crops that fit the climate of your homestead region.
There is a reason why California is the largest producer of fruits and nuts in the United States. The climate, soil quality, and stability of the state make it an ideal area for dynamic farming operations. California produces more than 200 different crops.
This factor alone gives the agricultural industry in California an edge over the majority of the country, as you can truly capitalize on a product that very few can grow.
Here are some examples of crops harvested in California:
Avocados
Kiwi Fruit
Walnuts
Almonds
Dates
Asparagus
The great thing about establishing an agricultural farm in California is that you can change your crops to fit the season much easier than anywhere else in the country – enabling you to grow food all year long.
Livestock
If you want to establish a livestock farm instead of agriculture, California is a great place to do it. A lot of the homesteads in the Golden State focus solely on raising animals, which is why this is the second-largest producer of livestock behind Texas.
Despite the large population, California has a lot of open space and unused land that makes it perfect for grazing. There is a diverse range of different livestock that you can produce such as:
Cattle
Sheep
Chicken
Turkey
Goats
California also has a lot of different livestock auctions that take place, which is great for buying and selling animals for homesteading.
However, a lot of the livestock operations in the Golden State are smaller and often family-owned.
Although establishing a large livestock farm is possible, a smaller homestead may be more realistic for this kind of business venture.