When I first started researching tiny houses, I was overwhelmed by all the information out there. One of my biggest questions was what materials come with a tiny house kit. After all, if you build your own tiny home, you want to ensure you have everything you need to get started.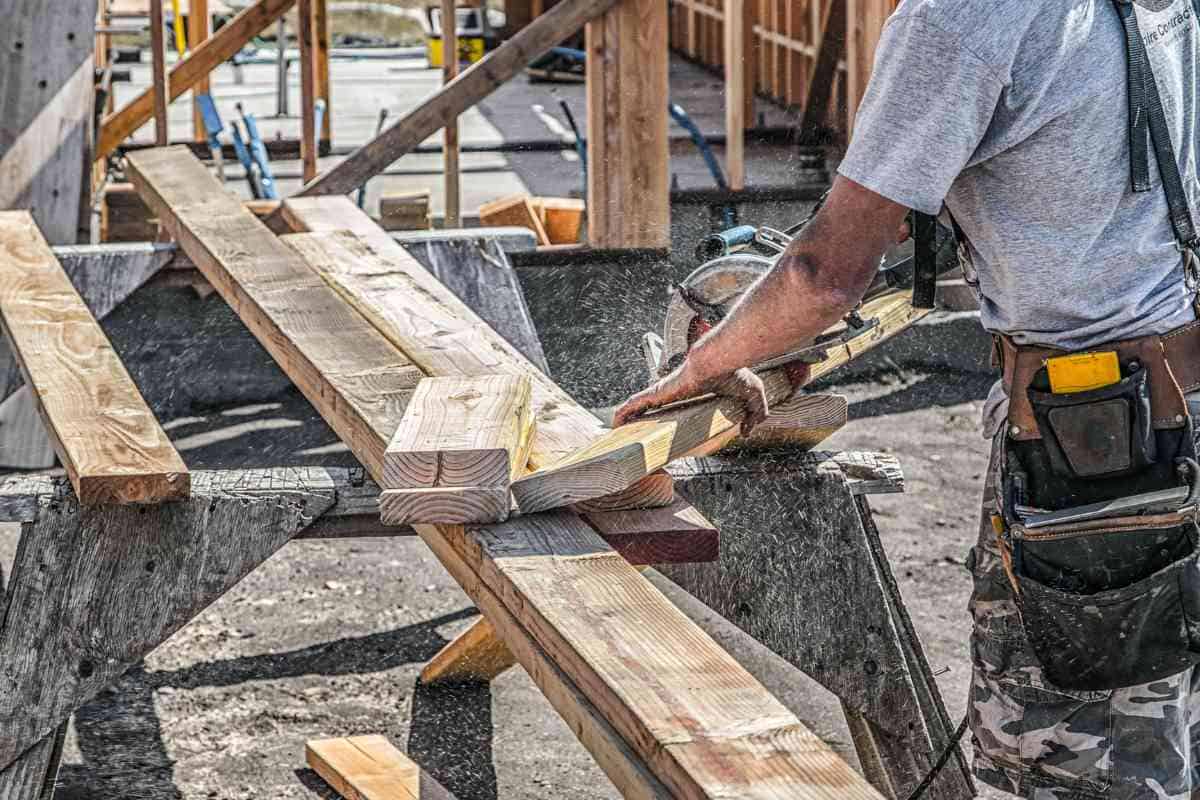 While you are researching tiny house kit materials, be sure to bookmark these other popular articles: How to Build Your Tiny House, What size septic tank is needed for a tiny house?, Best Tiny House Kits Under $5,000, Who Can Build a Tiny House? and visit our website's full tiny house section.
What materials do you get with a tiny house kit?
Some kits come with everything you need to build your tiny house from start to finish, while others only include the basic structure and you'll need to purchase additional materials separately. It depends on the kit that you buy, but there are options available for everyone.
In this article, I'll go over some of the most common materials that come with a tiny house kit, as well as some things to keep in mind when choosing a kit for your own tiny home.
What is a Tiny House Kit?
A tiny house kit is a package of materials that includes everything you need to build your own tiny house, except for tools and labor. These kits can vary in size, style, and price, but they all share the common goal of making tiny house construction more accessible to the general public.
As someone who has always been interested in tiny houses, I was excited to discover the concept of a tiny house kit.
Benefits of a Tiny House Kit
One of the main benefits of a tiny house kit is that it takes the guesswork out of the construction process. All the materials are pre-cut and ready to assemble, so you don't have to worry about measuring and cutting lumber yourself. This can save a lot of time and effort, especially for those who are new to construction.
Another benefit of a tiny house kit is that it often includes amenities that you might not have thought of otherwise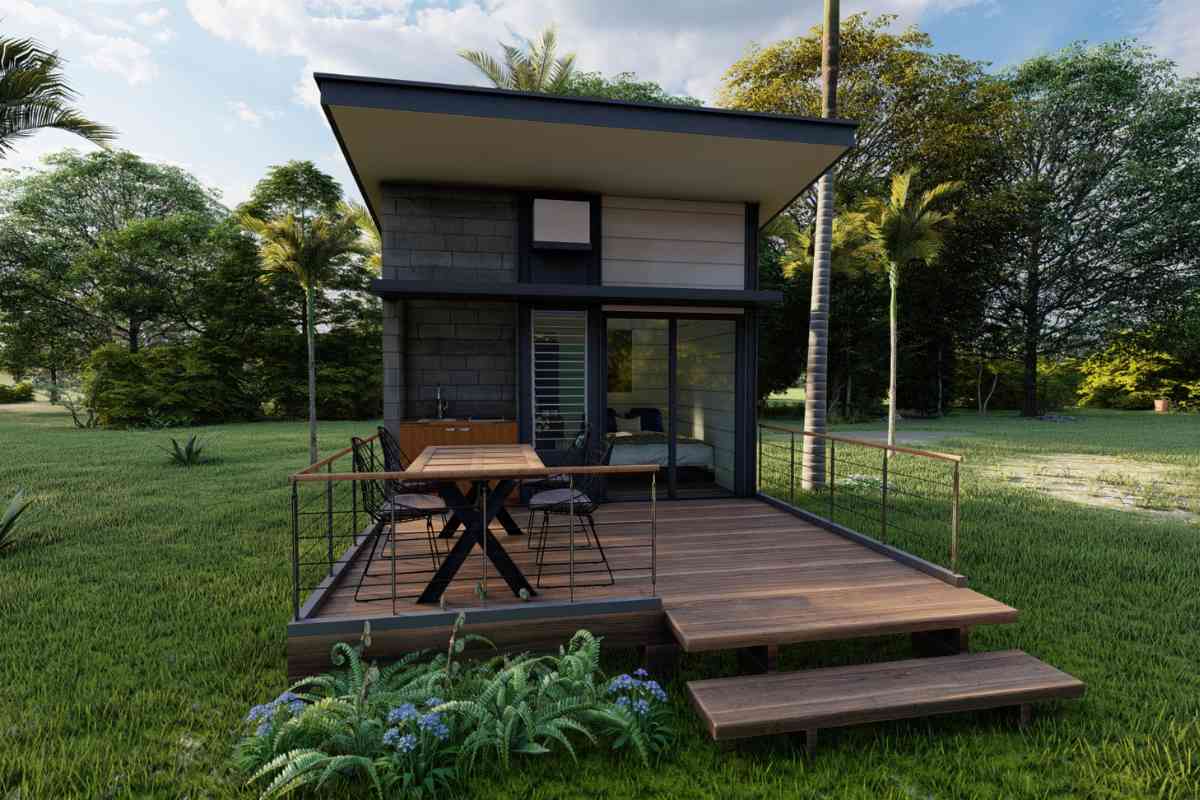 For example, some kits come with a steel trailer, which makes it easy to move your tiny house from place to place. Others come with a covered porch or patio, which can be a great way to enjoy the outdoors while still having some protection from the elements.
Tiny house kits also offer a lot of customization options. While the basic structure of the house is already laid out, you can often choose from a variety of finishes, such as paint or stain, to make your tiny house truly your own. This allows you to express your personal style while benefiting from a kit's convenience.
A tiny house kit is a great option for anyone who wants to build their own tiny house but doesn't have the time or expertise to do it all from scratch. With a kit, you can enjoy the benefits of a small footprint, natural light, and a customizable design without having to worry about sourcing all of the materials yourself
Whether you're looking to build a guest house, a bungalow, or a ranch-style kit home, a tiny house kit will meet your needs.
What Materials are Included in a Tiny House Kit?
As someone who has built and lived in a tiny house, I can attest to the importance of having a comprehensive list of materials before starting the project.
Here is a breakdown of the materials you can expect to receive in a typical tiny house kit.
Exterior Materials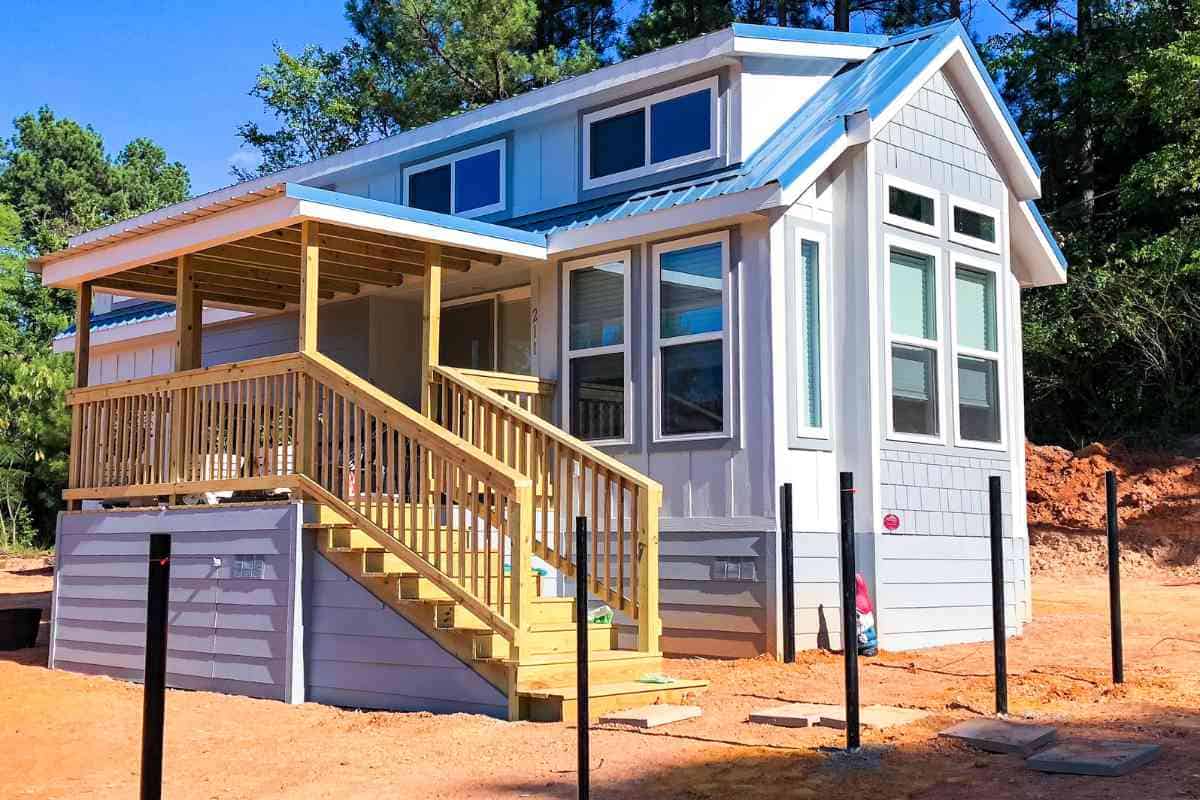 The exterior materials are what give your tiny house its look and feel. Most kits come with the following:
Cedar siding
Metal roofing
Windows
Doors
Flashing
The windows and doors are typically pre-hung, which means they come with the necessary hardware for installation. The metal roofing is usually pre-cut to size, so you don't have to worry about cutting it yourself.
Interior Materials
The interior materials are what make your tiny house livable. Most kits come with the following:
Lumber for framing
Insulation
Drywall or paneling
Flooring
Cabinets
Countertops
Sink
Shower
Toilet
The lumber is usually pre-cut to size, so you don't have to worry about cutting it yourself. The insulation is typically spray foam, which is easy to apply and provides excellent insulation.
The cabinets and countertops are usually pre-made, which saves you time and effort.
Customization
One of the great things about building a tiny house from a kit is that you can customize it to your liking. Most kits come with standard materials, but you can always upgrade or change them.
For example, you can choose a different style of windows or doors or opt for a different type of siding.
Paint and Stain
If you want to paint or stain your tiny house, you'll need to purchase the materials separately. Most kits come with unfinished wood, so you'll need to apply a finish to protect it from the elements.
A typical tiny house kit comes with all the materials you need to build a complete and functional tiny house. With a little customization and some finishing touches, you can make it your own and create a cozy and comfortable home.
How to Choose the Right Tiny House Kit
As someone who has built several tiny homes from kits, I've learned a thing or two about what to look for when choosing the right one. Here are some factors to consider and popular tiny house kits to help you make an informed decision.
Factors to Consider
Construction
One of the most important factors to consider is the construction of the kit. Look for kits made with high-quality materials such as plywood and screws. Avoid kits made with particleboard or other low-quality materials that may not hold up over time.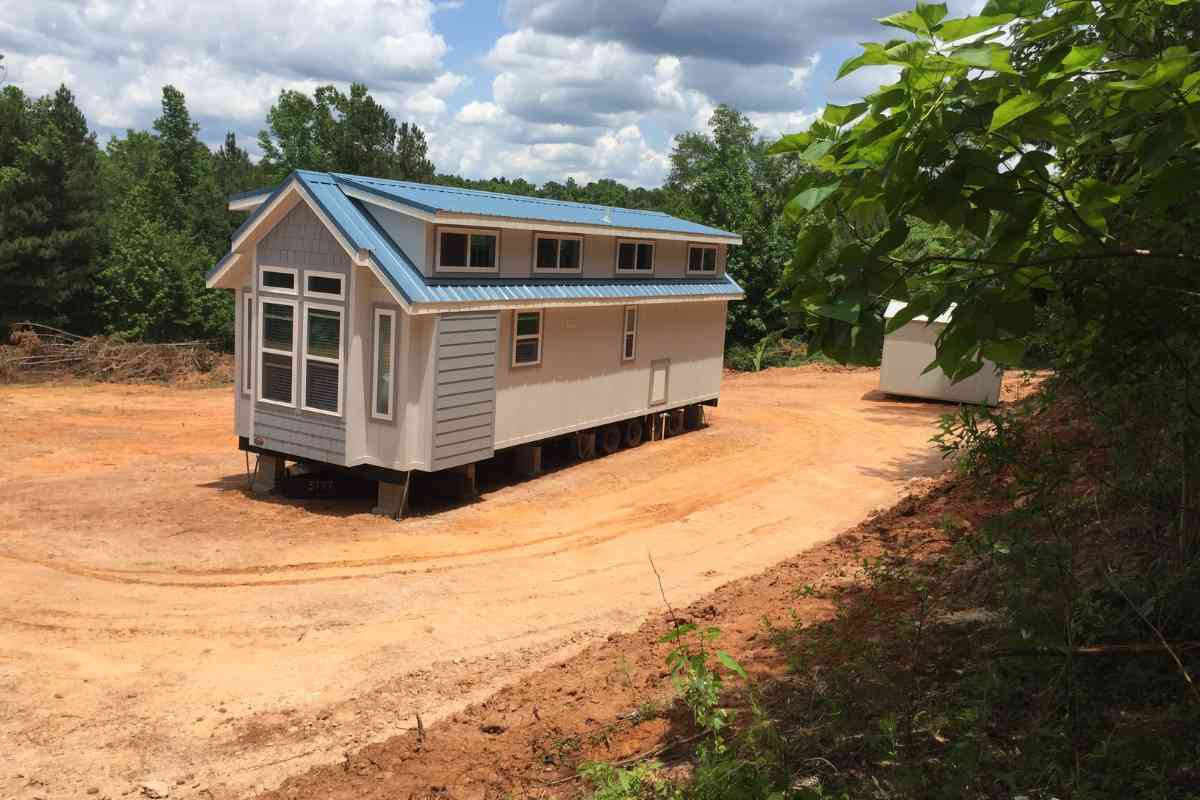 Price
Price is another important factor to consider when choosing a tiny house kit. While some kits may seem like a great deal, be sure to factor in the cost of any additional materials you may need to purchase.
Also, keep in mind that a higher-priced kit may come with more amenities or customization options.
Check out our guide to the best tiny house kits for under $5,000
Customization
Speaking of customization, consider how much flexibility you want in your tiny home design. Some kits come with pre-designed layouts and limited customization options, while others offer more flexibility to create a space that meets your unique needs.
Amenities
Think about the amenities you want in your tiny home. Do you want a steel trailer for easy mobility? A barn door for a rustic look? A small footprint to minimize your impact on the environment? Consider which amenities are most important to you and look for kits that offer them.
Popular Tiny House Kits
Bungalow
The Bungalow kit is a popular option for those who want a classic, cozy tiny home. It comes with metal roofing and a variety of customization options, including a loft and a porch.
Ranch-Style Kit Home
For those who want a bit more space, the Ranch-Style Kit Home offers a larger layout with a full kitchen and bathroom. It also comes with a steel trailer and metal roofing for added durability.
In conclusion, choosing the right tiny house kit requires careful consideration of factors such as construction, price, customization, and amenities. By weighing your options and doing your research, you can find a kit that meets your unique needs and helps you create the tiny home of your dreams.