Tiny House Builders In Minnesota – The 3 Best!
Tiny houses are a new-age concept that is gaining a lot of popularity across the country – with a handful of top-notch builders operating in the State of Minnesota.
Just because a home is small does not mean that it can't have everything that you need, which is why so many tiny home buyers design their residences to fit their tastes and living needs. However, you want to consider your tiny house builder carefully to ensure that they are a good fit for your specific project. What's the best tiny house builder in Minnesota?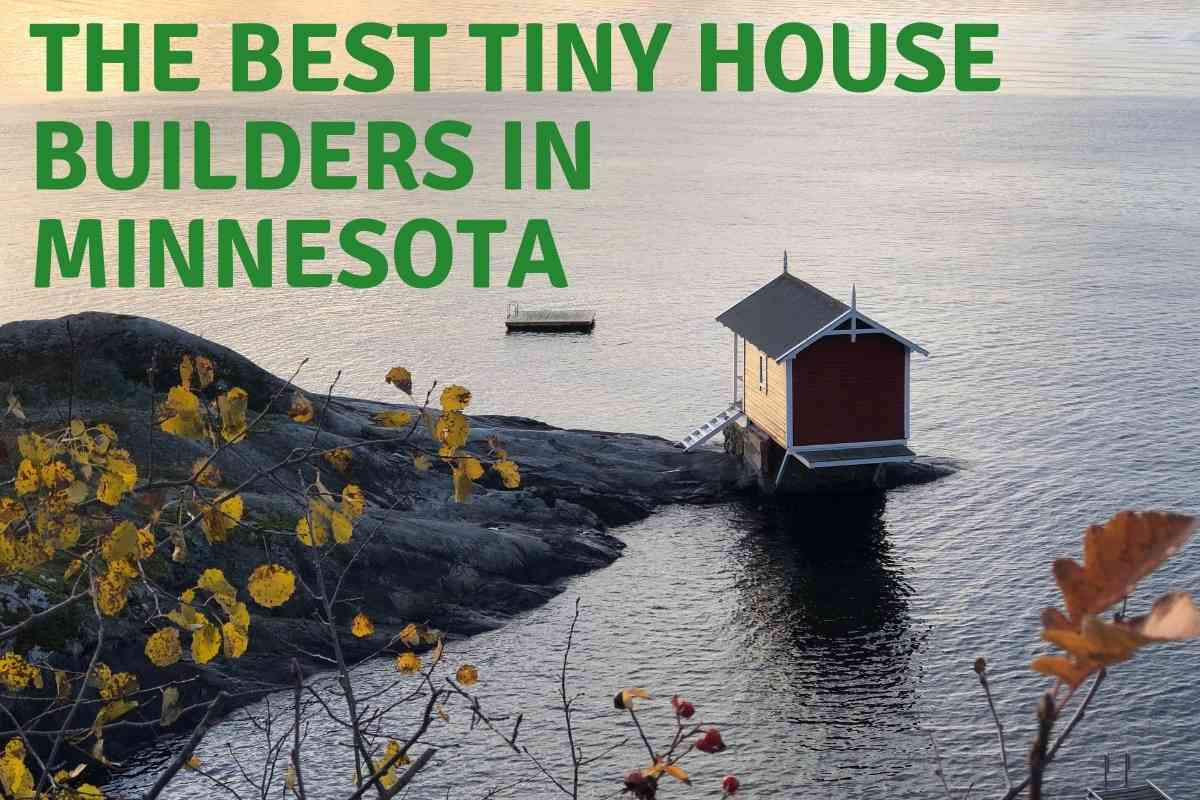 Who are the best tiny house builders in Minnesota?
3 tiny house builders that you should consider in Minnesota are Dickinson Homes – for fully-customized homes, Utopian Villas – for their expansive selections of unique designs, and Dynamic Homes – for their longstanding within the industry.
Property values are constantly on the rise, which has made the real estate market inaccessible for a lot of buyers. Aspiring homeowners have adapted to the housing crisis by opting for a tiny home instead, as these properties offer all of the same comforts of a full-size residence at a fraction of the cost.
With that being said, you want your tiny home to represent you so that you can truly feel like you are at home once you move in – especially if you are building it from scratch. No matter how many square feet you're looking for or what kind of tiny house lifestyle you want, these three offer something for everyone.
This has become a popular trend all over the United States and Minnesotans have been following suit.
There are a number of excellent builders in the State of Minnesota that are more than capable of putting you into the tiny home of your dreams. 
Minnesota offers a different set of challenges than building a tiny house in Texas, California, or Florida.
However, each builder will offer different options to their customers and you will find that one will likely suit your specifications better than another, which is why you should consider your contractor carefully. Let's take a closer look at each tiny home builder in Minnesota so that you can pick the one that's right for you.
After extensively researching tiny house builders in Minnesota, I have been able to gather enough information to shortlist the best options in the state.
My research has shown me that it is best to thoroughly assess the design specifications that each tiny home builder offers so that you can choose the one that will be the most compatible with your project goals.
One of the leading builders of tiny homes in the State of Minnesota is Dickinson Homes. This is a highly professional and experienced organization that has been in the construction business for decades.
Quality is priority number one for Dickinson Homes and they work tirelessly to ensure that each home is 100% satisfactory to their customer. A key characteristic of this Minnesota company is that they design their tiny homes completely from scratch based on your specifications and needs. This is the true definition of a tiny house builder that will work with you based on your vision for your future house.
Each project from Dickinson Homes is designed to permanently sit on a plot and you can always add features like stairwells later on if you desire to do so. If you value sustainability, you can customize your tiny home exactly to your liking. To start the building process, you should first take a look at their plan book and schedule a consultation with one of their representatives. 
If you have a design in mind for your tiny home, Dickinson Homes will base all of its plans on your vision. However, if you need assistance to get the ball rolling, they will help you every step of the way with a design. This is what makes Dickinson Homes stand out within the industry, as the majority of builders offer cookie-cutter tiny house designs that they use for every project, which often lack a unique and personalized feel.
You can create your home from the ground up and have control of its design, aesthetic, and materials – with both on-grid and off-grid options available. In addition, this gives you the ability to dictate the specs of the project based on your budget for your tiny home, which very few builders offer. 
Choose your loft, bathroom, and even your paint color.
Dickinson Homes also prioritizes getting you into your tiny house as quickly as possible – with 10 to 12 weeks being their standard time for completion.
Given the flexibility that this builder offers with their designs, the cost of a tiny home from Dickinson Homes can vary depending on your desired specs.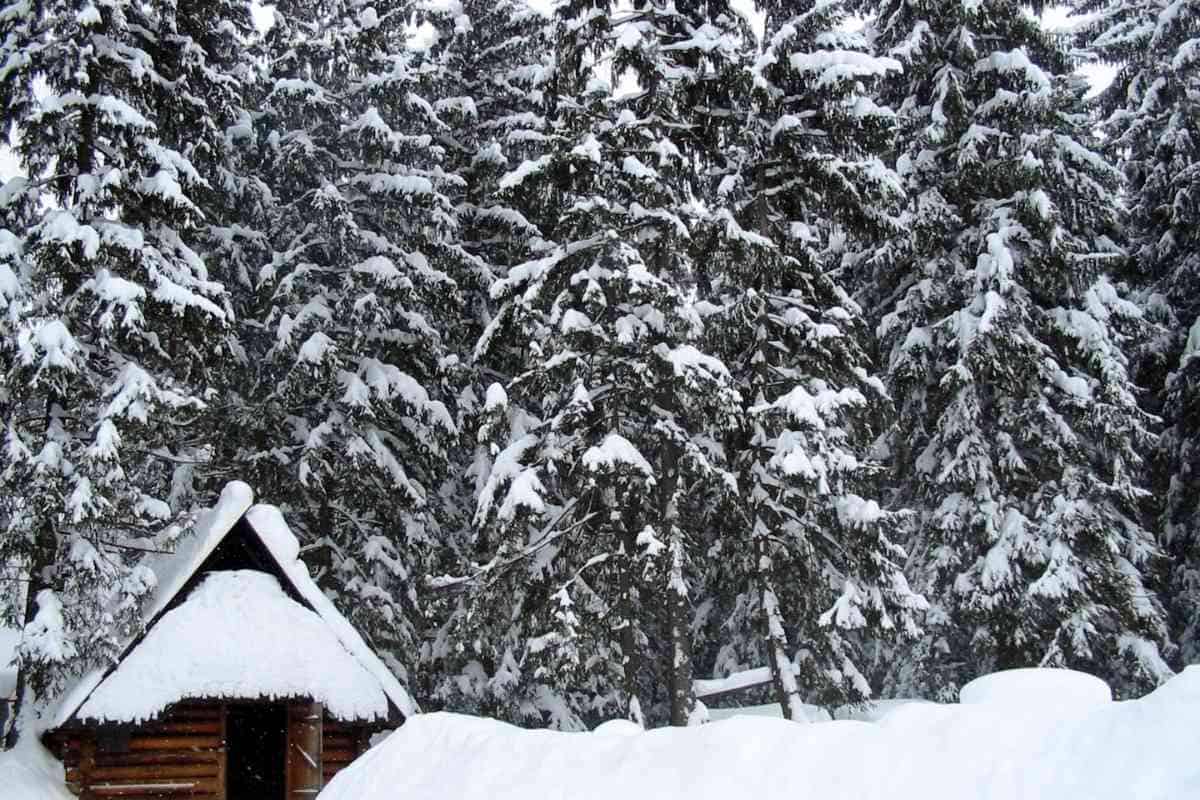 Utopian Villas is a tiny house builder that so many Minnesotans rely on. When you decide to go with Utopian Villas for your tiny home project, you will be amazed by their creativity and unique designs.
This Minnesota builder is an expert in making tiny homes that stand out within the industry. When you move into your new tiny home, you want it to feel personalized and that is exactly what Utopian Villas offers its customers.
Unlike Dickinson Homes, Utopian Villas does not offer fully-custom tiny homes that you can design from scratch.
However, their selection of tiny house designs is incredibly expansive – offering considerably more designs than the majority of the competition out there.
Not every aspiring homeowner wants to deal with the process of designing their tiny home from the ground up.
This can take up a lot of time and energy, which will interfere with you getting into your tiny house as quickly as possible. In addition, designing a home from scratch comes with a lot of responsibility.
There are so many different factors that you need to consider when you build a home in this way and if you are not adept with residential construction, it can be easy to overlook certain features and characteristics.
Utopian Villas takes the pressure off with their incredible designs. Each tiny house that they showcase has a unique design that looks personalized and homey.
These are our favorite designs from their model options:
The Magnolia
The Homestead
The Zion
The Denali
The Valley Forge
Whether you want something experimental and contemporary or classic and original, Utopia Villas will have a design option that is suitable to your tastes.
You will find tiny houses marked at different price ranges in their catalog, which enables each aspiring homeowner to pick something out based on their budget.
In addition, they also offer mobile tiny home options in their catalog, for Minnesotans on the move.
3. Dynamic Homes
Dynamic Homes is a trusted name in the State of Minnesota, as they have been in the construction business for over 50 years. This is a builder that you know you can count on to get the job done right – and they have the reputation to prove it.
When you choose Dynamic Homes to build your tiny house, they will deliver nothing short of quality and allow you to select from one of their two pre-designed options – or start completely from scratch.
Although this builder does not have a dynamic selection of models, the two that they do offer have been expertly designed:
The Morgan – 1 bedroom
The Wolfe – 2 bedroom
If you want to make alterations and customizations to these models, Dynamic Homes will work with you to help you design the project just the way you want it.
However, if you something that is truly unique and personalized, you can present your plans to their team or sit down with them to design a tiny house together.
The bottom line is that Dynamic Homes is a builder with a big reputation, which is why they are often a go-to for a lot of Minnesotans.